A quick and easy hot fudge recipe from the Plain Food Institute...it's been reverse-engineered from memories of the Bridgeman-Russell Creamery, a long-defunct but fondly-remembered Minnesota institution.
Here's what you'll need to start: 1/2 lb milk chocolate, 6 caramels, and a little water.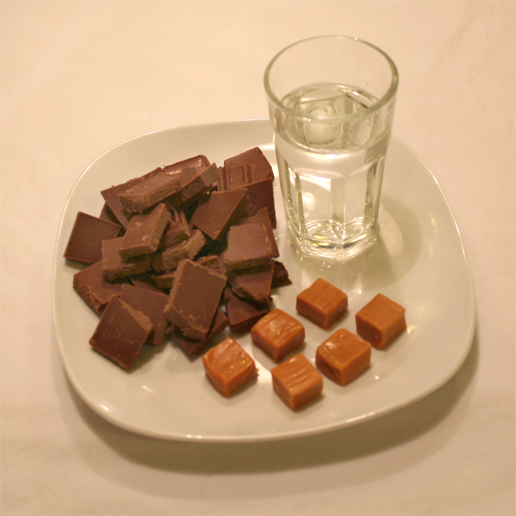 Place caramels in a bowl with a little water and microwave for 2 minutes.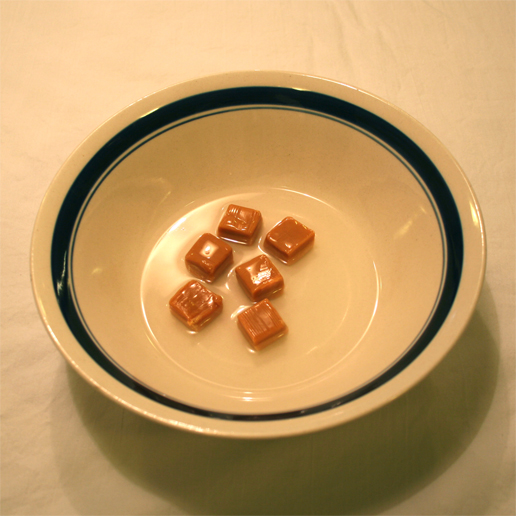 Smush and stir until the caramels are
completely
dissolved in the water.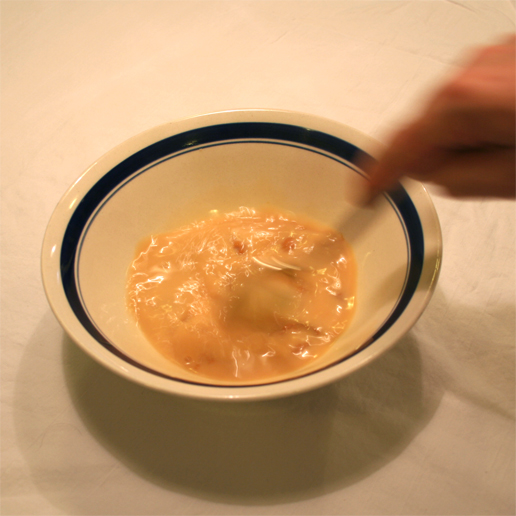 It should look like this with no lumps or residue.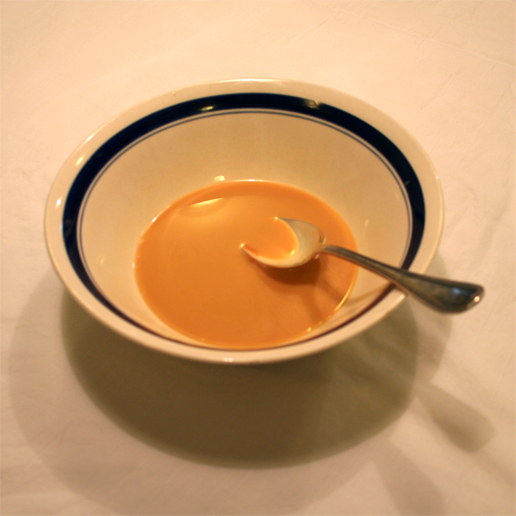 Add the chocolate and microwave again for 2 minutes.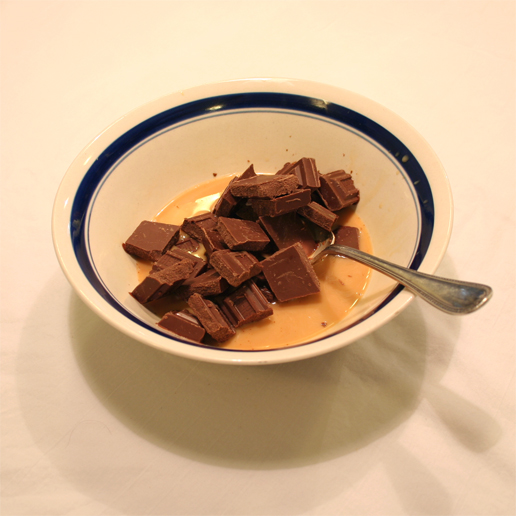 Stir until smooth and glistening.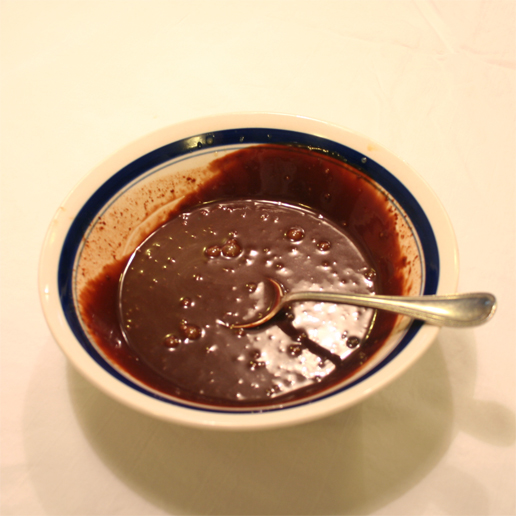 To thin, add water a bit at a time, then stir till combined.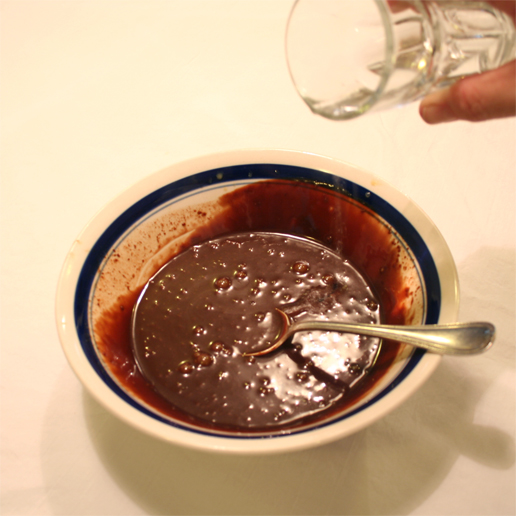 Pour on ice cream or anything else.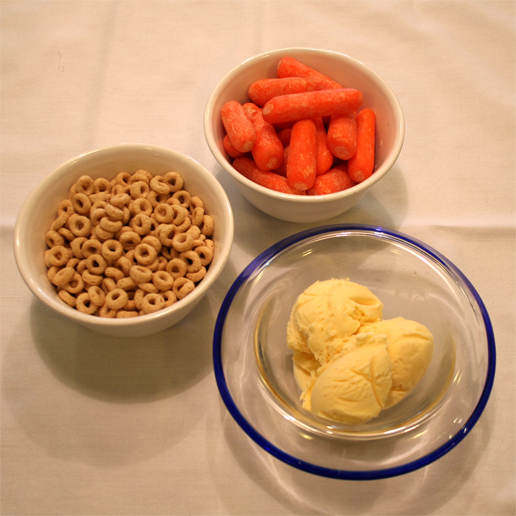 Then eat it!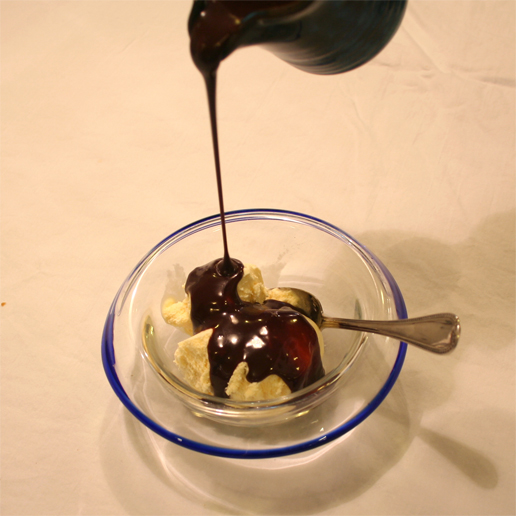 email feedback