Plain Food Institute: Fried Fish
At the Plain Food Institute we like to say (and say often) "there's no food that cannot be improved by frying." Today it's cheap, frozen talapia but this method works with breast of chicken fingers, fresh red snapper, or anything that can be put into a pan of hot peanut oil.
basic ingredients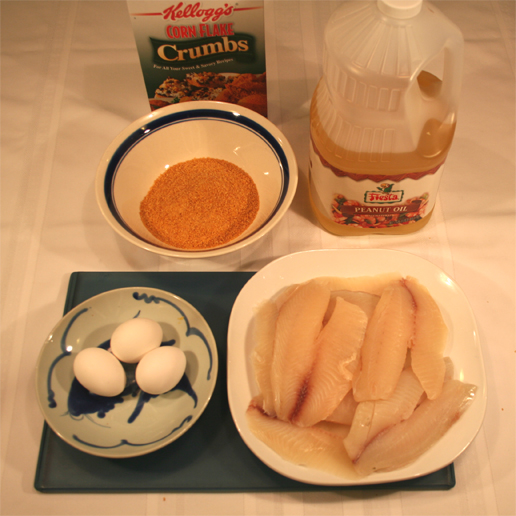 Cut to serving size, clean and dry, dip in egg and then in cornflake crumbs.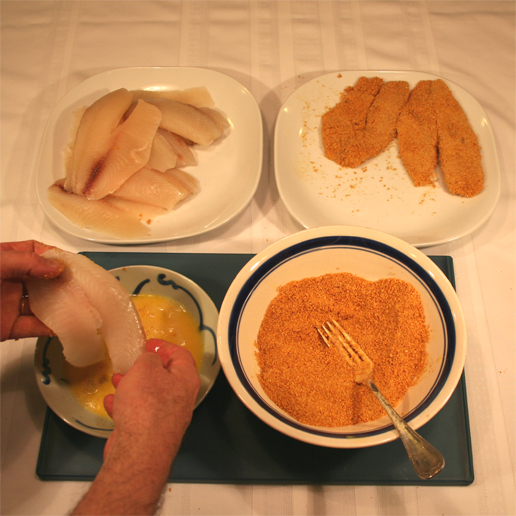 Fry on each side till crispy and what is technically called "golden brown." And that's all!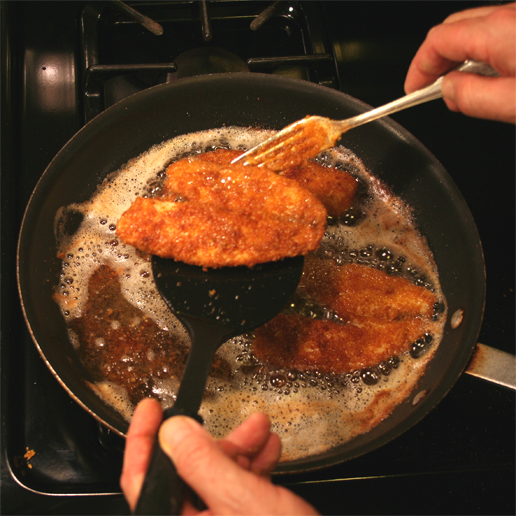 email feedback