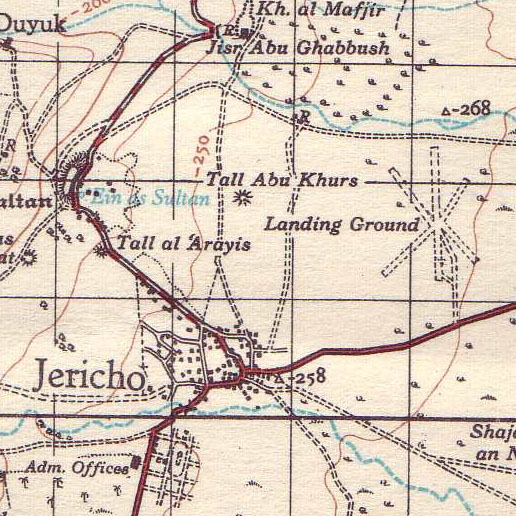 Ever wonder...why we say Aleinu after every tefilla?
The significance of the tefilla of aleinu is very profound. Indeed, Rabbi Moshe Isserles, known as the Rema, writes in the Shulchan Aruch that at the conclusion of every service we should say aleinu. He writes it should be said while standing and with great concentration. What's the origin of this profound tefilla and why do we end every service with it?
Aleinu was composed by no less a personality than Yehoshua, Joshua. When Bnei Yisrael entered the Land of Israel, the first city they conquered was Yericho, Jericho. Hashem gave explicit instructions to Yehoshua as to how this city was to be conquered. Each day for six days, Bnei Yisrael were to circle the city one time. On the seventh day, they were to circle it seven times after which seven shofars were to be blown and the walls would come tumbling down. While circling the city, this tefilla was said twice; once from the beginning to the end and then from the end to the beginning.
In order to understand aleinu's significance we must understand its basic meaning. The first paragraph proclaims the difference between Israel's concept of God and that of the other nations. We praise, bow and give thanks to the Molder of creation, the King who reigns over kings. We proclaim that He is our God and there is no other. The second paragraph is a fervent prayer that Hashem bring mashiach and with him a great revelation of God's glory and splendor. At that time, all the world's inhabitants will recognize and accept upon themselves Hashem as King and that He is One.
Aleinu originally was only said during the mussaf tefilla on Rosh Hashana. It seems that during the time of the rishonim it was instituted to be recited after every tefilla. The Bach, Rabbi Yoel Sirkes (1561-1640), writes that aleinu was instituted after every tefilla with the knowledge that the Jew will have many temptations to sin throughout his day. His encounters and dealings with non-Jews might tempt him to be influenced by, or to believe in, their practices. His business dealings might entice him to rationalize, cheat or steal. Therefore, aleinu was introduced to engrain in our hearts, before we leave the holiness of our prayers and the sanctity of the shul, that Hashem is our Creator and our King. This idea, coupled with the affirmation that all foreign types of worship should be eradicated, will give the Jew strength to avoid the temptation of sin through out his day.
No discussion of aleinu would be complete without mentioning the pasuk of "sh' heim mishtakavim", which means, "For they bow to vanity and emptiness and pray to a god which helps not." Around the year 1400, a baptized Jew, convinced the Church that this was meant to slur Christianity. Certainly it was not, as Yehoshua had written this phrase close to a thousand years before Christianity. However, the Church believed him. Consequently, repeated persecutions and government actions caused this phrase to be omitted from most ashkenazi siddurim. At the suggestion of halachic authorities, it has been restored in many siddurim and many people now have the custom to say it.
May the redemption and glorification of Hashem's name for which we pray in aleinu come speedily in our days.


Rabbi Eliezer Kessler
Houston, TX