If you liked the fried fish, you'll like the fried chicken. The method and speed are the same. You just need to clean and cut up the chicken breasts. Here's what you'll need: boneless chicken breasts, cornflake crumbs and eggs, peanut oil and salt.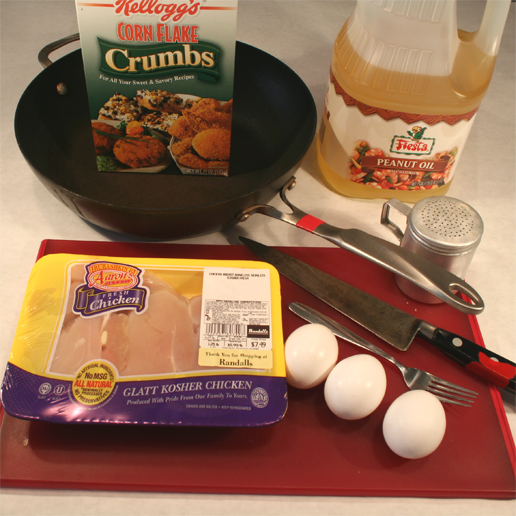 Pour at least 3/4" of peanut oil in the frying pan and put on med-high heat.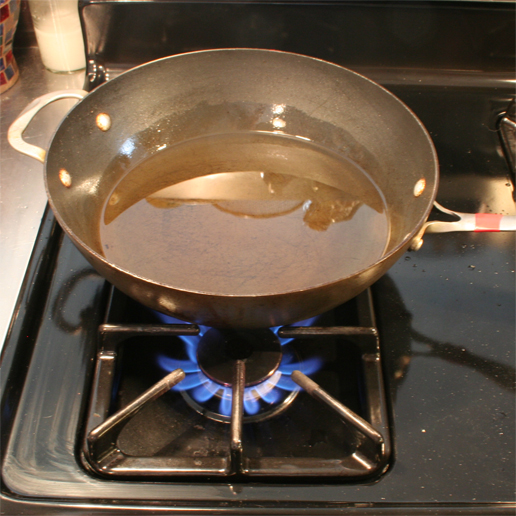 Trim the fat, gristle, and membranes from the chicken and cut into (large) finger-sized pieces.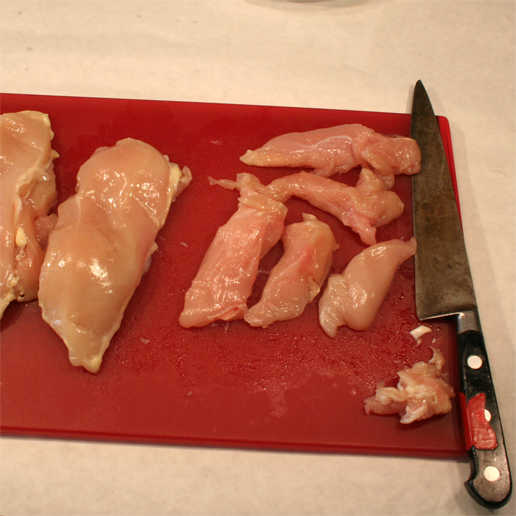 Arrange your breading station in the direction of the workflow, dip each piece in scrambled raw eggs, then thoroughly coat with cornflake crumbs. Use your hands, it's faster and more fun.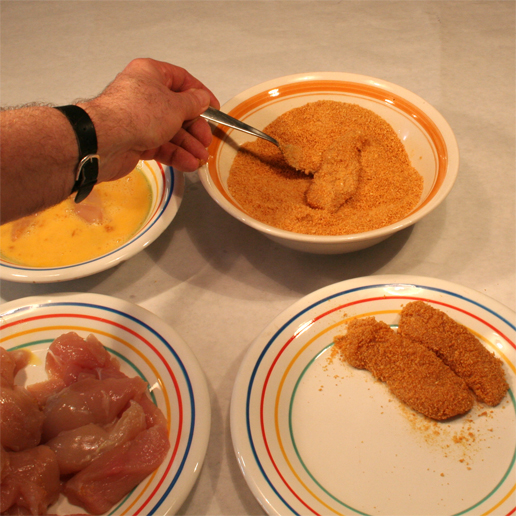 When the plate is full, it's enough for one frying pan load.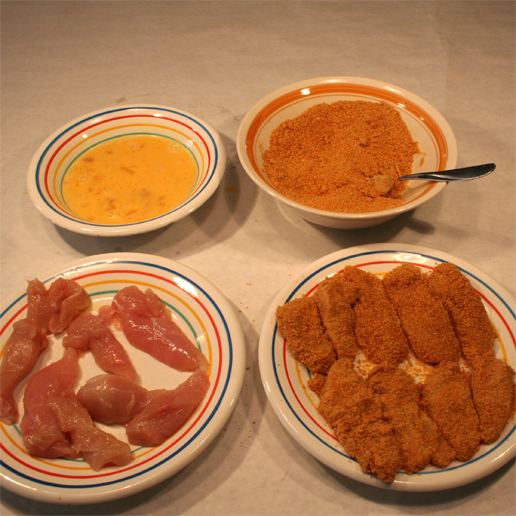 The oil should be nice and hot. Load up the pan making sure each piece has room to breathe.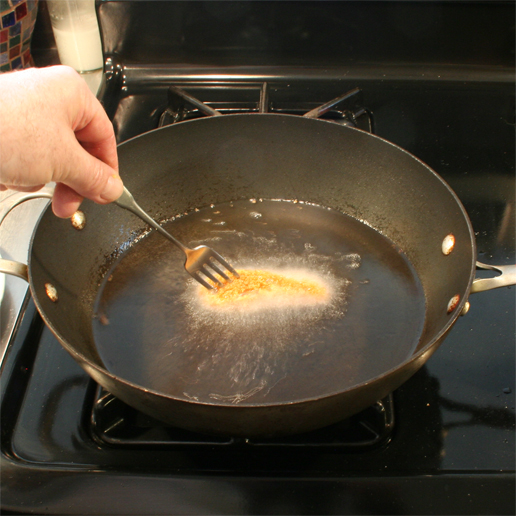 When done on one side, flip the pieces. Remember, you're trying achieve the industry standard of "golden brownness."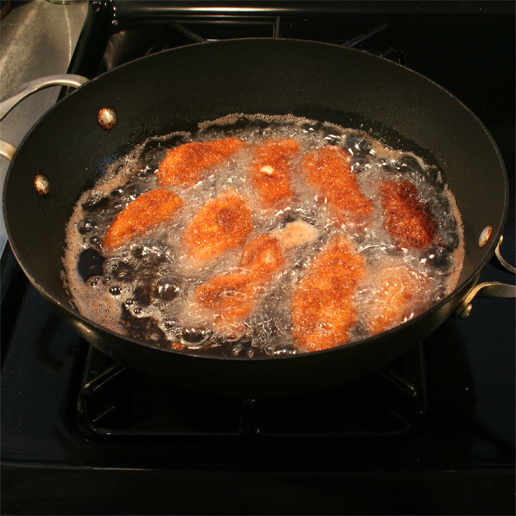 Pay attention, they're easy to burn. The second side will cook faster than the first as the cooking curve accelerates as it nears completion. Experienced frycooks pay close attention at this stage.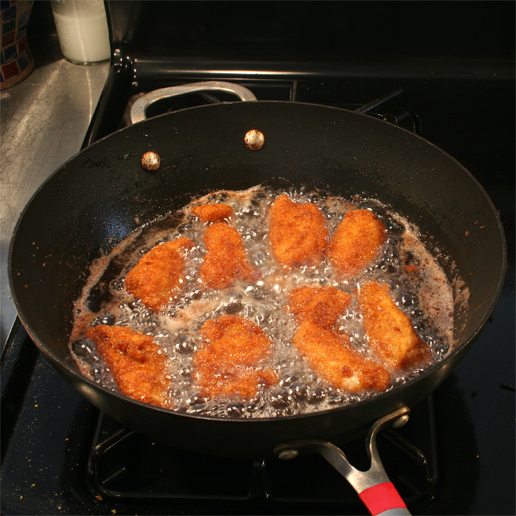 Ready to eat!
email feedback