There are more than one way to make good French fries. This is one of the quickest and least complicated. Here's what you'll need to get started.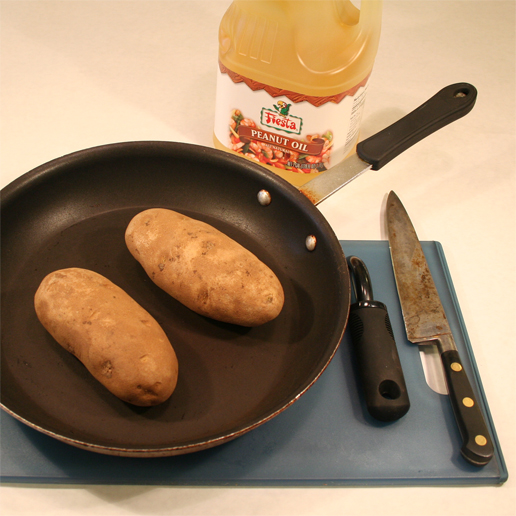 Peel and cut the potatoes into very thin slivers. Quibblers may call these shoestrings, but don't listen.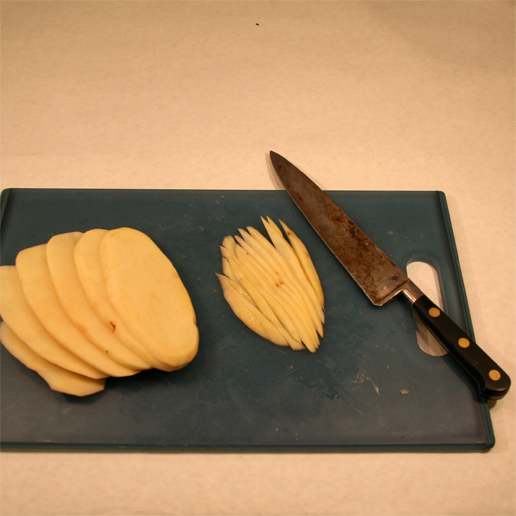 Wash off the starch in cold water.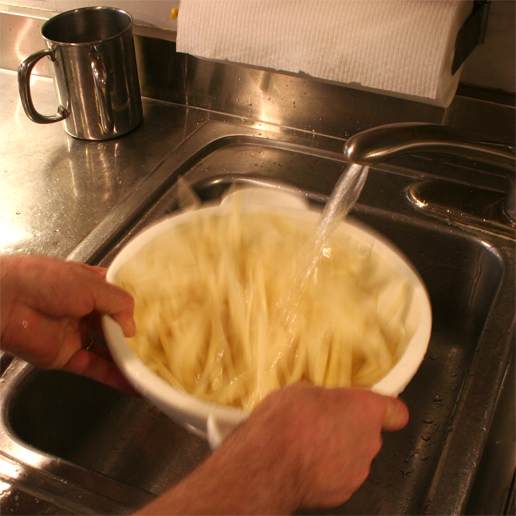 Dry thoroughly in a dish towel.
Pour a deep lake of oil in a frying pan and heat to 350º.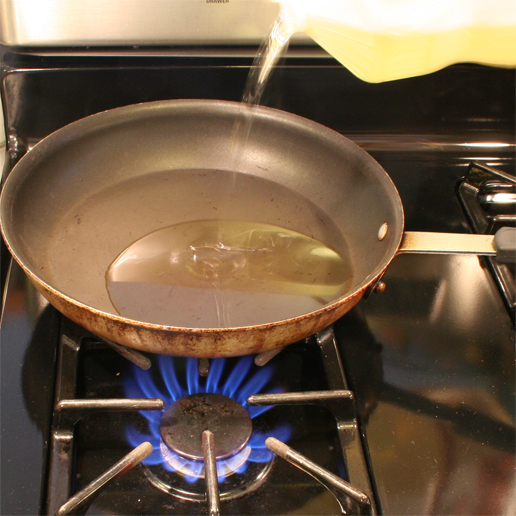 When hot enough, a test fry will sizzle happily.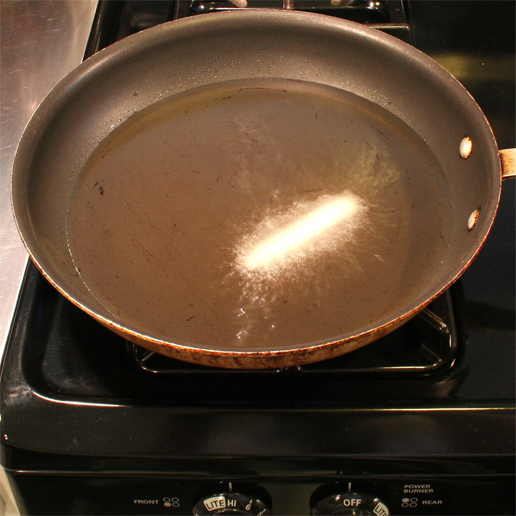 Pour in some potatoes, but don't crowd the pan. You'll have to do several batches unless you have a deep fat fryer and a wire basket.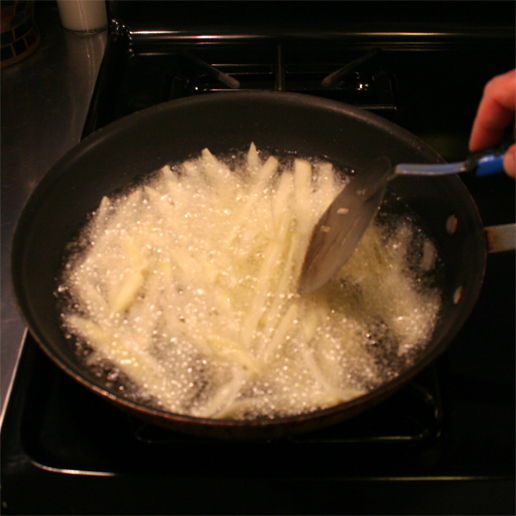 Fry only until limp and just beginning to brown.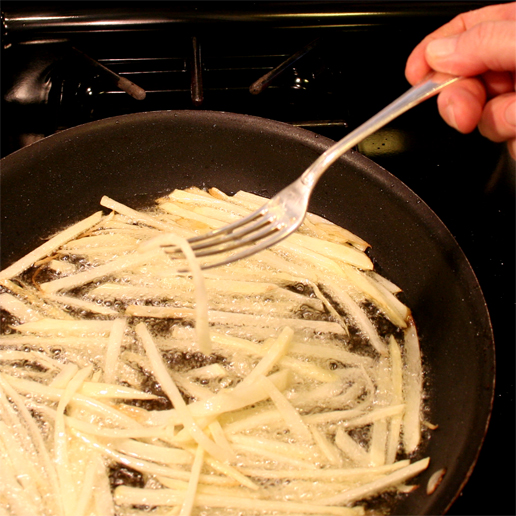 Remove to a dish without bothering to drain the oil completely. Pop the plateful of partially cooked fries into the freezer for a half hour or so, or until they cool down. Do not freeze or you'll ruin the whole thing!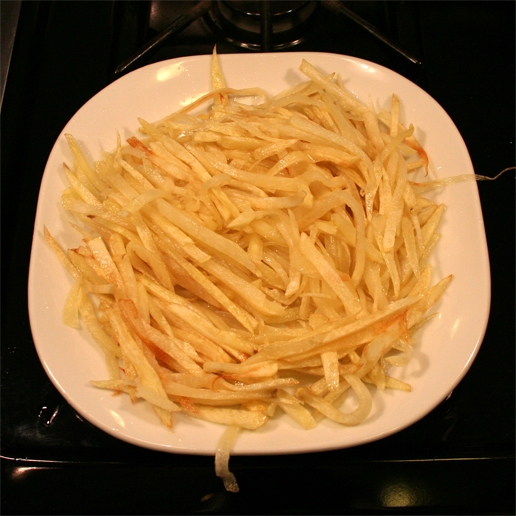 Later, reheat the oil, retrieve the cooled potatoes, and again put them in to cook in small batches. They will brown very quickly so pay attention.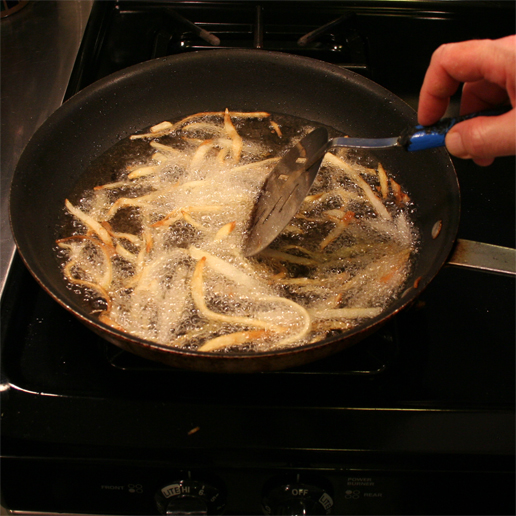 When nicely golden brown, dredge out the fries.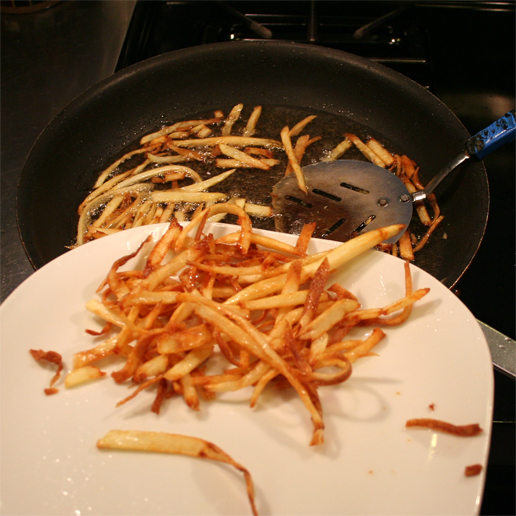 Dump on wire grill to drain, then salt. Eat 'em up!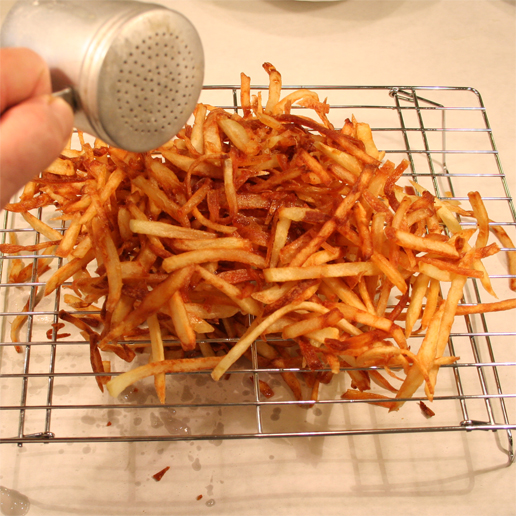 email feedback