White and cream flowers and your best white tablecloth are always nice choices for the family seder, but here are three other "seder settings" to get you thinking about how to set this seder apart from all other seders. Here's the traditional, lovely look of a seder place setting. Scroll down to see some other ideas.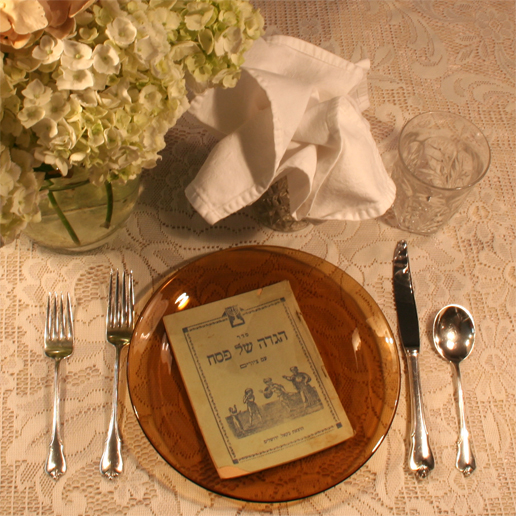 Silver Sparkle: these silver rimmed plates are set on sparkling silver leaves that have been removed from the craft store branch of leaves. A silver beaded bracelet serves as a napkin ring, and all the silver Kiddush cups, pitchers, and serving pieces shine. (Hint: we save a few of our best silver serving platters to use only on Pesach.)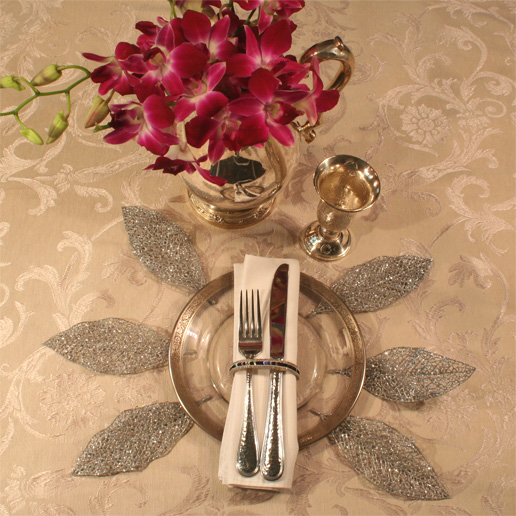 Frog fun: the kids will like it if you dress up their places with a visual reminder of the evening. Here toy frogs (made by participants in a local Jewish Family Service mental health support group) populate the table, including one fishing from the mouth of a fish vase. The flowers are bright and colorful, in keeping with the whimsical feel of the setting. Perfect visual aids when you get to the plagues!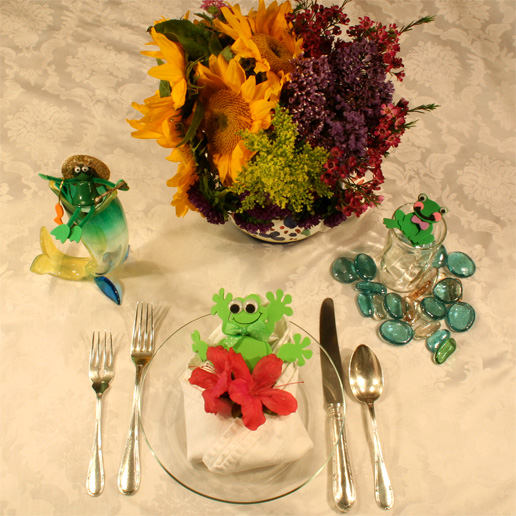 Golden Glow: Pull out all the gold. A ribbon for a napkin ring, gold rimmed glasses, a gold vase with golden tone flowers, and your dressiest chrain serving dish---they are put together with a surprise golden egg or marror holder, a small ruffled lampshade turned upside down to hold a small dish and lots of curly golden straws.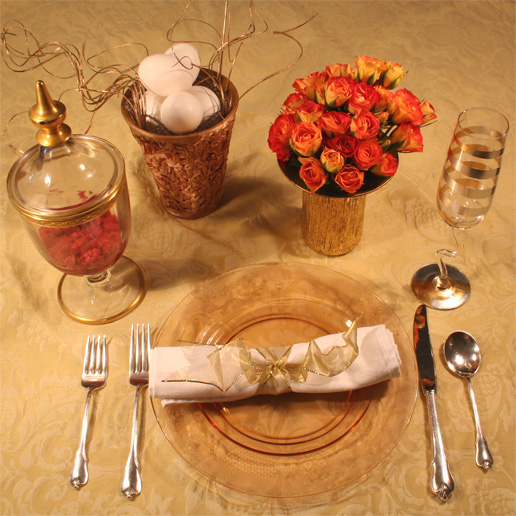 Please take a photo of your place setting before the seder and send it in to share with others to
info@mykosherhome.com