This is a variation on a PFI standard originally developed for red snapper, a fish normally twice as expensive as the always-available salmon used here. Here's what you'll need.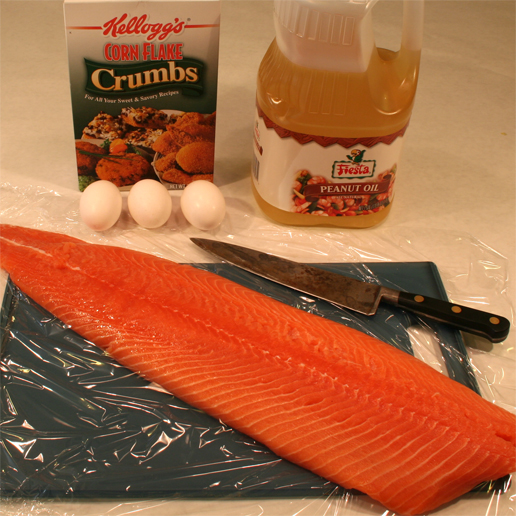 Wash in cold water and pat dry.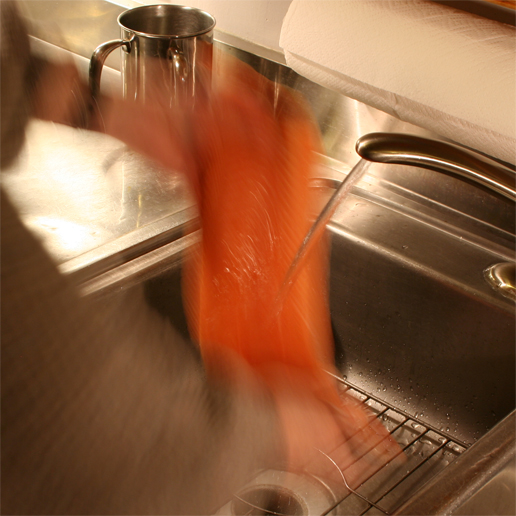 Slice the fish into 3/4" fingers.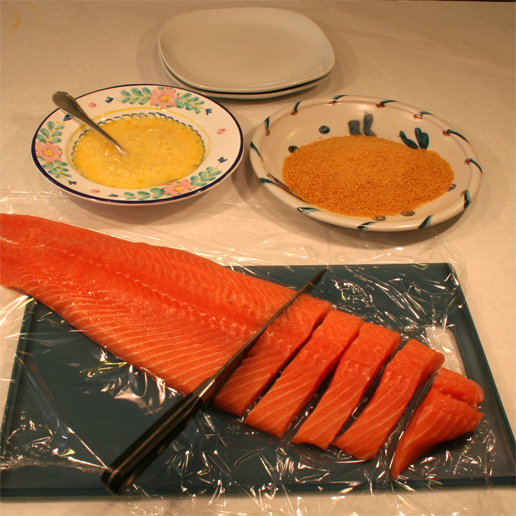 Dip each piece in beaten egg before coating.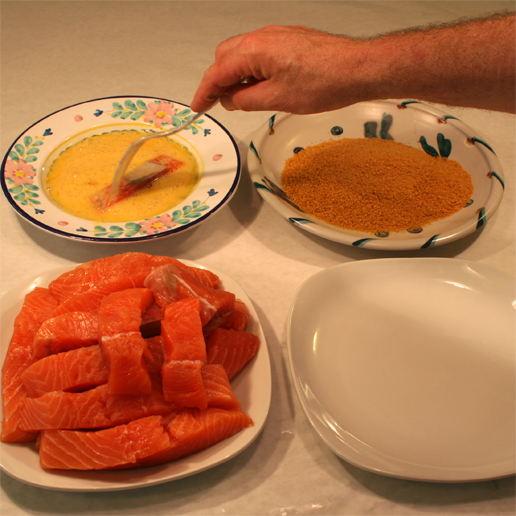 Dredge in cornflake crumbs, flour, or
what-have-you.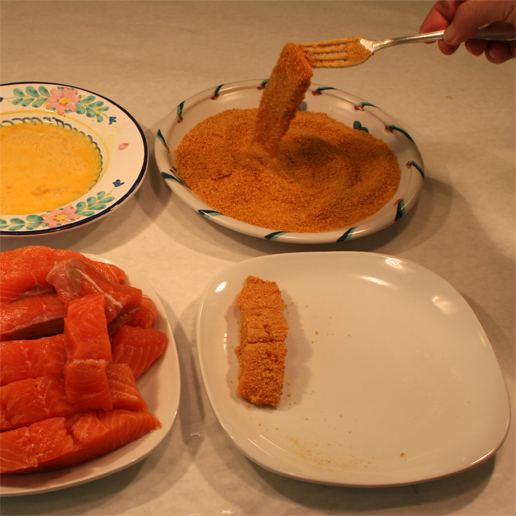 Calibrate the size of the plate of fully crumbed fish fingers with the size of the frying plan. Piled high? It's time to fry.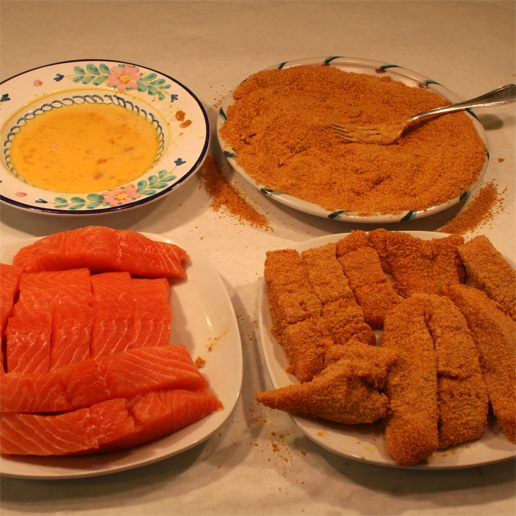 If you have read other similar PFI recipes, you know about the shallow lake of peanut oil heated to medium high heat, and the first test for the happy sizzle.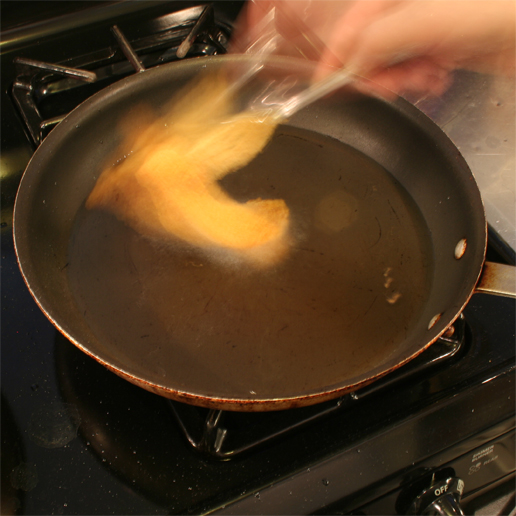 Load up the pan and
take it away, Rosedale!
Turn them over when they've achieved zen-like golden-brownness on one side.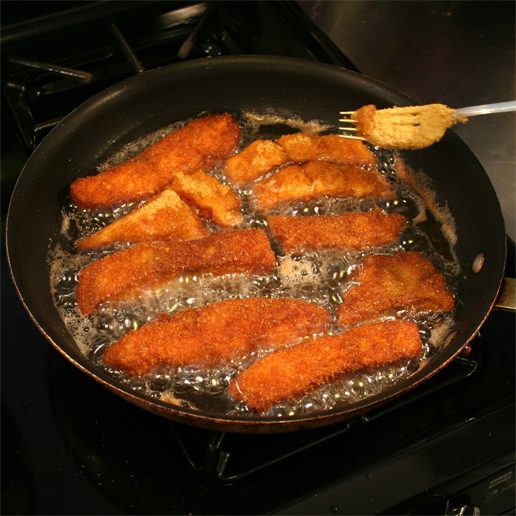 Drain and remove from pan when they've achieved it on the other side.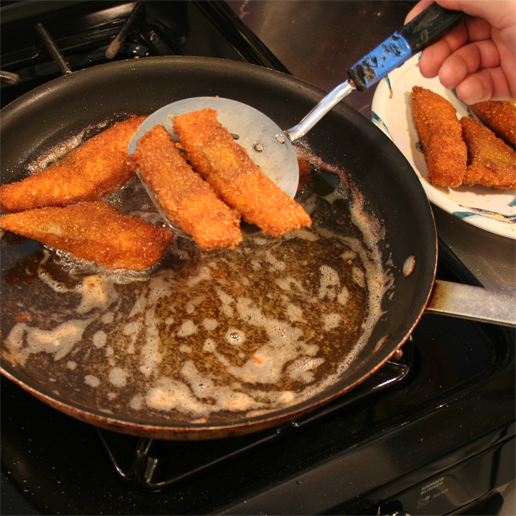 Combine with an Israeli salad and fried potatoes for a complete and hearty meal.
email feedback