PFI: Chicken Salad
This is a quick and easy way to use up leftover Shabbos chicken without protests against "used food." In addition to white meat chicken you'll need real mayo, hardboiled eggs, bell pepper, celery, parsley, scallions, and your choice of spices...salt and pepper(s), dried mustard, chili powder, or our family favorite, curry.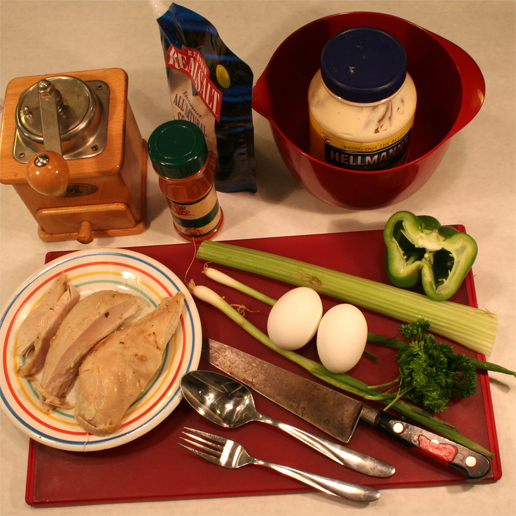 The secret's all in the chopping...everything cut into ~ 1/4" cubes.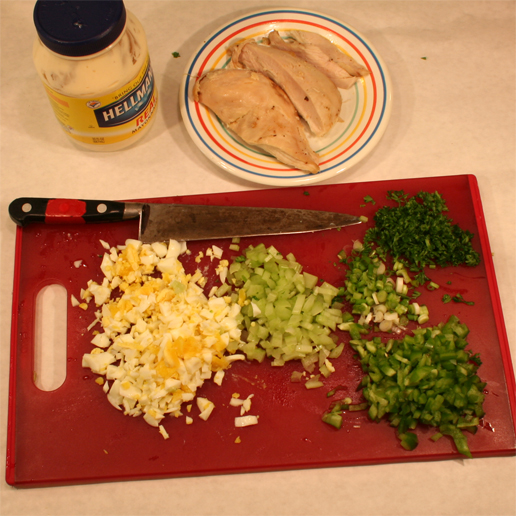 Slice the chicken into slabs, then slivers, then cubes.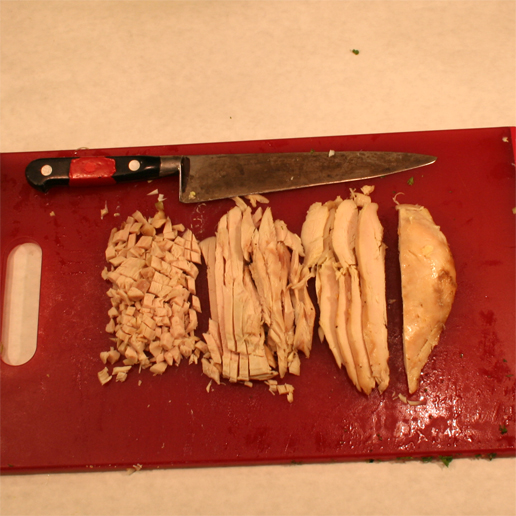 Add enough mayo to combine everything creamily together...then add your selected spices.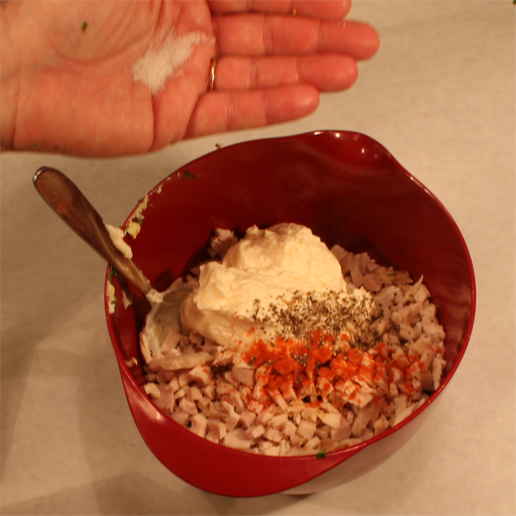 Mix thoroughly and serve...it won't last long.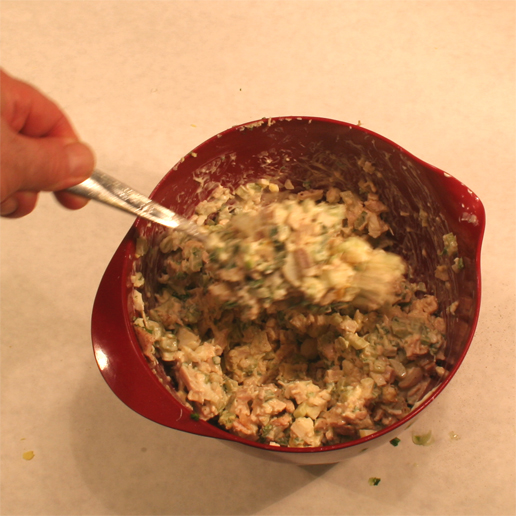 email feedback