PFI: A Boy's Own Grilled Cheese Sandwich
You'll need some bread and cheese slices, and lots of butter.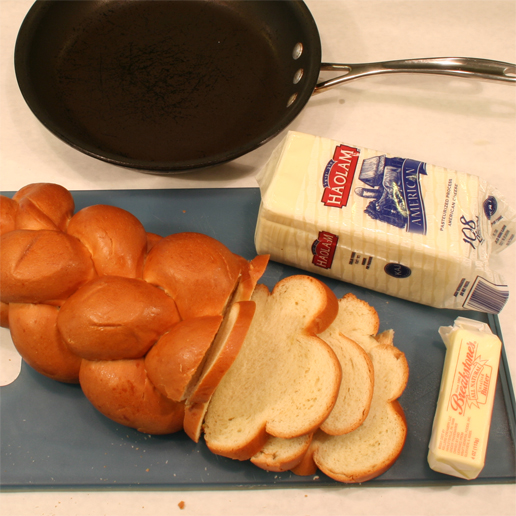 Lay out the bread, slap on two slices of cheese...break a slice in half if necessary to provide full coverage.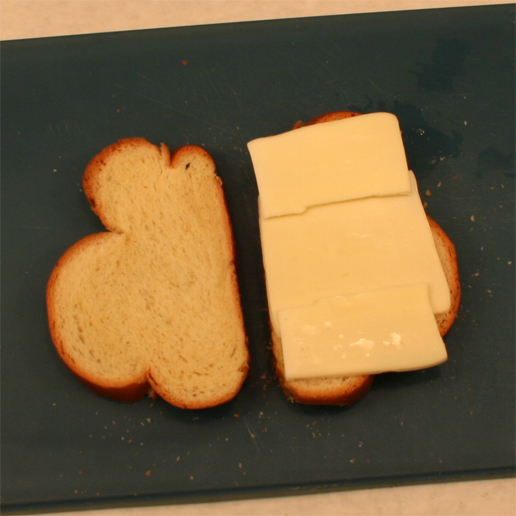 Melt at least a tablespoon of butter over a medium high flame and swish the pan around to spread out the butter.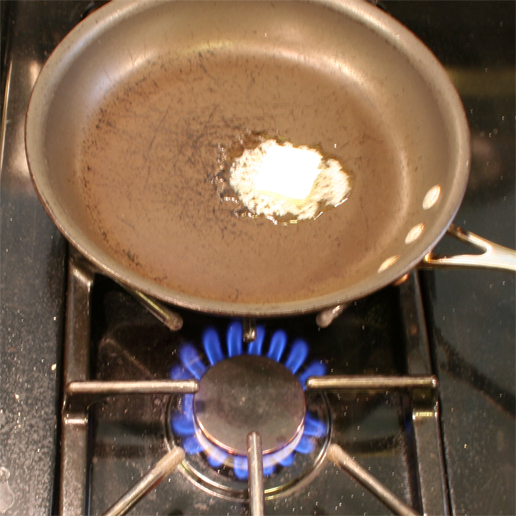 Lay an uncooked sandwich into the hot butter.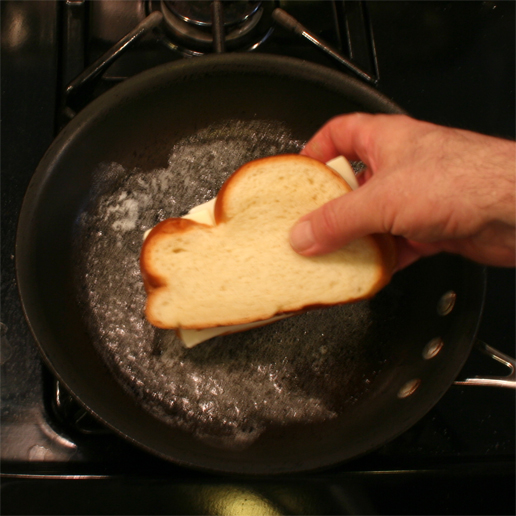 Flip over when browned on one side. The cheese will not melt until it begins cooking on the second side, so don't worry.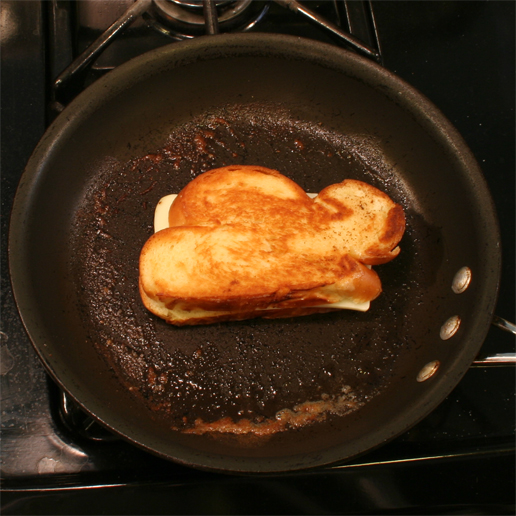 In a very short time you'll have a simple, delicious grilled cheese sandwich, suitable for framing.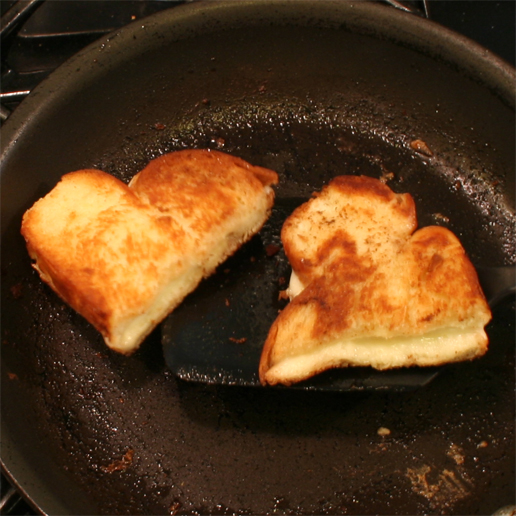 email feedback