Making tuna salad is just a matter of chopping things up right: scallions, celery, hardboiled eggs, bell pepper, parsley, spices, mayo, and tuna (the kind packed in oil is tastier than the kind packed in water).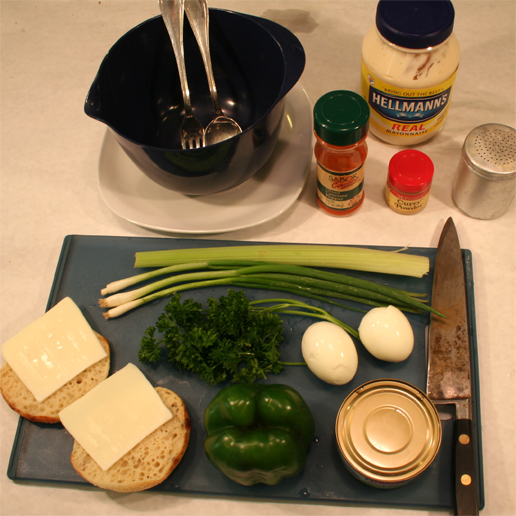 Halve, sliver, and chop the bell pepper. (No, the knife is not dirty. The steel is not stainless, but a kind of steel that is very easy to sharpen and keep sharp. The stains are the proud emblems of many hours of honest labor, and it would be a shame to scrub them off.)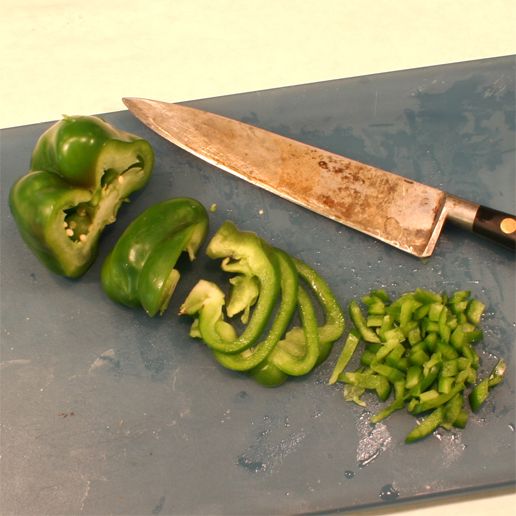 Slit the celery down its length, then chop.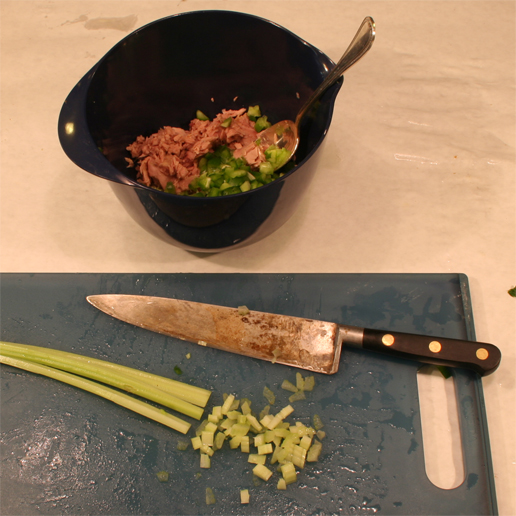 Same with the scallions.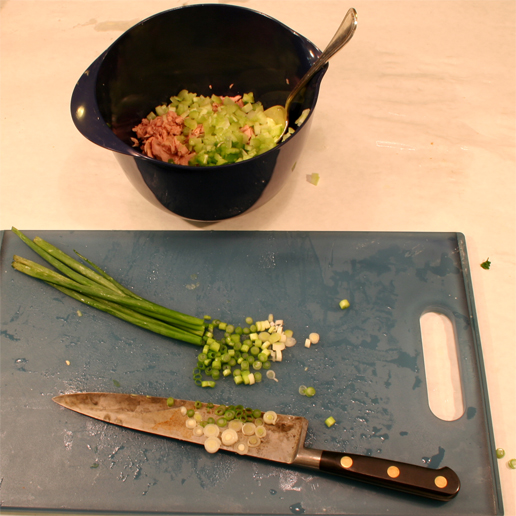 Chop the parsley.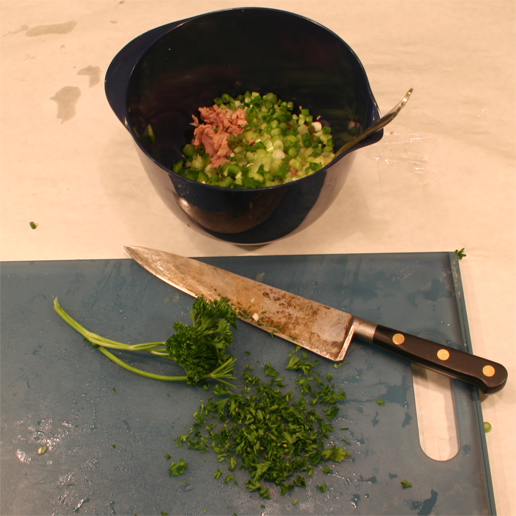 Chlop up the hardboiled eggs. Try not to overboil the eggs as it makes the yolks dry and crumbly.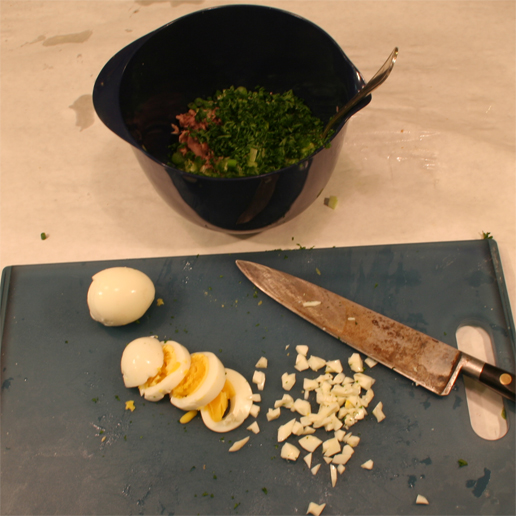 Spoon in a load of mayo.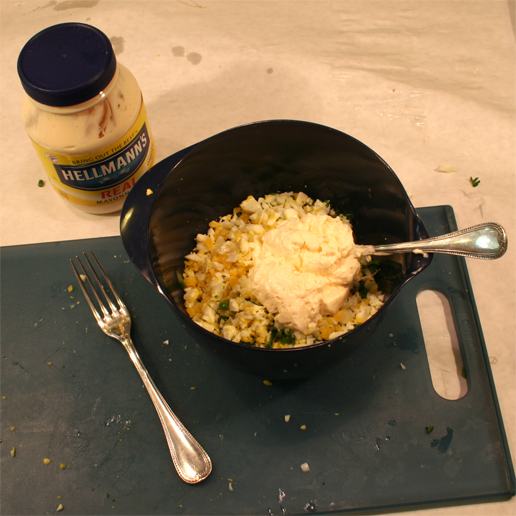 Add salt, cayenne pepper,...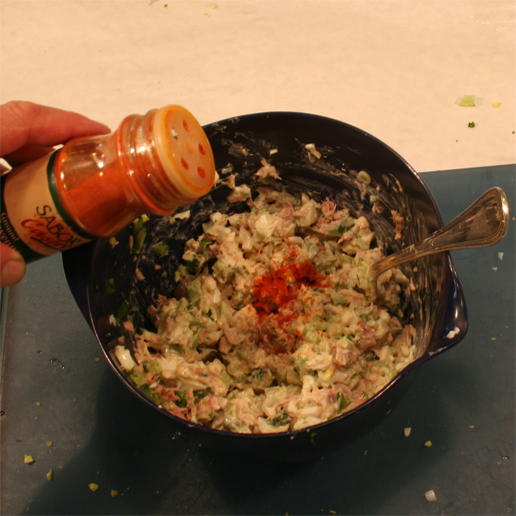 and lots of curry (unless you don't like it).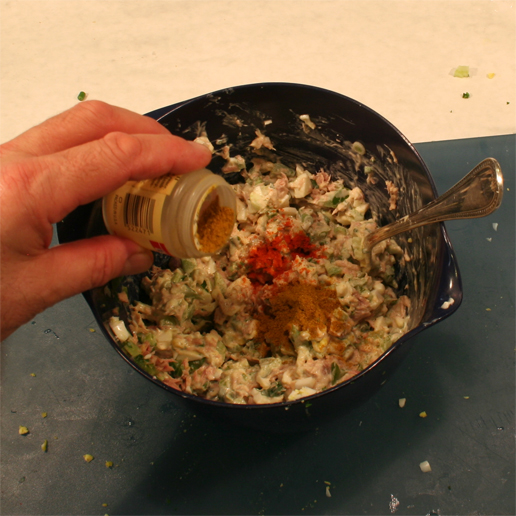 Toast the English muffins or whatever else you're going to use for the base of the tuna melt. It keeps the bread from getting soggy when you load on the tuna salad.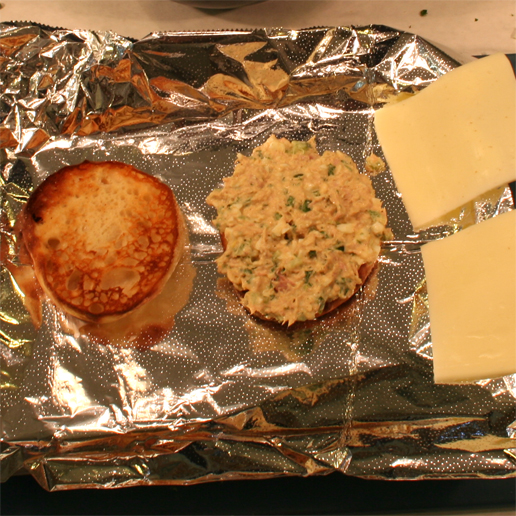 Cover each patty with a slice of cheese and put in the toaster oven for a few minutes until the cheese melts or even turns lightly brown.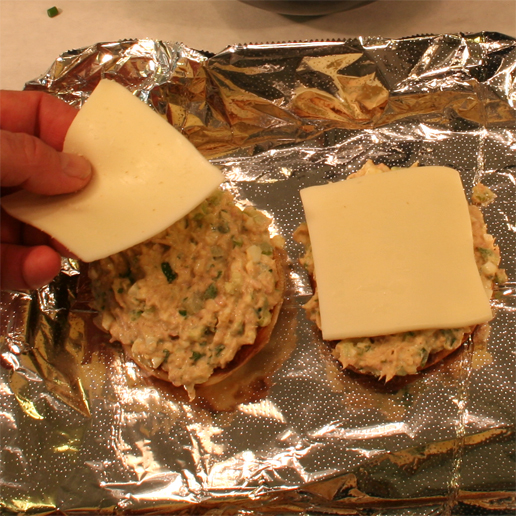 Serve with a nice milkshake for
a treat that can't be beat.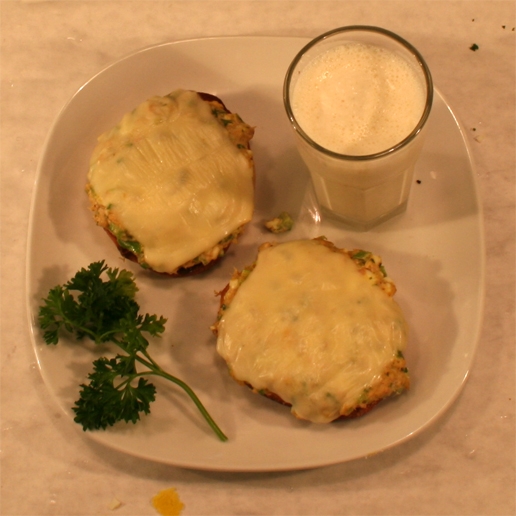 email feedback