Start by boiling water with a little salt to cook the macaroni...till just done and no more.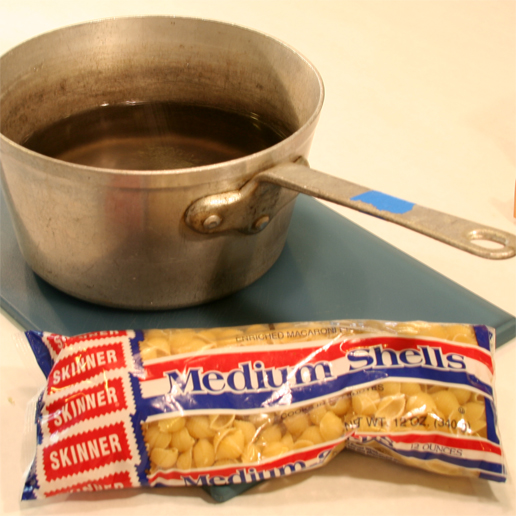 Chop the parsley, green pepper, celery, and scallions into similarly-sized bits. Use a caliper or other measuring device to insure uniformity. Mix and match other items not only for taste but for crunchiness and interesting "mouth-feel."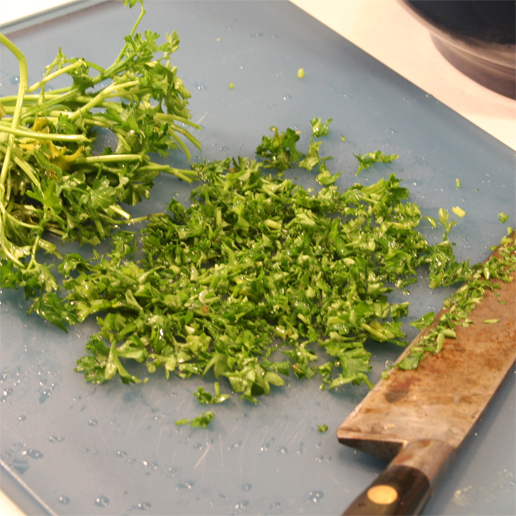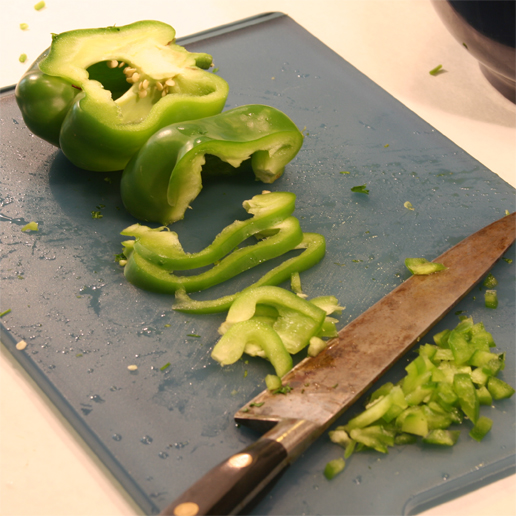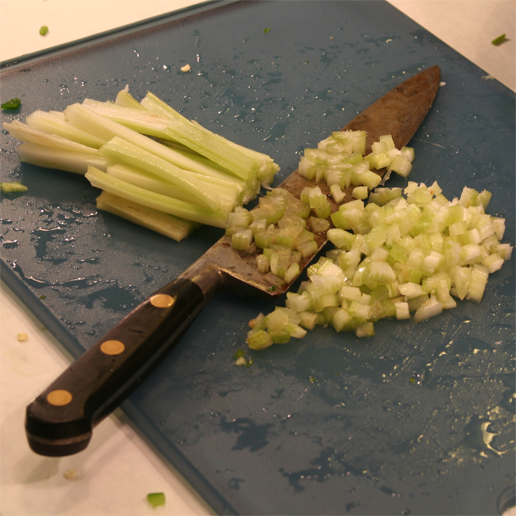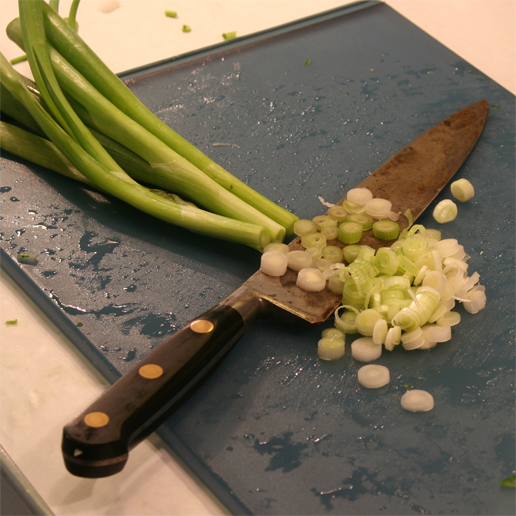 Add the various spices...salt, pepper, curry, dill weed, and especially a little cayenne pepper to add a bit of heat. Put in a generous couple of glops of mayo...at least enough to give it a "creamy" and not a "dry" texture.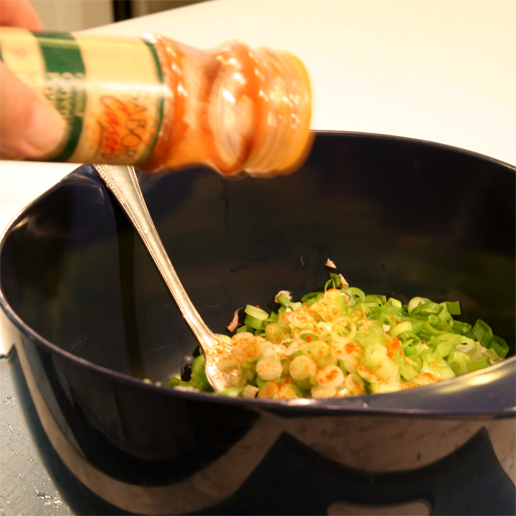 Fold in the cooked macaroni.....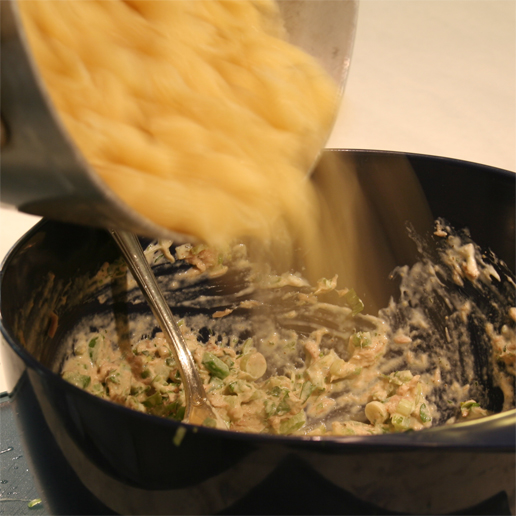 And, there's your salad...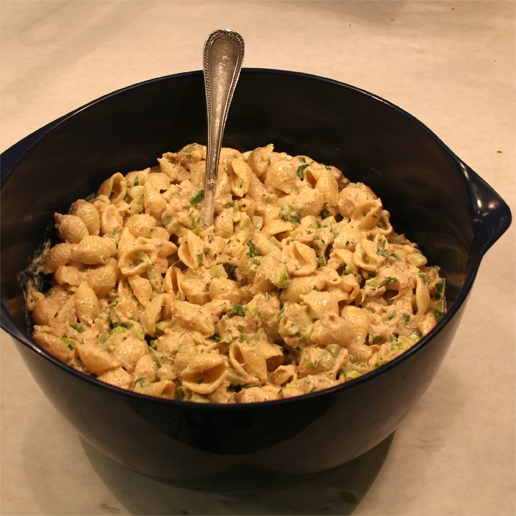 email feedback