It's pretty hard to mess up anything made with canned mushroom soup and tuna fish and this is a classic of the genre. Neither the ingredients nor their proportions are critical. You'll need: a large can of tuna, a bag of frozen peas, half cup each of chopped celery and onion, a large can of condensed mushroom soup (Sam's is kosher), a cup of milk, some cream, 12 oz. elbow macaroni, fried breadcrumbs and grated cheese, salt, black and cayenne pepper.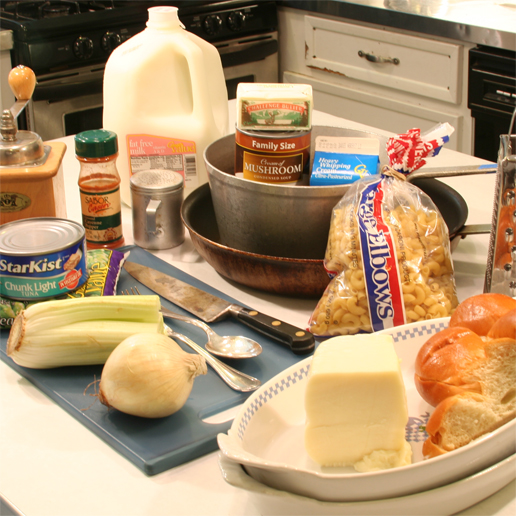 Start the salt water for the macaroni and when boiling, cook until just but not quite done...the baking process will finish the job. Chop the celery and onions.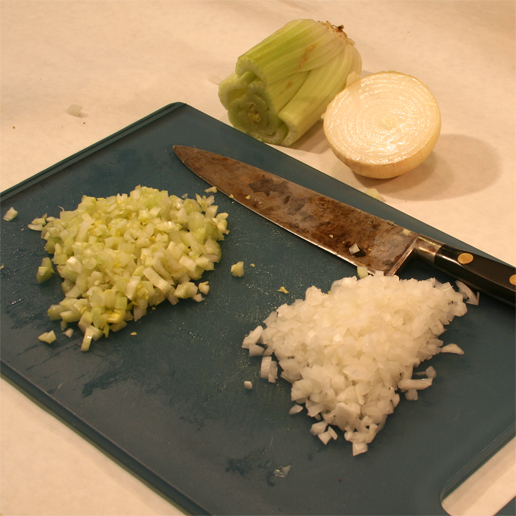 Slice, sliver, and dice some challah and brown in hot butter and olive oil.
Be careful not to burn them.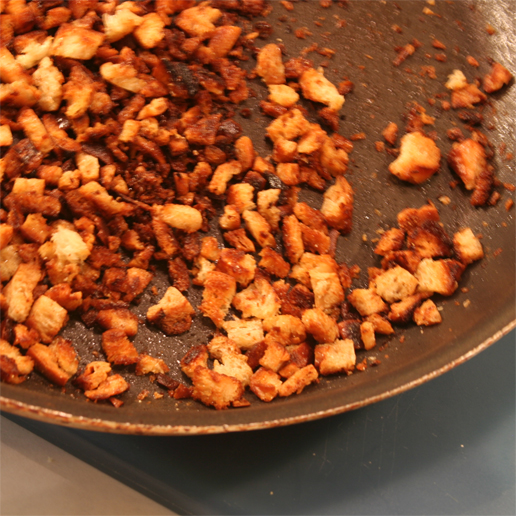 Grate enough cheese to cover.
Go get the macaroni, rinse, and drain. Mix up everything and pour into ramikins or some other shallow baking dishes. You want a high topping crunch to creamy filling ratio in every bite.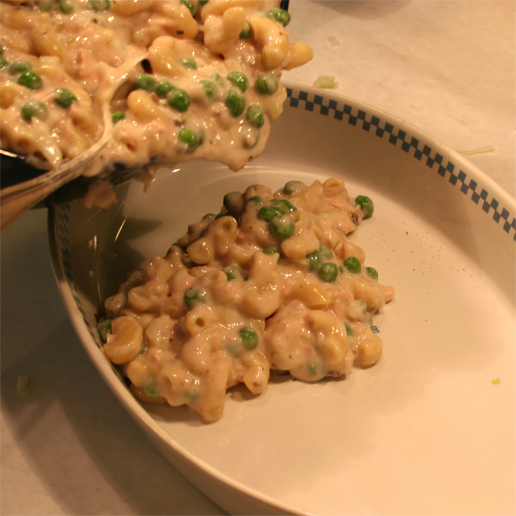 Top with breadcrumbs and grated cheese and pop into a 350º oven for 30 minutes.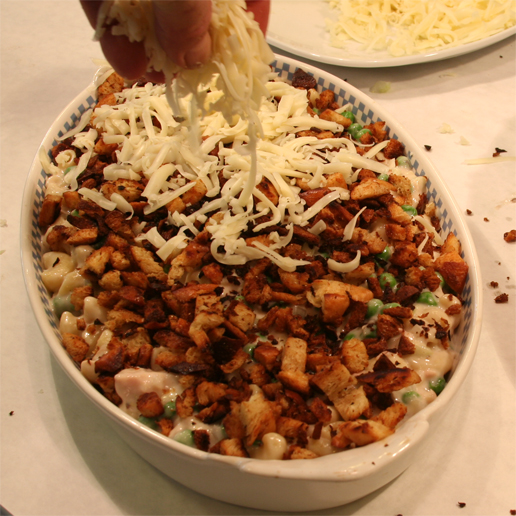 crunchy on the outside, creamy on the inside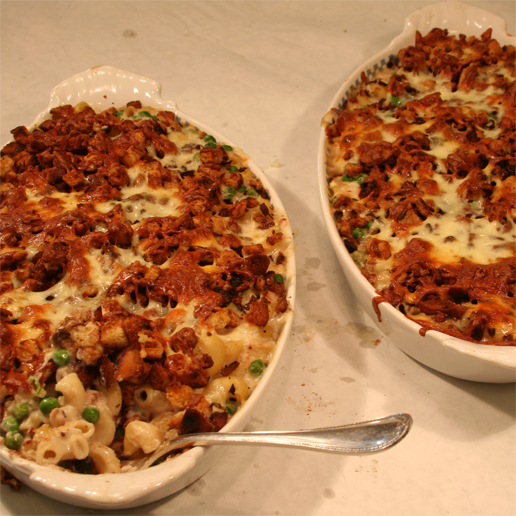 Take a closer look...it doesn't get much better than this.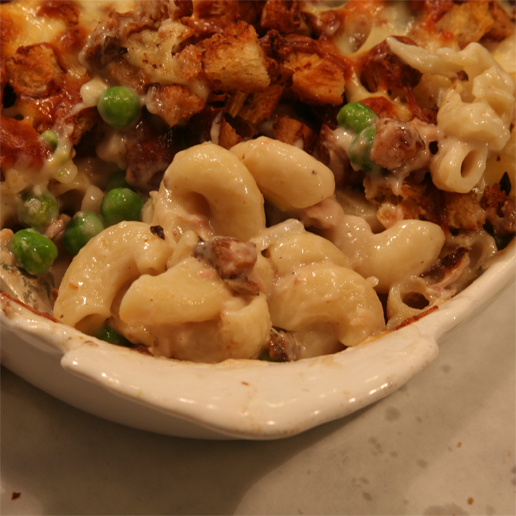 email feedback