I'd like to say we have a catchy and descriptive name for this dish, but we don't. You can't get much plainer than this: hamburger smeared on a piece of bread and broiled in the oven. It's dead simple, and tasty too. Assemble the ingredients: bread, hamburger, onion, eggs, salt, pepper, garlic powder, chili powder, dried mustard, soy sauce, hot pepper sauce, and olive oil.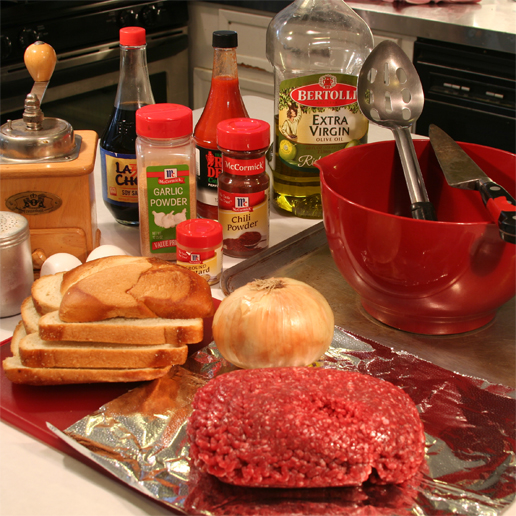 Add the dry ingredients and the eggs to the hamburger.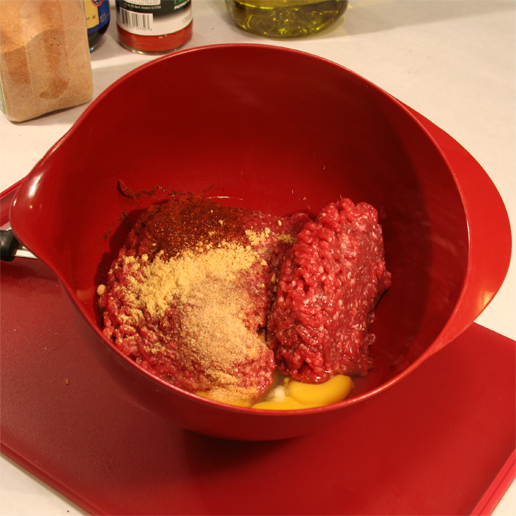 pour in a generous glug of hot pepper sauce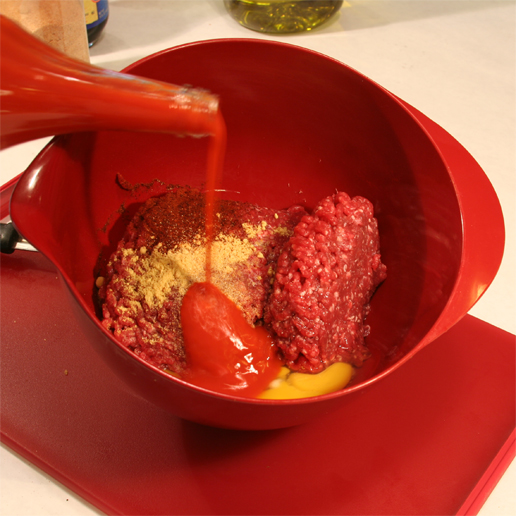 a little soy sauce...it goes a long way toward making things too salty if overused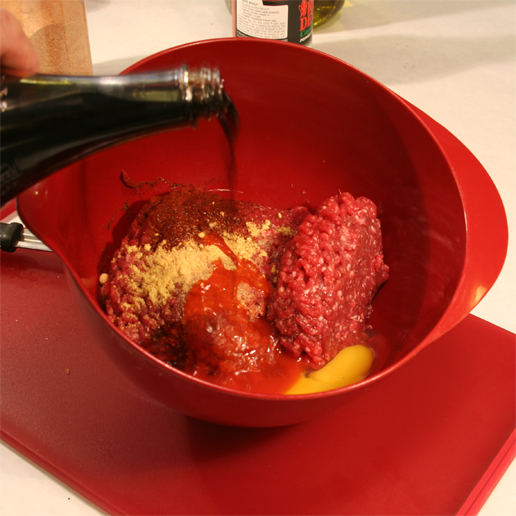 olive oil...or for real afcionadoes...see further...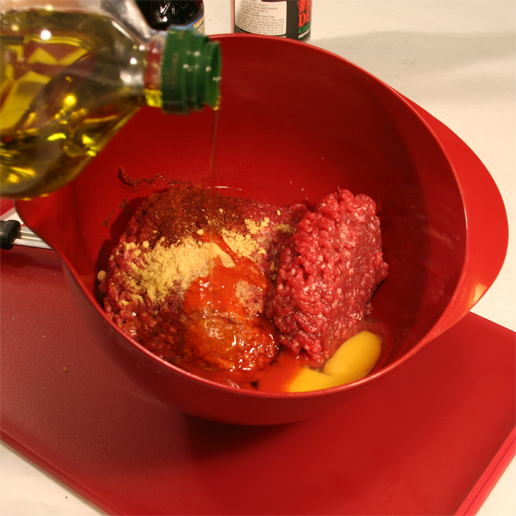 some freshly-ground black pepper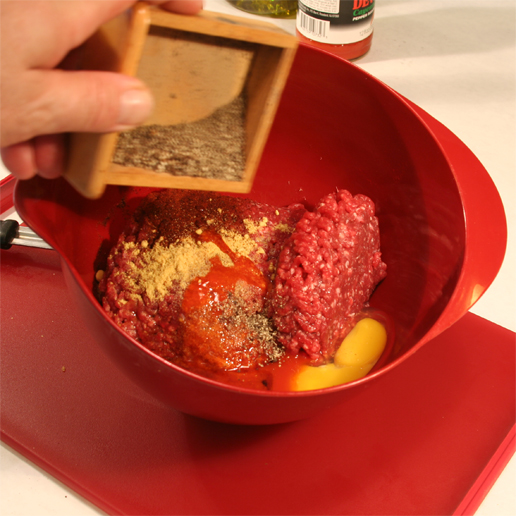 mince half an onion and toss it in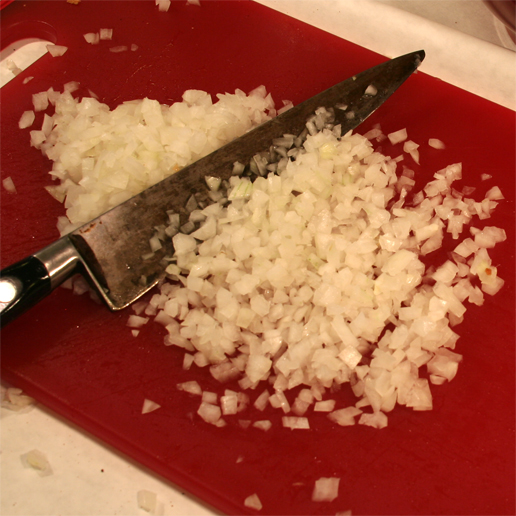 mix up everything with a slotted spoon or
what-have-you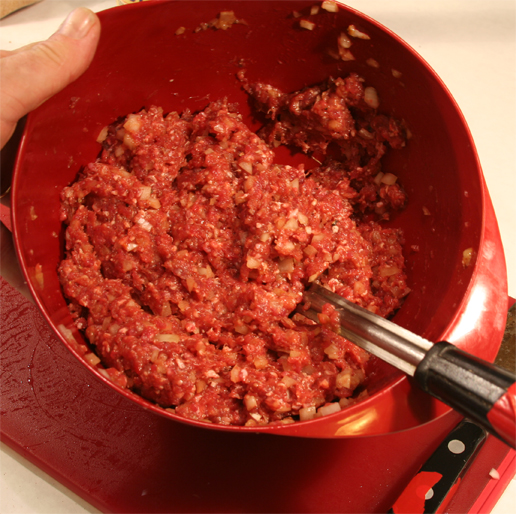 fry each slice of bread with a coating of olive oil, then clump on and fork smooth the hamburger mixture...take care to cover the bread completely as any exposed crust will burn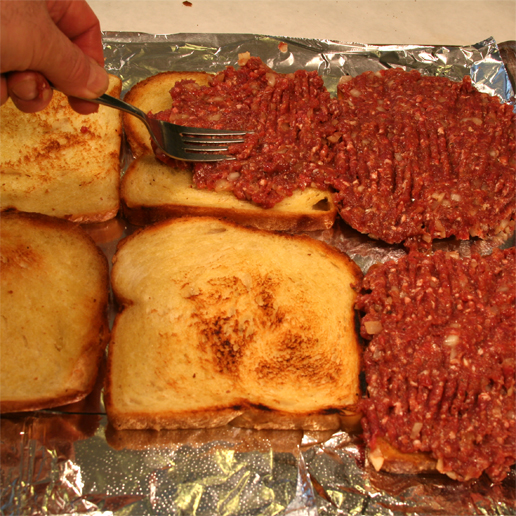 if you know what's good, you can slather on each portion a nice amount of schmalz instead of olive oil to give it a real
yiddische taam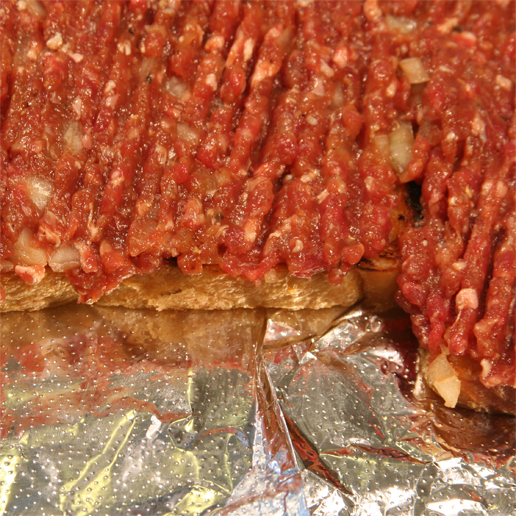 broil in a hot oven till just done through, and serve with fried potatoes, baked beans, and a fresh vegetable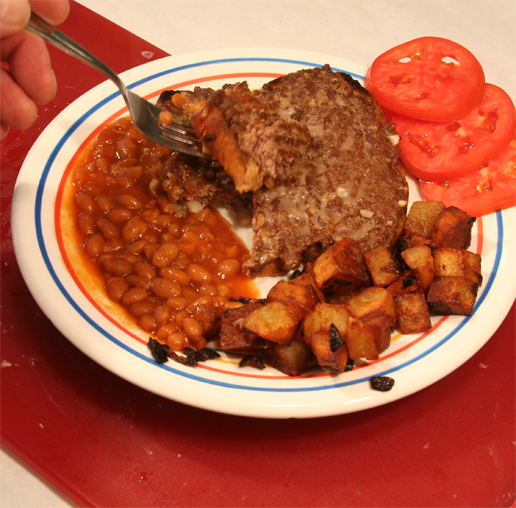 email feedback