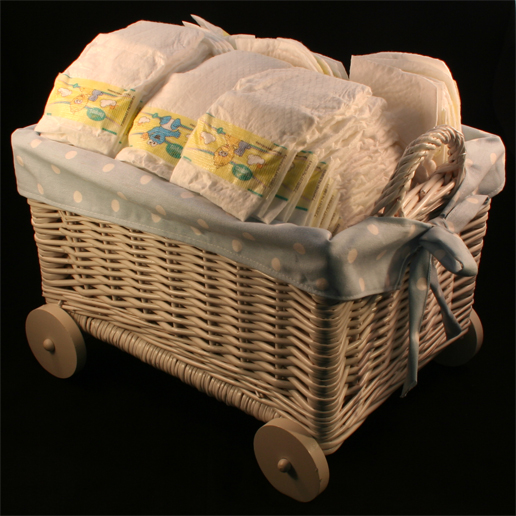 Baby Gifts
Give the gift that keeps on giving...for a while...a big basket full of diapers. The 12" x 16" x 8" high white wicker basket holds two or three packages of (small) diapers or
what-have-you.
Every time mom or a designated other refreshes the little tush, they'll remember your thoughtfully practical gift.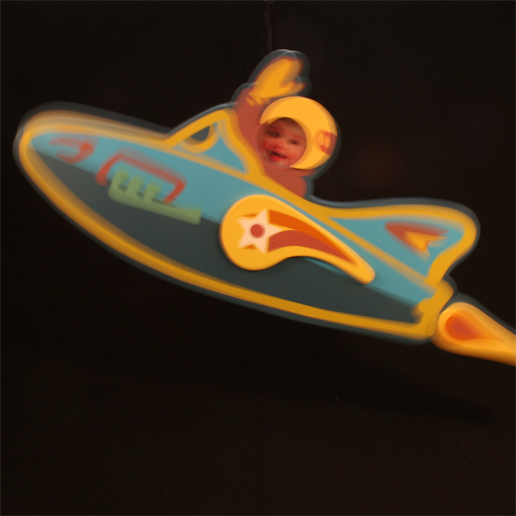 Baby's first rocket comes from the now-defunct Bombay Company, and what a little gem it is! Two speeds forward, and it runs on eco-friendly fuel generated right in the diaper pail. Babies six months and up take to it like ducks to water, but just in case there's a remote for mom or dad to cut the switch and bring baby gently down to earth. A convenient hook allows it to hang on the wall when not in use.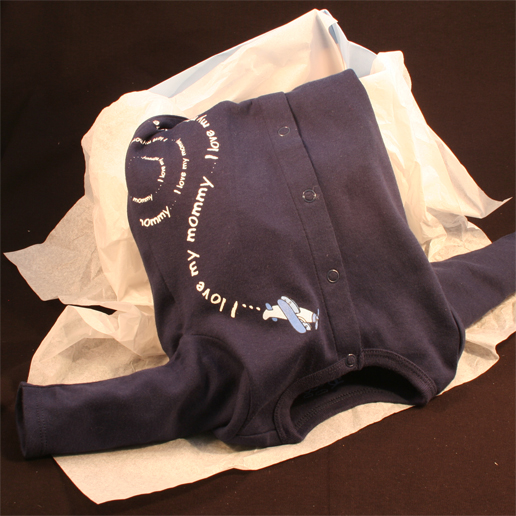 He loves his mommy, and if he can't say it this little play suit can...in soft cotton and a choice of colors.