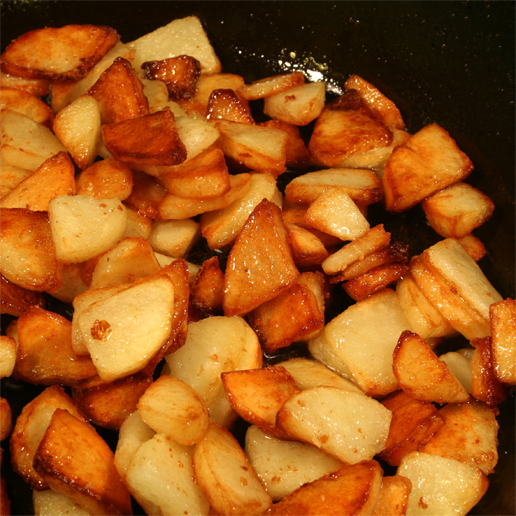 Hashed Browns
These potatoes use less oil to cook and probably take less time from start to finish. There are different ways to cut them and different things to cook with them. But, this is the way we do it: peanut oil, salt, and Russet potatoes.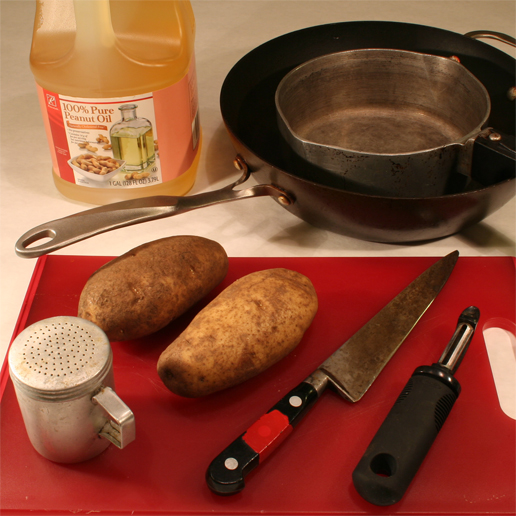 Peel and slice the potatoes longitudinally into quarters.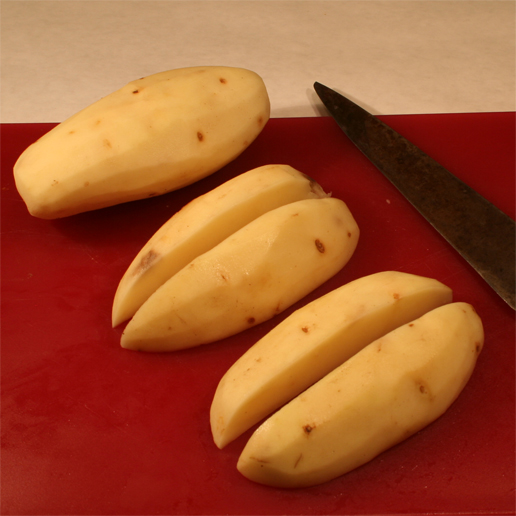 Place the logs carefully in boiling water and parboil for no more than 3-5 minutes.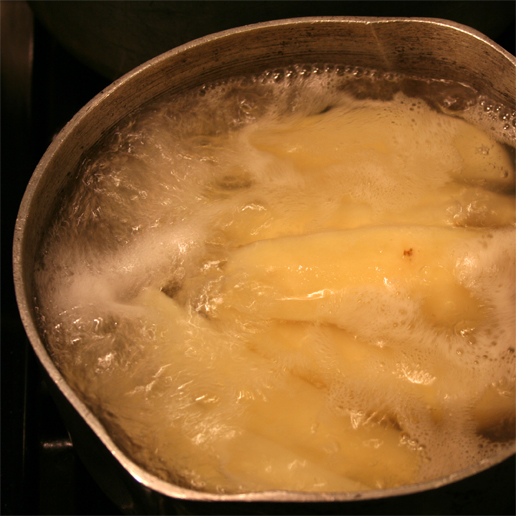 If the fork goes in a little ways, take off the fire and drain the water. If the fork goes in a lot, you've overcooked them and might as well start over. Remember, you're parboiling, not making mashed potatoes.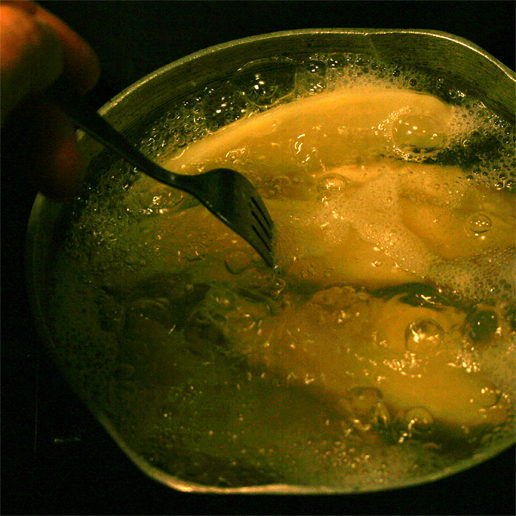 Arrange the potatoes for gang-slicing. They'll be gummy with starch but firm. Cut them in 1/4" thick slices. You can use the same trick noted in the French Fry article...put the slices in the freezer to cool (not freeze) for a while. They'll cook up faster.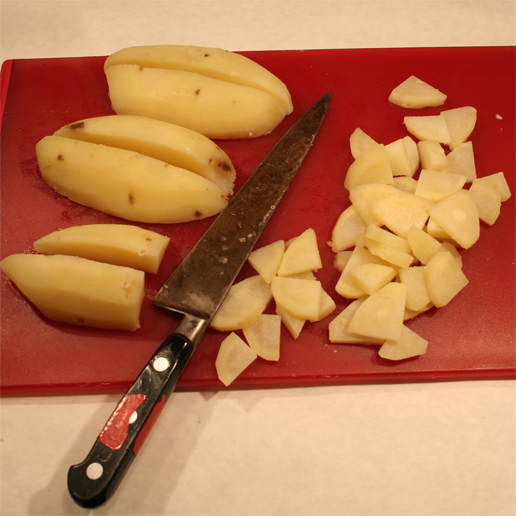 Dump the sliced potatoes into a pan with a think layer of already hot oil on the bottom. If this is milk, add a nice slug of butter. Salt as they fry.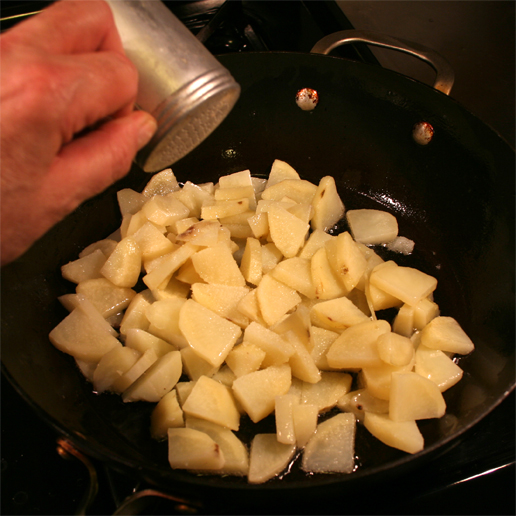 They should begin to brown in a few minutes. Watch carefully and flip the pan to turn them over and over. Do not use a spatula or the potato slices will begin to crush and crumble, ruining everything.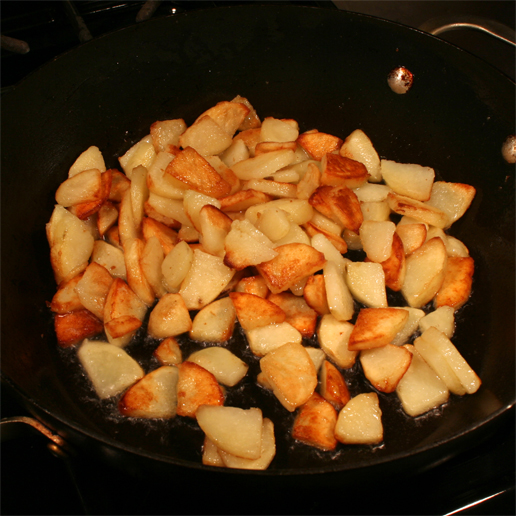 You'll find they're quite tasty.