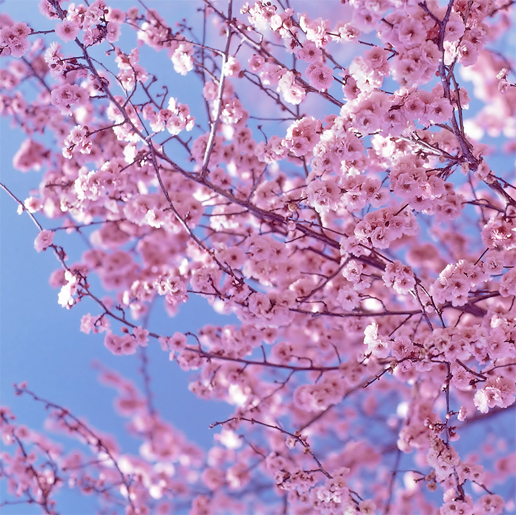 Birchat Ha'ilanot: Thanking God For The Things We Enjoy
God created man and placed him in a beautiful world created just for him. We need only open our eyes to see the awesome beauty of the natural world that God has created for us. From towering mountains and vast oceans to the tiny buds on flowering trees, God has created it all for man and his enjoyment. With this in mind, our rabbis who were ever so mindful of our duty to express our gratitude to God, our hakarat hatov, gave us an ideal vehicle to accomplish this. This vehicle is the bracha. Especially at this time of year, it is appropriate for us to focus on one particular bracha, one that is not really well known: the birchat ha'ilanot, the bracha we make on a flowering tree.

When God created the world He created it specifically for man. He placed in it not only everything that man truly needs to survive, such as grains and vegetables, but also some things that are just for our enjoyment, such as fruit. Now, while it's true that fruit provides much important nourishment for us, nevertheless, without it, man could find that nourishment elsewhere. Therefore, the existence of the myriad variety of fruit in the world teaches us an important lesson: namely, that God has gone out of His way, so to speak, to create things just for our enjoyment. Perhaps this is why our rabbis picked the flowering fruit tree as the object upon which we show our hakarat hatov or gratitude to God for His creations. This idea is clear from the language of the bracha itself: "Blessed are You, Hashem our God, King of the universe, for nothing is lacking in His universe, and He created in it good creatures and good trees, to cause mankind pleasure with them."

The particular halachot surrounding this bracha are very straight forward. When spring arrives and the fruit trees flower, the bracha should be recited. While the Shulchan Aruch writes that this is in the month of Nissan, most commentaries agree that he wrote this because he lived in a land where the trees blossomed in Nissan. Therefore, it follows that a person living in a northern country will probably have to wait until Iyar or Sivan to be able to have the opportunity to see a blossoming tree and make this bracha, while a person living in the south will be able to make it in the months before Nissan. While it is best to make this bracha when the tree is blossoming, it can still be made at any time until the fruit is totally ripe. As this bracha is a general expression of thanks for the chessed and good that God has done with us, it is only recited once a year. Even if one sees different trees, or even travels to a different country where the trees are just blossoming he will only make it once a year.

It seems that this bracha is not well known and people do not go out of their way to recite it. However, our rabbis tell us that it is praiseworthy to recite this bracha and that one who is careful to recite it will merit the same bracha that Yitzchak gave to Yaakov when he entered for his bracha. Yitzchak smelled the smell of Gan Eden and said, ''See, the smell of my son is like the smell of a field that Hashem has blessed. . . and may God give you of the dew of the heavens and the fatness of the earth, and abundant grain and wine."

In the final analysis, it's certainly true that opportunities abound in our world at all times and in all places for us to express our gratitude to God for His exquisite Creation. Nevertheless, springtime presents us with a particularly powerful expression of gratitude in the form of this short bracha that we might have missed were it not for the wisdom of our rabbis, may they be blessed, and may our recitation of their bracha over the mundane fruit tree greatly enhance our appreciation for our Creator.

Rabbi Eliezer Kessler
Houston, Texas