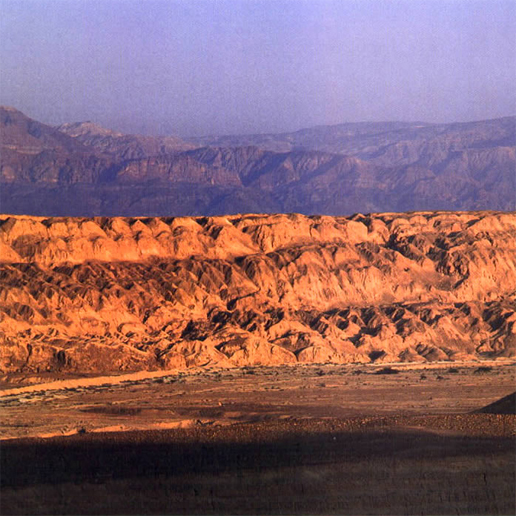 When do we say birchat hagomel?
The daily saying of brachot or blessings was an ingenious invention of our sages that they instituted to help instill in us the great middah of hakarat hatov – the ability to acknowledge the good we receive and to express appreciation and thanks for it. Brachot are multi-faceted, varied and cover every aspect of life from the most basic necessity of our next breath to the most complex aspects of earning our livelihood.

Perhaps one of the most interesting brachot we say is birchat hagomel in which we express our gratitude for having come through a dangerous situation (although without experiencing an overt miracle). We've previously discussed here certain aspects of birchat hagomel. Today we will focus on the practical question of when we actually say this bracha.

The Shulchan Aruch tells us that there are four sets of circumstances which require one to recite birchat hagomel: safely crossing the ocean; safely crossing the desert; recovering from a serious illness; and being released from prison. All four of these situations share a common theme. They all involve situations where people who have been exposed to very real potential danger have, nevertheless, come through it unscathed. These are the people, says the Shulchan Aruch, who express their hakarat hatov to Hashem by reciting birchat hagomel.

As the times and technology have radically transformed our world, there is much discussion among present day halachic authorities as to which of these situations still represent the kind of danger that would require recitation of birchat hagomel. Rabbi Moshe Feinstein (1895-1986) writes that the essence of the situation that would require this bracha is where, if something were to malfunction or fail, it would make it unlikely that the individual would survive.

Applying this criteria to one of our most common situations today of air travel, Rabbi Feinstein writes that one should always say birchat hagomel when flying, either over land or when crossing the ocean. He reasons that if the plane were to malfunction and go down, the survivability of the passengers would certainly be in doubt. The prevailing custom, however, does not follow this opinion but holds that one says the bracha only if the flight crosses the ocean. As a matter of fact, there are many halachic authorities today who write that because modern day air travel is statistically so safe, birchat hagomel after a transoceanic flight should only be said without the name of Hashem or not said at all.

Following this same line of reasoning, when it comes to crossing the ocean, many authorities have ruled that merely crossing by ship is not enough to warrant this bracha but rather only when one takes a cruise lasting at least a few days should birchat hagomel be said. A practical example of this is the ferry service between England and France across the English Channel. At many points of crossing, it only takes a few hours. In such a case birchat hagomel would not be said. However, if one were to take a cruise that crosses the Atlantic, for instance, one would make the bracha.

With regard to serious illness, the halachic authorities have ruled that a surgery that requires general anesthesia is considered to be a life-threatening situation. Therefore, upon recovery, a birchat hagomel should be recited. If one undergoes surgery of a serious nature but it does not require general anesthesia, a rav should be consulted as to whether one should recite birchas hagomel or not.

The last of the four situations that the Shulchan Aruch mentions is being released from prison. Most authorities are of the opinion that birchat hagomel would only be recited if there is a possibility that one could be executed. Therefore, today, most people released from prison would not say birchat hagomel.

In summary, we see that among the various brachot our Rabbis have given us to instill in us and sensitize us to the debt of gratitude we owe Hakodesh Borachu is this powerful tool of birchat hagomel. More than most anything else, this bracha helps us to fully acknowledge that, at all times, God holds our lives in the palm of his hand, so to speak. Moreover, it provides us with an elegant vehicle to express our gratitude for his continuous chesed in allowing us to go on living. We also have seen how our tradition has within it the ability to modify and adjust our observance of a given practice to keep it relevant and meaningful in the modern context. As always, any decisions as to how one should conduct oneself in a given situation should be discussed with one's own halachic authority.

Rabbi Eliezer Kessler
Houston, Texas