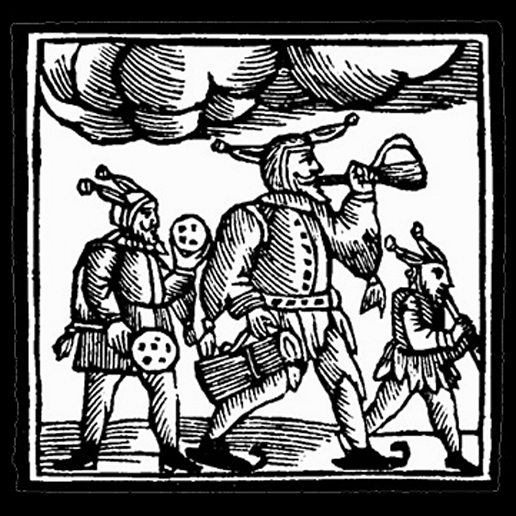 Stomping Out Haman
Purim is a holiday of simcha, happiness. On this day we celebrate the great miracle that Hashem performed for our ancestors when He saved them from annihilation. Achashverosh was the ruler of the entire world, his decree to kill the Jews would have completely wiped us out. There would be no country to hide in, he ruled them all. Hashem arranged our salvation in a hidden, behind the scenes way. In order to remember and publicize these events, we read Megillat Esther on Purim. As anyone who has ever attended a Megillah reading knows, this is no ordinary reading of a book of Tanach. It is a reading filled with many different customs. We will take a look at these customs and their sources.

The first custom is the custom that brings children of all ages to listen to the Megillah reading; namely to bang when the name of Haman is recited. This is a very old custom first mentioned by Rabbi Avraham ben Natan HaYarchi (1155-1215 C.E.) in his Sefer Hamanhig. What is very unusual about this custom is that it seems to have started with the children. He writes that "the children in France and Provence (Southern France) are accustomed to taking stones and pieces of wood and writing the name of Haman on them and banging them when the name of Haman is said". He tells us that this is actually based on the pasuk in Mishlei that says, "The name of the wicked should rot." The Rema in his comments on the Shulchan Aruch adds an additional reason, namely that this is to fulfill the dictum to erase the name of Amalek, from whom Haman descended. He also adds that we should not nullify any of these customs or laugh at them because they were established for good reason.

One will notice that the Megillah is written like a scroll and it is generally rolled up. However, when it is read, the baal koreh or the person reading for the congregation will unroll it and fold it on top of itself. This is because the Megillah is called an igeret which translates as a letter. A letter is not rolled like a scroll; rather it is folded on top. The halachic authorities caution that the folding should be done before the bracha is made so as not to make an interruption between the bracha and the reading.

Towards the end of the Megillah we find that Haman's ten sons are hung. There is a special custom as how to write their names in the Megillah so that all ten names are written one on top of the other, like a column. Moreover, the conjunction v'et in between each name is written in another column. In effect, there are two half columns with a small space in between. These names are also written in a larger print so that the top and bottom margins are equal with the rest of the Megillah. Throughout Tanach writing in this fashion is reserved for a shira or song of praise. The commentaries explain that the downfall of the wicked is a song of praise. In other places where a shira is written, we have a combination of full lines and half lines. They are written in an overlapping manner so that they give the appearance of a sturdy brick wall, which will not topple. This shira however, is written in two columns set far apart from each other so that it is not sturdy and can easily fall. The Gemara explains that this is to symbolize that these wicked men should never recover from their downfall. The custom is to read the ten names of Haman's sons in one breath. The Gemara explains that they were hung one above the other on one long pole. Even though logic and the simple meaning of the verse indicate that they were killed in succession, miraculously they all died in one moment. Thus, this custom of saying their names in one breath is a reminder of the miracle that took place.

Once again we see that every custom in Judaism has a source, some that are very old and come from the Gemara itself, while there are other newer ones that are about only 900 years old. No matter how old they are, they are all beautiful and add to a deeper appreciation of the miracles that Hashem hasperformed for us. As we perform these customs, may we use them to enhance our understanding of Hashem's love for us and to bring us to a higher spiritual level on Purim.

Rabbi Eliezer Kessler
Houston, Texas