Shuls are buildings, therefore, subject to the usual city, state, and federal rules which govern their construction and operation. Building codes dictate the level of occupancy, types of construction and materials, fire protection systems, avenues of egress, toilet facilities, kitlchen facilities, and handicapped accommodation. All of those, and, the various systems such as lighting, plumbing, heating, and airconditioning are dealt with by others elsewhere. We will be looking at those special issues peculiar to Orthodox shuls. Please note, Reform temples and Conservative synagogues offer completely different design problems because of their need to expand for High Holiday attendance and contract during the rest of the year; because they often have significant educational components; and because of their strict vehicular orientation. Little discussed here will be applicable to them.
Orthodox shuls offer at the very least a place to daven, learn, and socialize. Beyond that they may offer food service, child care, and simcha facilities. In recent times day schools and yeshivas have evolved into independent institutions and are not usually incorporated in the program of the shul itself. As long as the furniture is not nailed to the floor, a single space may serve a variety of functions by simply pushing the chairs out of the way, rolling the bimah (if any) to the side, and setting up a few tables. When people tire of bringing food from home and moving furniture, they may yearn for a dedicated space for kiddushes and a kitchen to prepare a meal. And, while it may be possible to shoo everyone out after davening, find volunteers to shuffle the chairs, and set up tables for a shul dinner or simcha, it gets old after a few repetitions.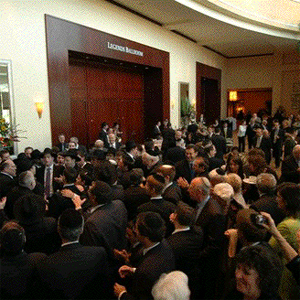 When you attend a wedding in a hotel or hall, typically you enter a large area where fellow guests are swirling about, schmoozing with each other and nibbling from the smorgasbord. Not far away and probably adjacent is a room set up for the chuppah, and another set up for the seudah and dancing. You are in the foyer, otherwise known as the reception area, lobby, or concourse, and technically, as the
PRE-FUNCTION SPACE
. Theaters, movie houses and hotels have lobbies; sports stadia and convention centers have elaborate concourses; and shopping malls have, well, malls...all of which are examples of pre-function areas. It is an essential spatial adjunct to any sizeable simcha which ties together areas for the ceremony, a sit-down meal, and casual eating and socializing. Not surprisingly shuls have a similar dynamic and spatial need, attentuated by congregational size. It is where everyone flows into and out of davening, where kiddushes, small dinners, and receptions are held. It is a nexus of informal social and utilitarian needs such as restrooms, entrance vestibules, exits, food service and preparation areas, offices, and major function spaces of the building. If the shul only has a sanctuary as a major assembly area, it is where you go after the chuppah while waiting for the reception to be set up. The sanctuary may express architectural prominence or importance, but the foyer is the armature around which the whole building turns. It is in the end what makes multiple usage of space possible, and hopefully, the well-located, well-designed junction between the existing facilities and future expansion as we will see below. You can pick colors that make people gag...just paint it over; mess up the design of the pre-function space...and it's a mistake from which you'll never recover.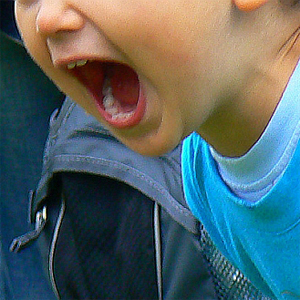 The most common problem faced by shuls is
NOISE
, from children and adults. Seventy-five percent of children's noise can be solved architecturally. Adults talking in shul...you do the math. The typical shul member seems to be under 30, married with children...lots of children. They run in and out looking, then calling for mommy, and none seem to remember to speak in their "inside voices." Discipline applies only to other people's children, and childcare attendants (if they exist) are powerless. Children cannot be herded or corralled or sequestered...they're going to leak out and do what they do. So facility design must follow the pattern of their behavior. Plan the attack even before they've turned onto the shul property by setting up child-attractors along their path. Play areas should be situated in front of the shul so as the child approaches, he or she sees his friends in the yard and rushes off squealing to join them
even before reaching the front door.
Make sure the front doors open into a vestibule with an additional set of doors between it and the shul proper, with the restrooms and kitchen opening directly off the vestibule...75% of the noise-making trips through the shul will be eliminated with that simple arrangement. Provide plenty of covered space in front of the entry for stroller parking and loading, otherwise that noisy activity is going to happen inside the building. Finally, use acoustical materials and carpeting everywhere even if they stain...they absorb the pitter-patter of little feet very well.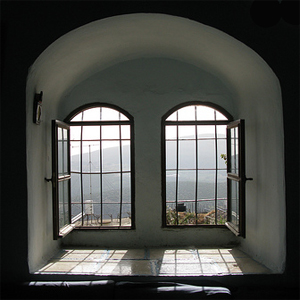 WINDOWS
are an halachic requirement for a shul. They're also good for your well-being. The quality of
LIGHT
in a place where you daven or learn affects your comfort and therefore your performance, whether learning well or davening with cavanah. Windows let in natural light - the best kind - and provide views to the outside world. Sometimes cavanah falters, but you can achieve refreshment through therapeutic and strategic daydreaming. Nothing serves daydreaming as well as a window on the world. Artificial lighting should as much as possible approximate the color temperature (ºKelvin) of natural daylight. Cool white fluorescent does not. Tell your architect you are concerned with the quality of light, and he will direct the electrical engineer to do more than duplicate the warehouse lighting on his last project. It will become a cost issue, so take a tour of a few similar buildings to see how the lighting problem was solved...and at what expense. If you are building a simcha hall, cheap lighting will condemn your venue even before the customers sit down with the banquet manager. And, one fancy chandelier will not fool the folks. Better to put that money into an overall good lighting plan.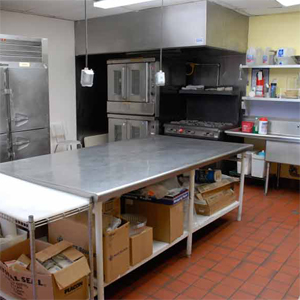 The back-of-the-house facilities such as restrooms, storage,
KITCHENS
, and utility are a function of building size, occupancy, and food service style. Generally, the milk kitchen is much smaller, sufficient to serve a Sunday morning minyan bagels and lox. The meat kitchen will be larger, fully equipped to serve 250 people. Commercial kitchens are designed around the menus they produce. If the meat kitchen will only serve the shul membership, the menu may be reasonably limited and still make everyone happy. But if supporting a simcha hall, the kitchen should be ready for a larger variety of customer requests. Remember,
the customer is always right
and tastes change. Who was eating sushi 25 years ago? The minimum equipment will include a six-burner range (w/ovens) and a fry-o-lator, both under a hood, a convection oven, and a three-compartment sink. If you use china and cutlery, you'll need a dishwasher setup. Commercial refrigeration should include at least 2 dbl-dr units @ 36º and 1 dbl-dr unit @ 0º. Get as much stainless steel counter space as you can fit into the available space. Add a good-sized mixer. Useful items you might consider are a large, tilting soup kettle and a tilting skillet. If you can only afford one kitchen, make it meat. Many milk-like menus can be cooked acceptably as parve.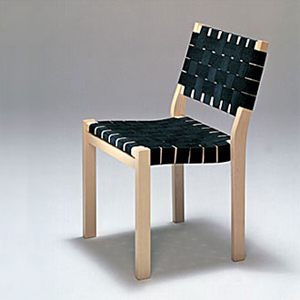 Most shul planning committees salivate for fixed
SEATING
, especially the seat-shtender combos, as a kind of shul-furnishing nirvana. You can't tell them they're wrong, but they are! The most important aspect of seating is it's portability. There are many comfortable, economical, stackable chairs, and people can always provide their own shtenders. If they are insistent, consider the narrow (5' x 18") lecture-type folding tables which will give everyone a place to set their siddur or sefer. Moveable seats mean multiple usage of the room. Seating set up for davening is not the same as for a chuppah. If you are renovating an existing building and it has raked (sloped floor) theater seating, tear it out and level the floor by filling the depression with sand topped with a concrete slab. Storage for tables will be required, and both round (5' diameter seats 10) and rectangular (2.5' x 6' or 8') should be purchased. Round is more elegant for dinner seating, but rectangular is practical for buffets, coffee bar, etc. Chairs are going to be used for plain seating and for setting around tables so don't usually require storage space. If you want to spend money on furnishings, put it into the aron-kodesh, the mechitsa, and bookcases for siddurim and chumashim.