Here at PFI we've made a wholesale switch to Kikkoman Panko (crunchy Japanese breadcrumbs) for all our breading needs: vegetables, chicken, fish, even desserts. We buy the big 25-pound bag at Sams, but you can pick up the smaller size in the grocery store. The technique shown here can be applied to almost anything, including the kitchen sink. Panko is good because it's very crunchy when fried and stays that way after refrigeration, doesn't absorb much of the frying oil, and has a light, delicate taste which is very easy to augment with a variety of spices...or just lemon juice and salt.
Here's what you'll need: flour, eggs, Panko for coating; peanut oil for frying; and a bag of tilapia fillets. Tilapia is a nearly-perfect protein source for this purpose...ubiquitous, inexpensive, and it doesn't even taste fishy.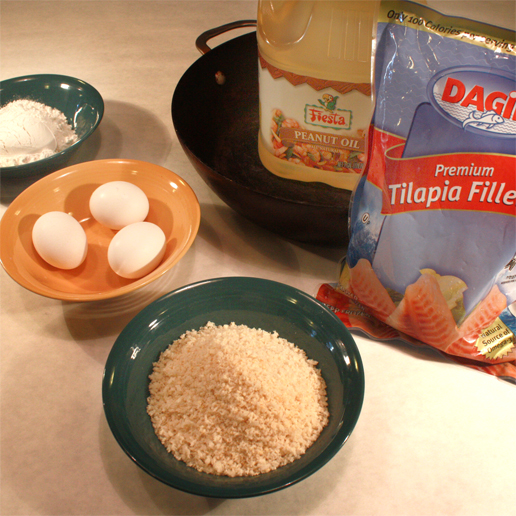 Pour about an inch of peanut oil into a skillet, and heat to about 350º...or just turn the burner to "high" and watch the pan carefully.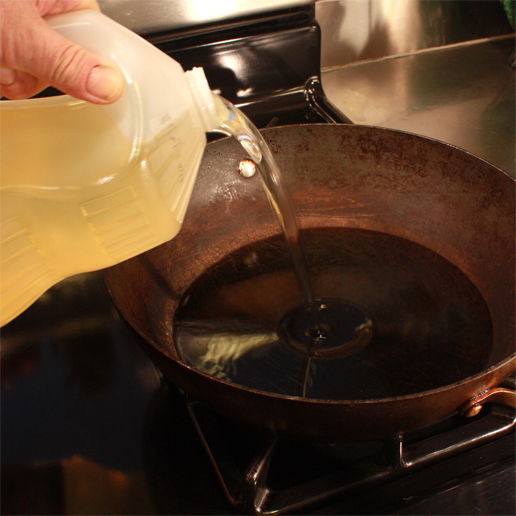 While you're waiting for the oil to heat up, start coating the fillets. But first, split the fillets in half along the seam. You may want to cut them up even smaller. After all, the smaller the piece, the greater the proportion of crunch to fish. And, you can never have too much crunch.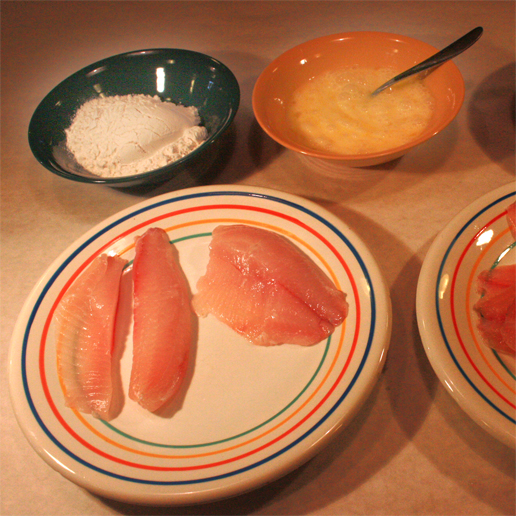 First, dip the fish into the flour and coat completely.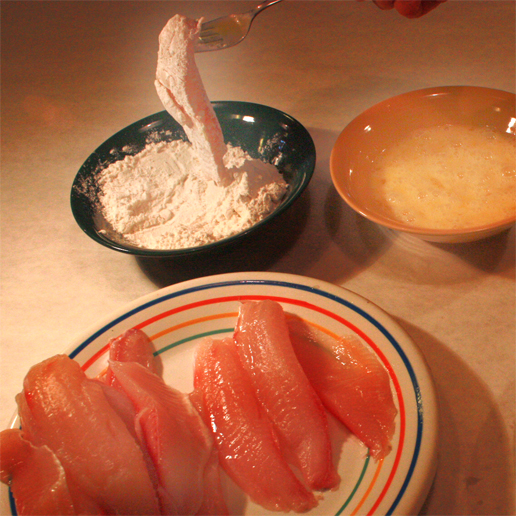 Then, dip the flour-coated piece into a three scrambled eggs. The flour moistened with the egg will make a kind of glue which will cause the Panko to adhere tenaciously.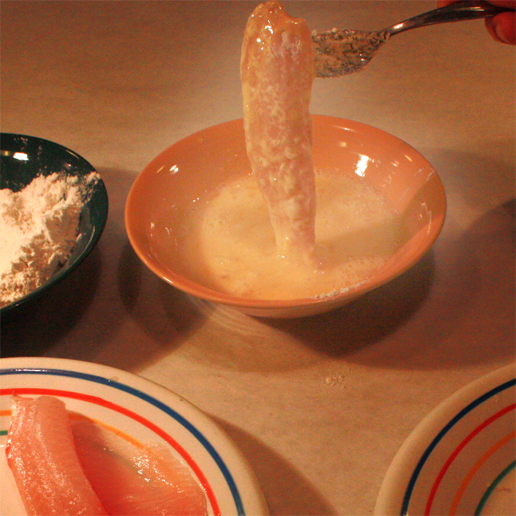 Now, dip the fish into the Panko, and make sure it's completely coated. Use your hands if you have to.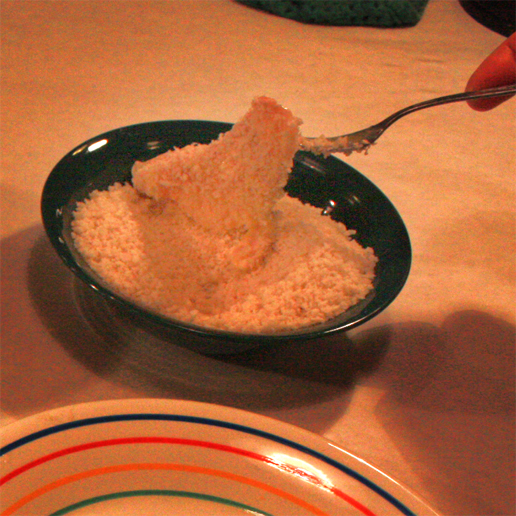 Gently lay each piece into the hot oil and take care not to crowd the pan. Inspect the cooking fish and turn over when the nether side has achieved golden-brown-ness. There is no rule on time, but it won't be long.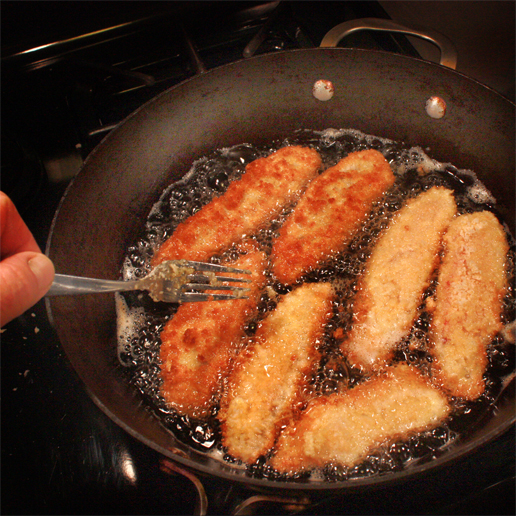 When browned on both sides, lift out of the oil with a straining spoon or spatula and allow the oil to drain off.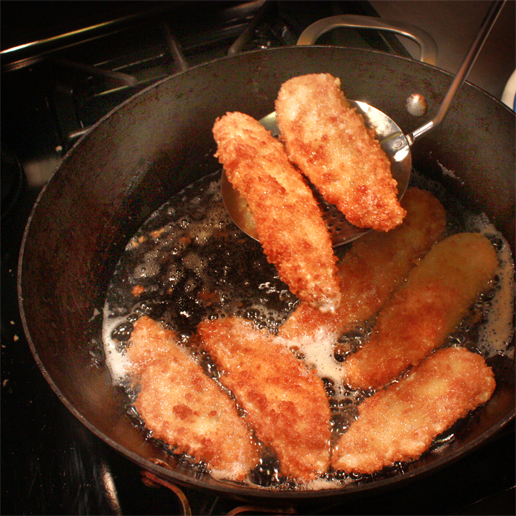 Cut up a few lemons and serve.