Here's the no-fault recipe you've been waiting for...tasty bread with a nice crunchy "French" crust that a child of six could make. Naturally, there's a gimmick...it takes at least 18 hours to rise, and then another 2 hours after that. Altogether about 21 hours, but no kneading, no water spraying, no expert manipulations. This
recipe
comes from the NYTimes if you'd like it straight from the horse's mouth.
You'll need a sturdy (cast iron is best) Dutch oven with lid capable of resisting ~500º oven heat; a nice mixing bowl and spoon, a lab or kitchen electronic scale, flour, salt, water, and yeast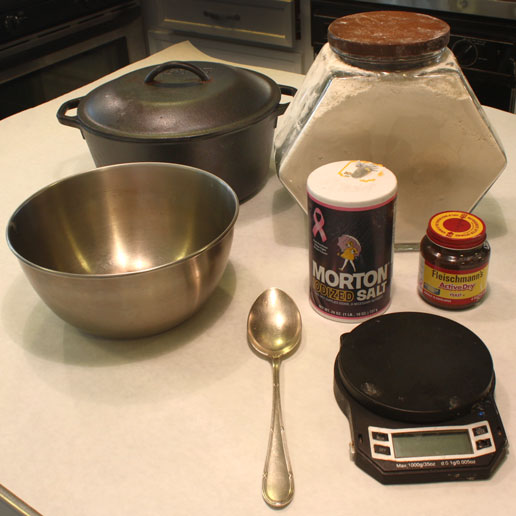 If you're careful and you have a scale accurate to 0.1 gram, cumulatively weigh in 430 grams flour (430g) + 345 grams water (775g) + 5 grams salt (780g) + 1 gram yeast (781g). Using more salt will increase the rising time; less will decrease it. We're not playing around here...these measurements must be exact. If you're worried that your hand will slip unrecoverably, weigh or measure everything separately.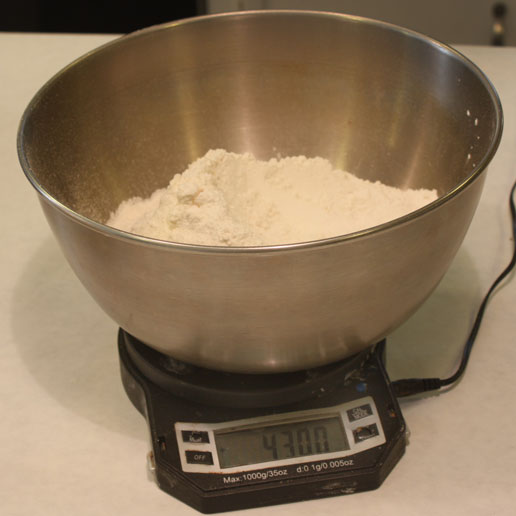 Mix everything up so the ingredients are all combined in a single lump...don't knead or potchke. Make sure no flour remains unmixed or it's likely to stay that way even after rising.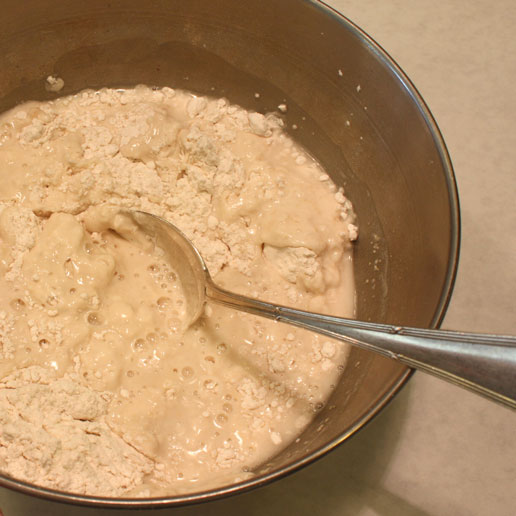 Tightly cover with plastic food film, using a rubber band if necessary to insure a good tight seal. Date and time stamp so you'll know when at least 18 hours has elapsed.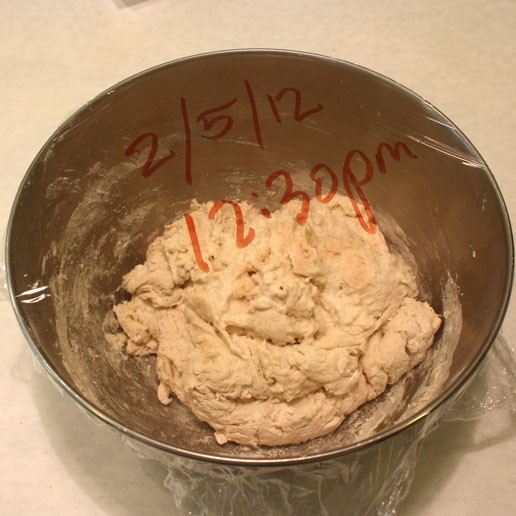 When time's up, it will have evened out in the bowl, its surface dotted with escaping CO2 holes.
Turn out on a floured surface and fold over on itself a few times. It will have a wonderful "live" feel. Cover with the food film and let sit for ~ 15 minutes.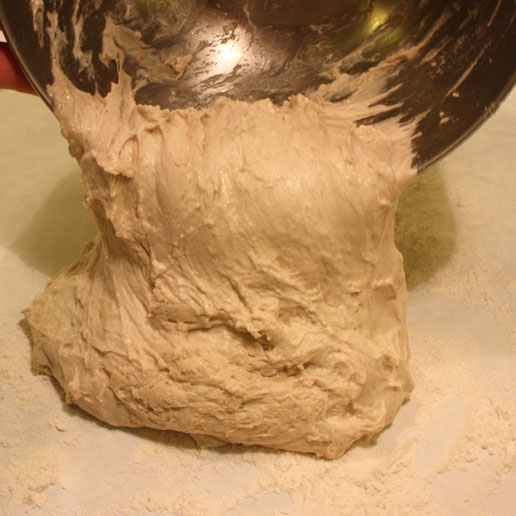 Flour a cotton dish towel and set the dough seam down on one half, flour lightly, then fold over the other half of towel to cover. Let rest for ~ 2 hours.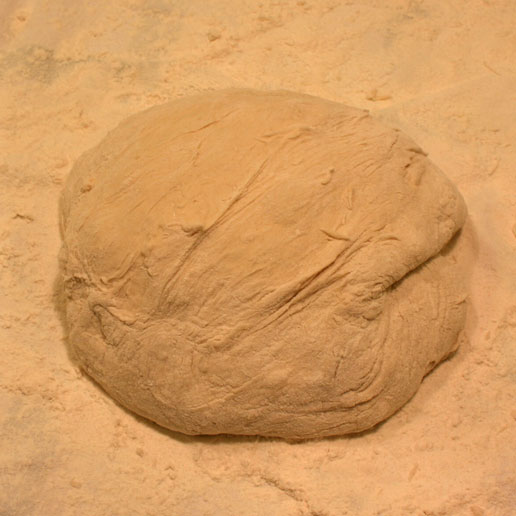 At least 1/2 hour before the dough is ready place in the Dutch oven in your oven and preheat to 450º...use a separate oven thermometer to make sure your oven settings are accurate. When the everything's ready, the dough risen and the oven hot, take out the Dutch oven, plop the dough in the bottom, and put on the lid. Pop into the oven and bake for 35 minutes.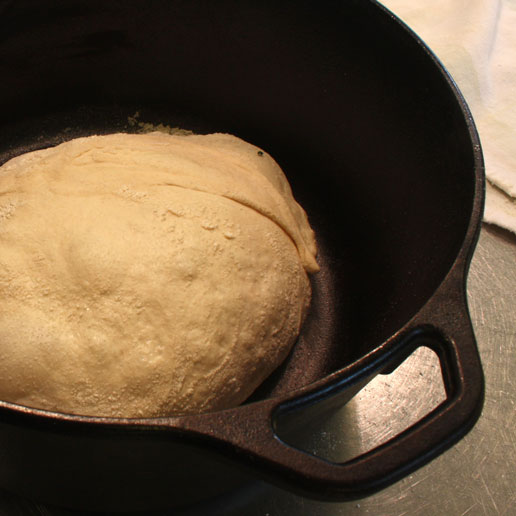 When the time is up, your bread will have a nice shape but be a pale golden color. But, wait, there's more baking: bake uncovered for an additional 20 to 30 minutes or until nice and brown and crackly. Take out and cool on a wire rack.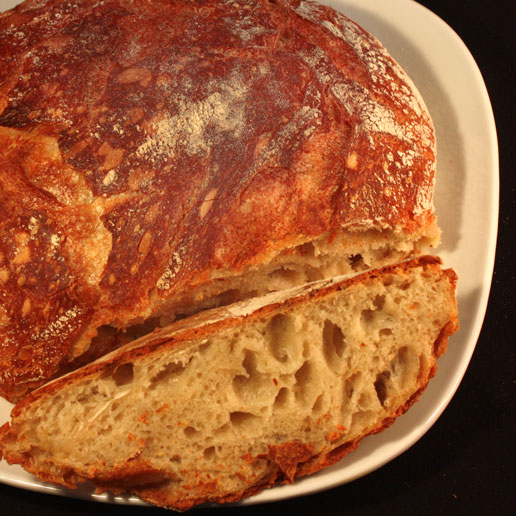 Charlie, here's your bread. Break out the butter and go for it!