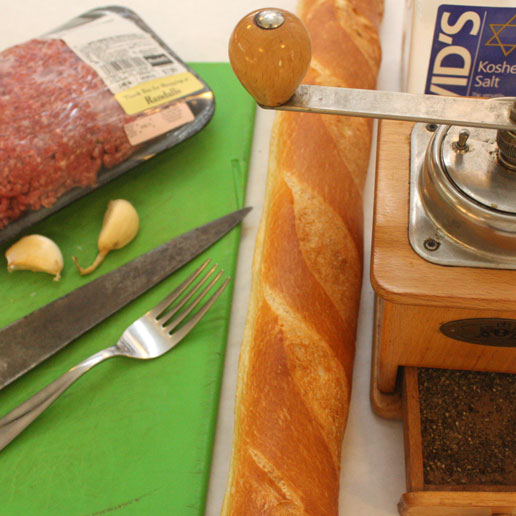 A Boy's Best Hamburger
Here at PFI we're always looking for a better, quicker hamburger...and here it is. Some good, fatty ground beef (no better than 80%), salt, pepper, fresh garlic, and a real crispy baguette. Squeeze on fresh garlic (accept no substitutes), shake on kosher salt and pepper, and fork-fold together.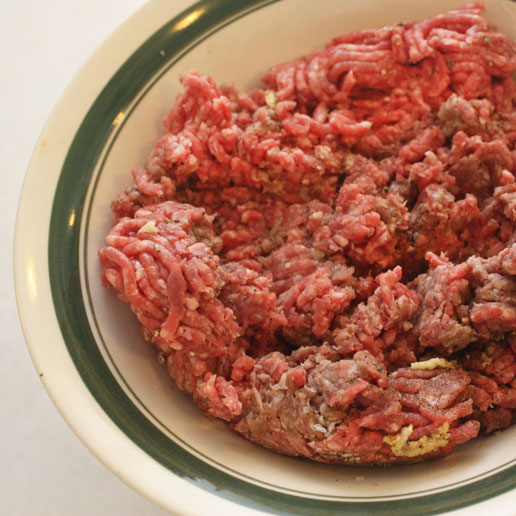 Roll out cylinders of ~ 3/8 to 1/2 lb, and cut the baguette into pieces just as long.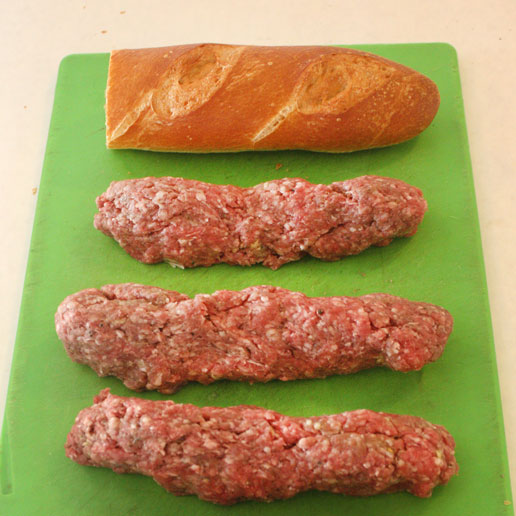 Cut the baguette sections in half and put on a very hot grill with the meat. Take the bread off quickly or it will burn beyond recognition. Cook the meat so it's still rare inside. It should easily compress and feel soft if you push down with a spatula. Do not overcook until the meat is stiff and the juice cooked out.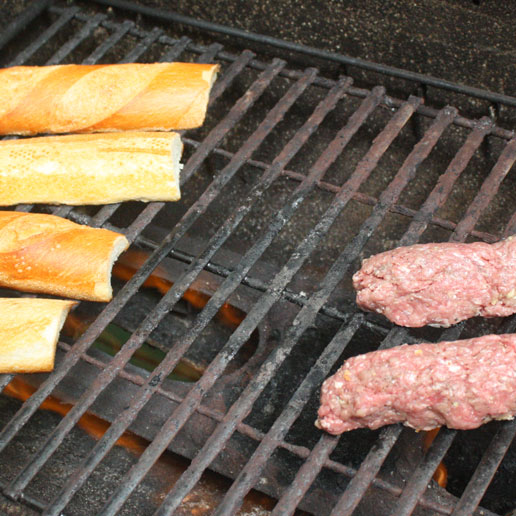 Slip the finished cylinders between the buns, and s-q-u-e-e-z-e together until some of the juice enters the bread and the whole thing presses together. You won't even want to use any condiments...it's that tasty. You'll be glad you did.