Here at PFI spaghetti is considered a basic food group, and we're constantly tinkering with the basic formulation. Our latest is described below. As usual, cooking time is limited to ~ 20 minutes...the time it takes for the water to boil and the pasta to cook. We've reduced the amount of olive oil and number of spices and other ingredients...not for health reasons, but because the flavor is lighter and brighter.

The items below will make two portions: 15 oz of pasta, 1 lump of butter, olive oil, 2 cloves of garlic, pepper, salt, parsley, and thyme. You may also use basil, oregano, or rosemary. We prefer Roma tomatoes because they have the highest pulp to juice ratio of any grocery store tomato.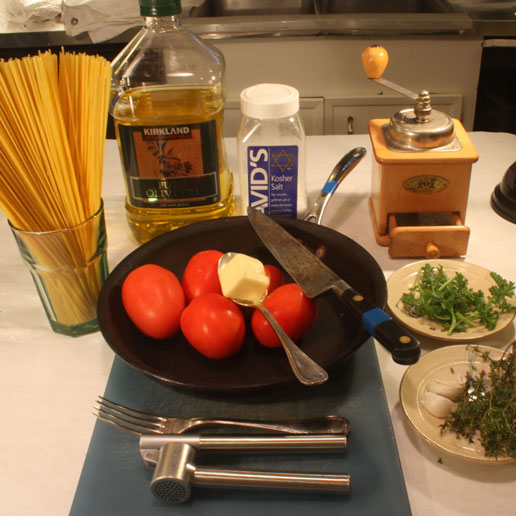 Add butter to a small pour of olive oil in a hot pan.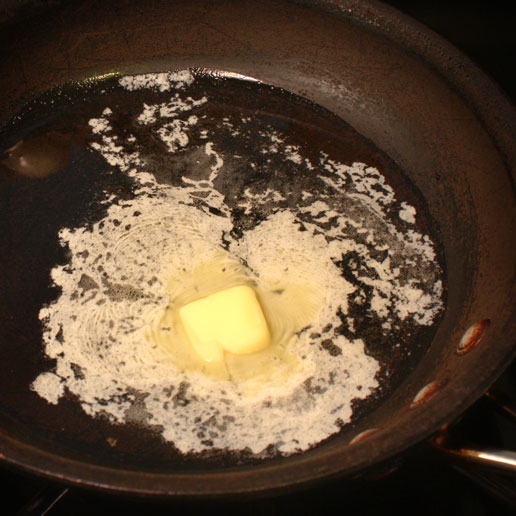 Add squeezed garlic, chopped parsley, and pull the tiny leaves off the thyme.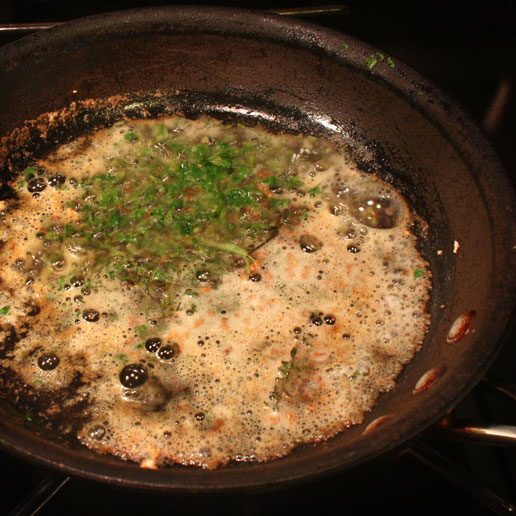 Add chopped tomatoes.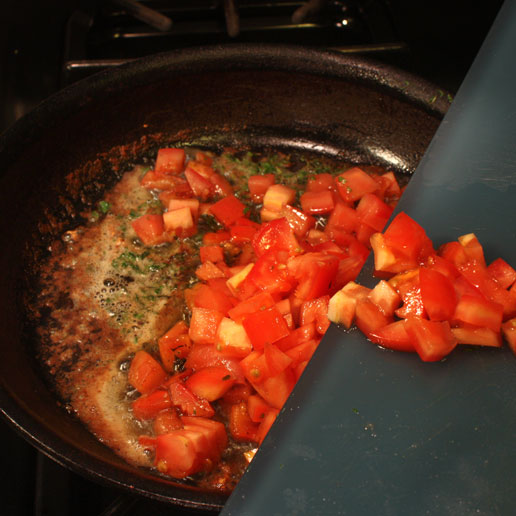 Add coarse salt and freshly ground pepper.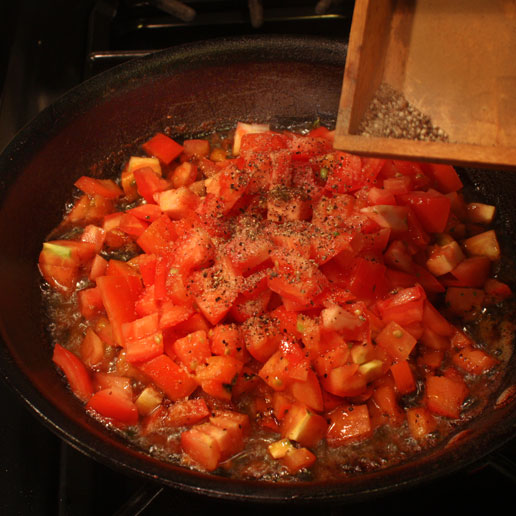 Stir over a low flame.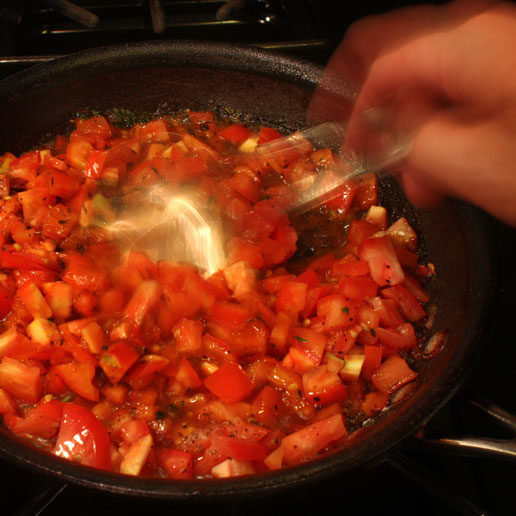 While all that is going on, the pasta should be put into the boiling water adding a small dribble of olive oil.
As the sauce cooks, it will begin to thicken and dry out. Add ~ 10 tablespoons of the water from the boiling pasta.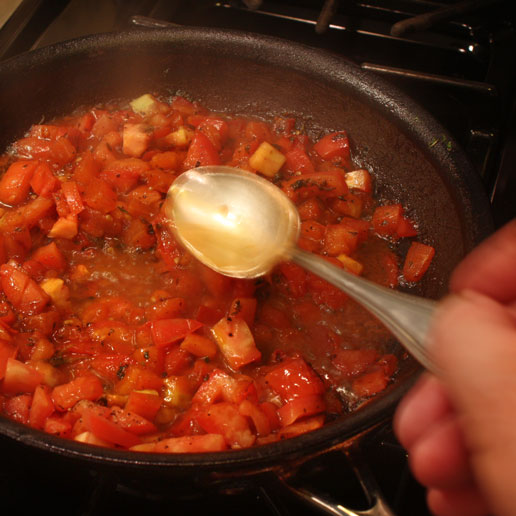 Don't overcook the pasta! And, don't rinse! The starch left on the pasta helps the sauce to stick to the noodles.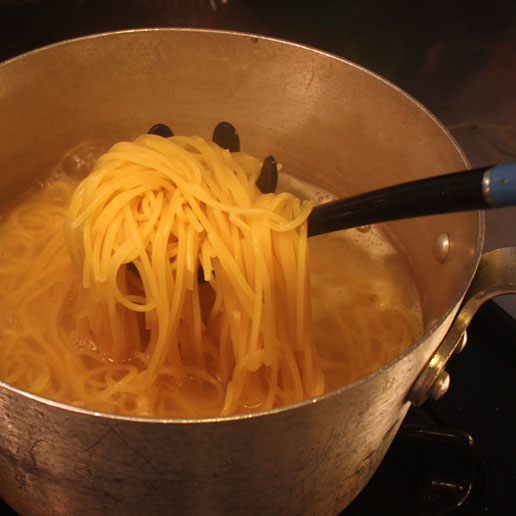 Dinner is served.