2016 wearable m'Shloach Manos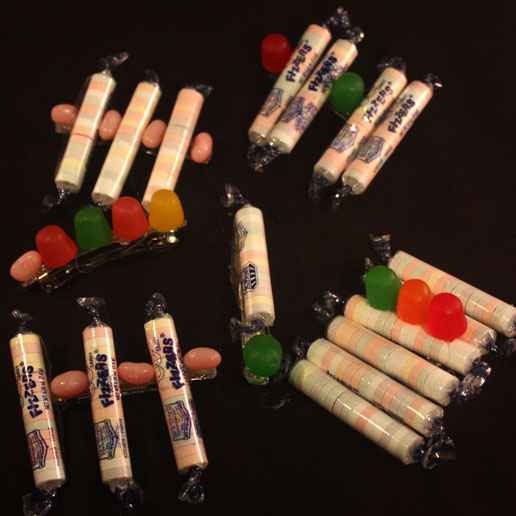 This year, 2016/5776, we feature a novel packaging and presentation solution to those gifts of food we give to each other...wearable m'shloach manos. Some varieties of candy small enough to lend themselves to gluing; basic barrette hardware, and a glue gun.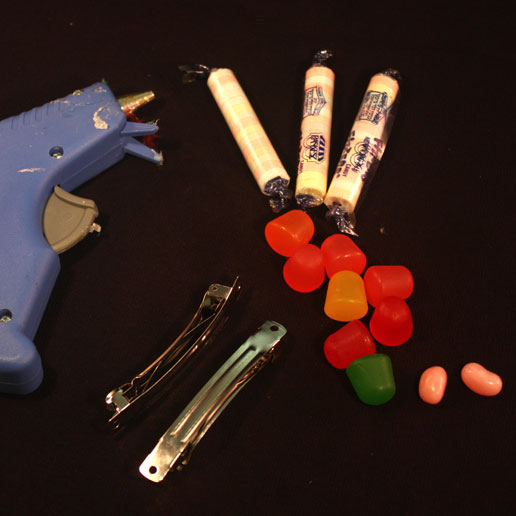 Any number of hardware types are available to be the basis of this item...head bows, bracelets, necklaces, tie-tacks, watch fobs, lunettes, sunglasses, wrist watch straps, shoelace caps, belt buckles, bluejean rivet caps, sweatshirt and tennis shoe decoration, etc.