Here at PFI we have wondered why steaks and hamburgers made in some kosher steakhouses lack flavor. Our lab technicians set up in the gleaming stainless steel test kitchen, and after hours of painstaking work were able to identify the problem: too low cooking temperatures. So, here's what you'll need and what you'll need to do in order to turn out delicious steaks and hamburgers. What you'll need: olive oil, coarse salt, ground pepper, fresh garlic (if desired), and...some meat.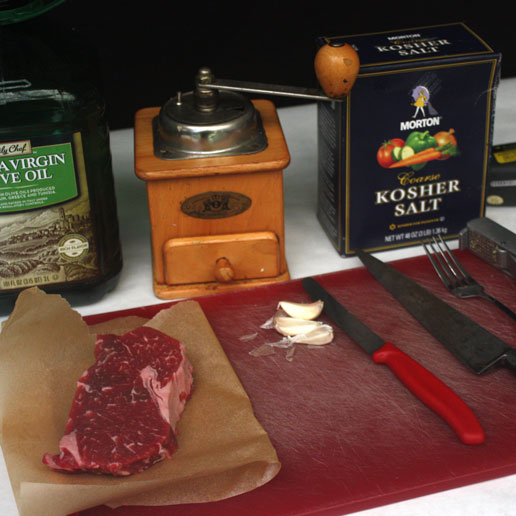 The cooking apparatus: this is a 100,000 btu burner connected to a propane or mapp gas source and a heavy (seasoned) cast iron skillet. Unless you have a commercial (not residential) range hood, you must do this outside as it gets very smoky.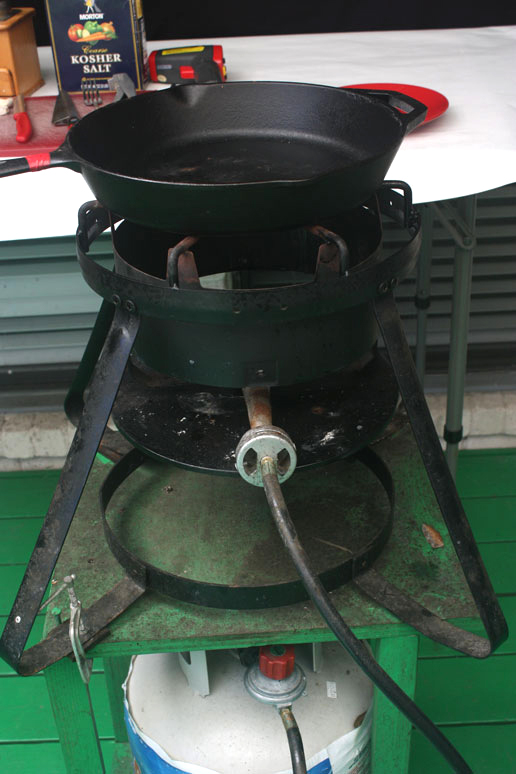 Douse the meat with olive oil, and spread salt and pepper on both sides...smash some garlic cloves and smoosh them on.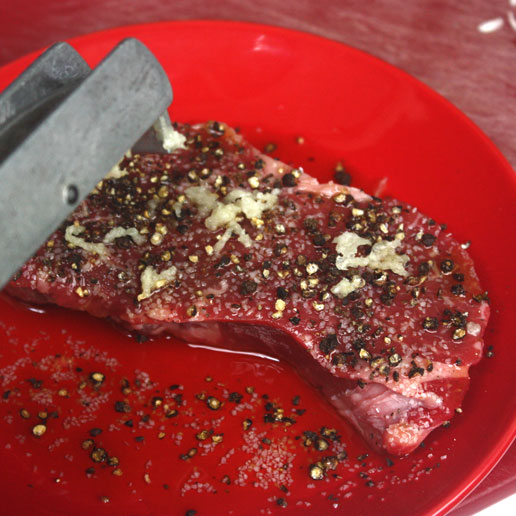 Check the temp in the skillet for minimum 500 degrees F using an infrared gun or other device. This is the key to the whole thing so don't poo-poo the technology.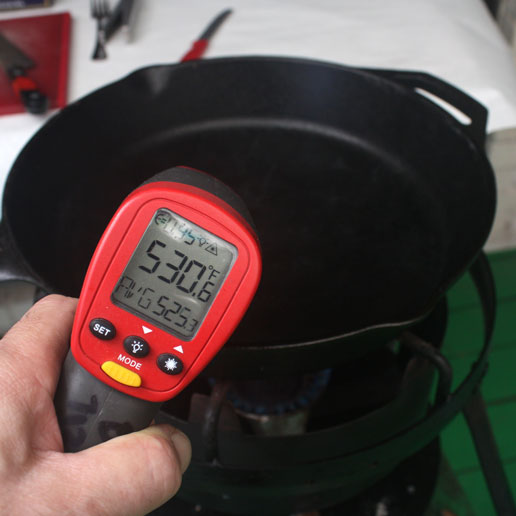 Drop the meat on the skillet and then don't touch for the prescribed time per side. It will smoke like mad...just smile.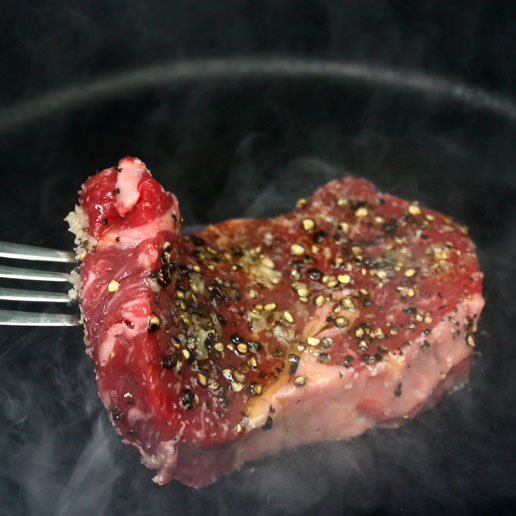 Time precisely 2 minutes per side for ~ 1" thick for medium rare. Naturally the thickness may require more or less time, depending. Prepare to experiment to get it right.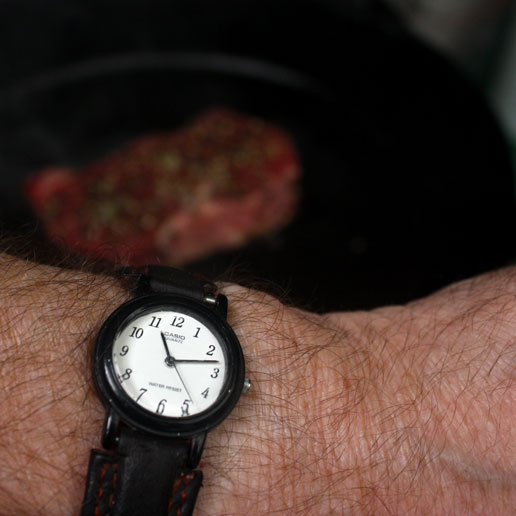 Flip at the appointed time.
When done, you'll notice dark glistening carmelized surface from which the major flavors are derived. Even a BBQ grill does not get hot enough, and the cooking method loses a lot of juice and leaves char behind. (The charred stuff below is cracked pepper.)