The most important utensil in the kitchen is the ordinary chef's knife...a 8" - 10" long, very sharp, and elongated triangle. It follows that using this knife and keeping it sharp are essential skills to master.
Using the point as a fulcrum and the handle as a lever, the knife can be used to slice, dice, and chop. And, there's hardly any meal made in the kitchen that does not require those functions. If you have only one knife, this should be it.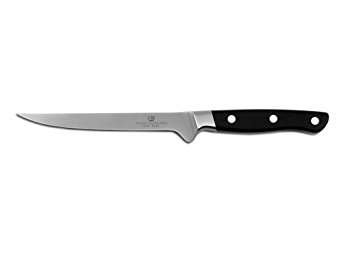 The boning knife has a thin, sometimes flexible blade, which is useful for cutting in and around bones or to clean fish.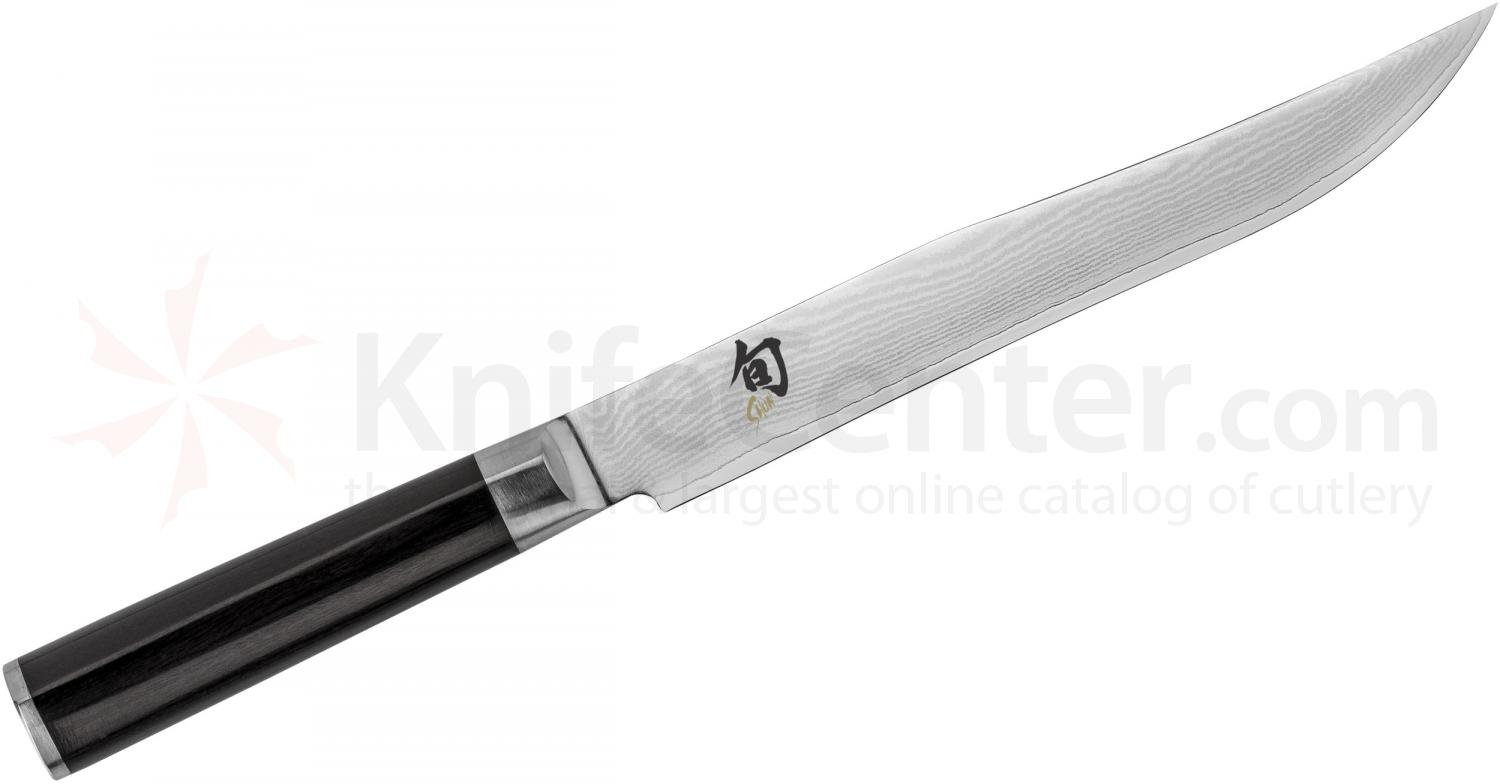 The carving knife is for cutting large roasts, turkeys, and other items which require a long stroke.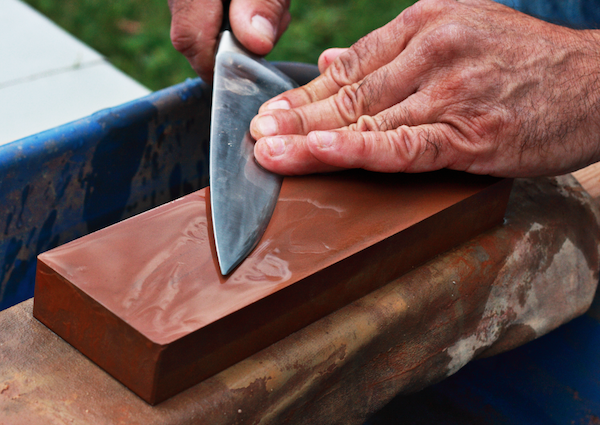 "Sharpening" a kitchen knife involves two separate operations: honing and sharpening. Sharpening grinds down the metal on a whetstone and is necessary to get rid of nicks and other physical anomalies that impede the function of the knife. This should be done infrequently, maybe once a year if that.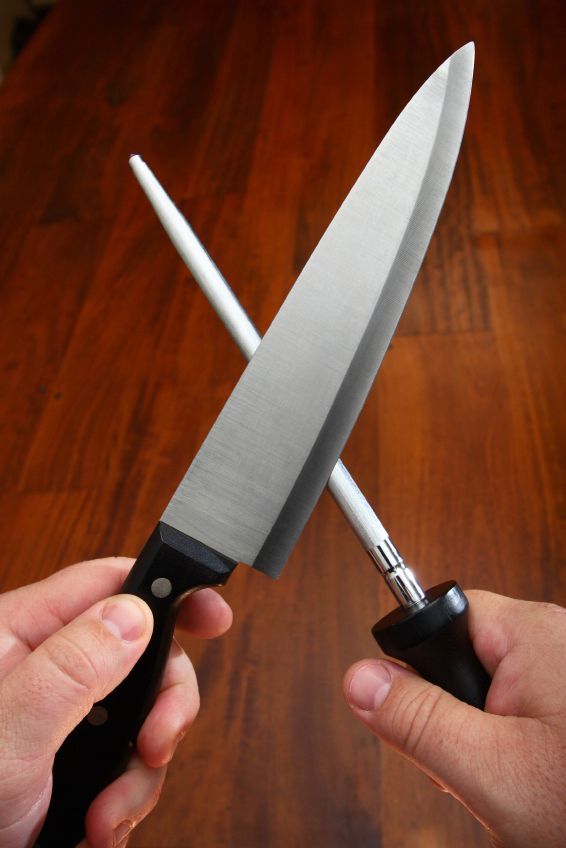 What should be done on a regular if not daily basis is honing. That is, using a "steel" to touch up any knife regularly used. The best are impregnated with diamond dust and work much quicker than plain steel. What happens is the sharp edge actually bends over on itself, dulling the blade. The process of honing knocks off the bent-over piece and again exposes the sharp edge of the blade. Do it every time you use the knife for the first time that day, or more often if it feels like it's getting dull. You can tell by slicing something like a tomato.
Finally, if you're about to buy a knife, stay away from stainless steel which despite its cosmetic advantage is too hard to sharpen. Carbon steel is much easier to sharpen and hone. Ceramic knives fall and break. Cheap knives are just cut out of a piece of steel sheet and given an edge. Good knives are wrought or forged, or even made like the Samurai swords by laminating thin layers into a single beaten blade. You can buy a commercial quality chef's knife for ~ $7 but a high quality model will cost hundreds if not more from a signature maker.