1-2-3 Omelette
It takes the right attitude to prepare the 1-2-3 meals. This is rationalized food preparation, so pay close attention. You're going to get those things going that take time like frying potatoes. In general you're going to imagine the critical path and schedule your actions accordingly without waiting, backtracking, or double handling.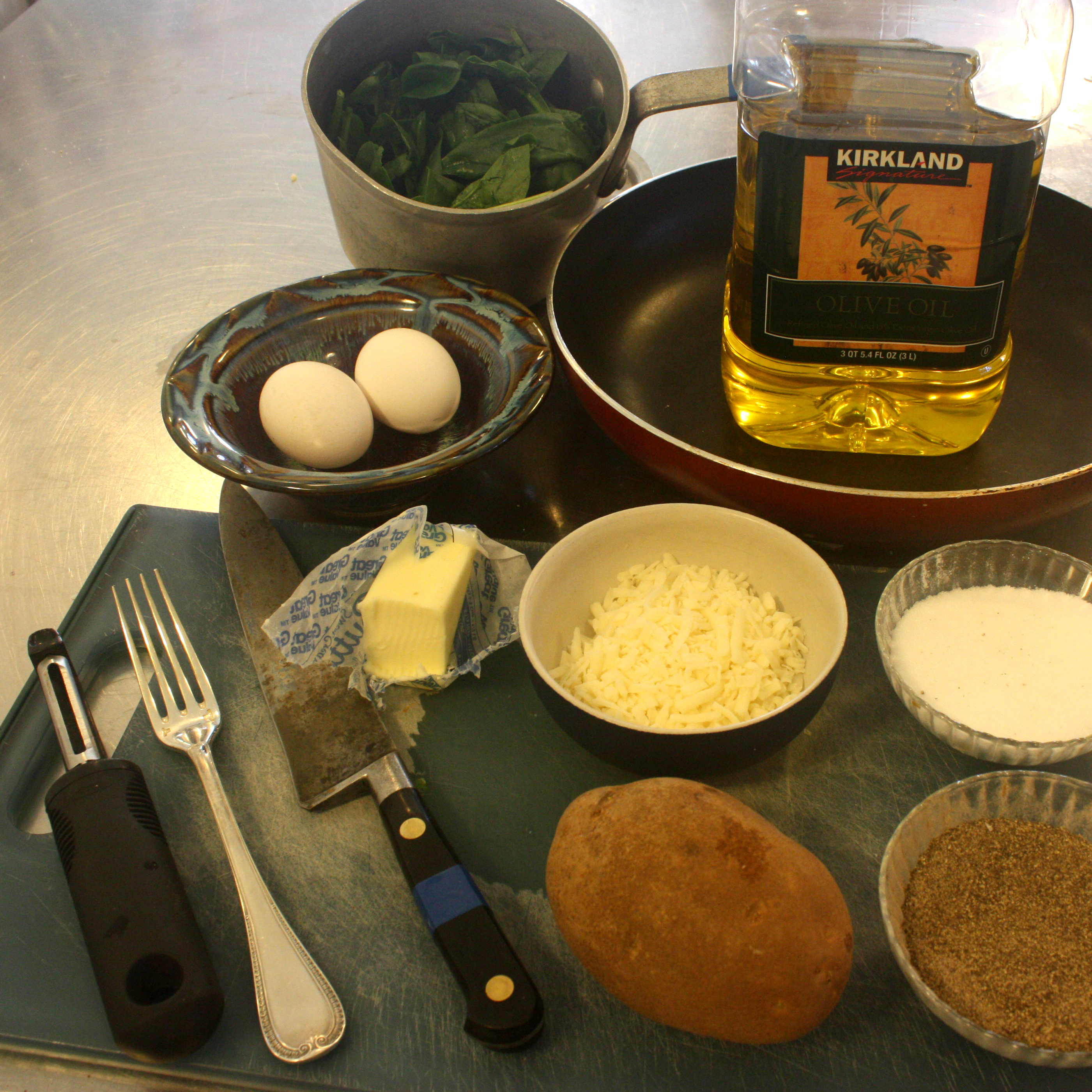 equipment
10-12" teflon frying pan, 8" sharp chef's knife, fork, peeler, 1 qt pot w/cover, bowl to mix eggs, serving plate
food
potatoes > 1 baker size, olive oil, unsalted butter, salt, pepper
green beans > water, salt, pepper
eggs > salt, pepper, chili pepper flakes, unsalted butter, shreded mozzarella cheese
critical path



process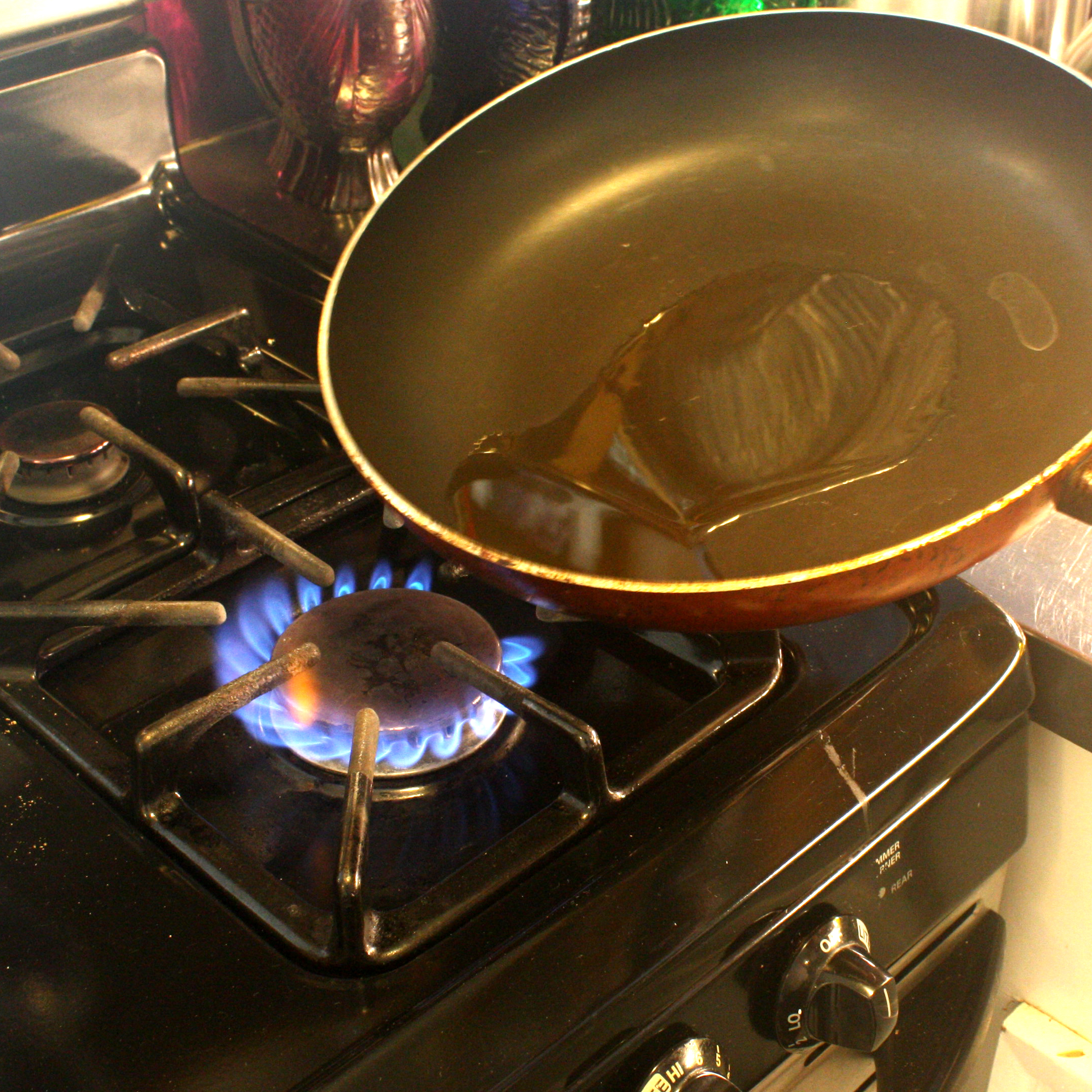 1. Put frying pan on <high> on stovetop with a few tbls of olive oil. By the time the potatoes get here it will be hot enough.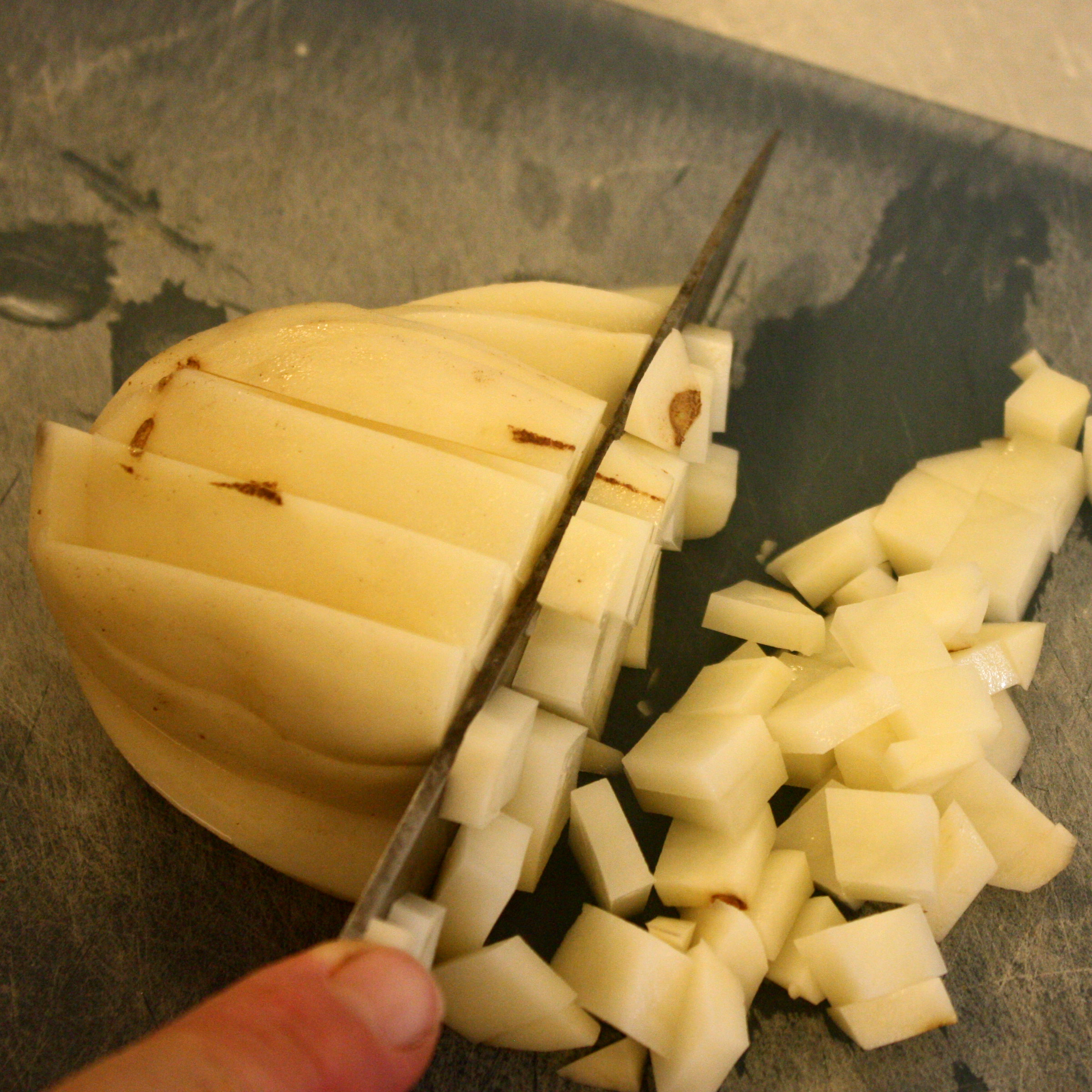 2. Peel baker-sized potato then slice into 4 one way then turn 90º and slice 4 that way, then holding the potato together slice into small bits along the length of the slices.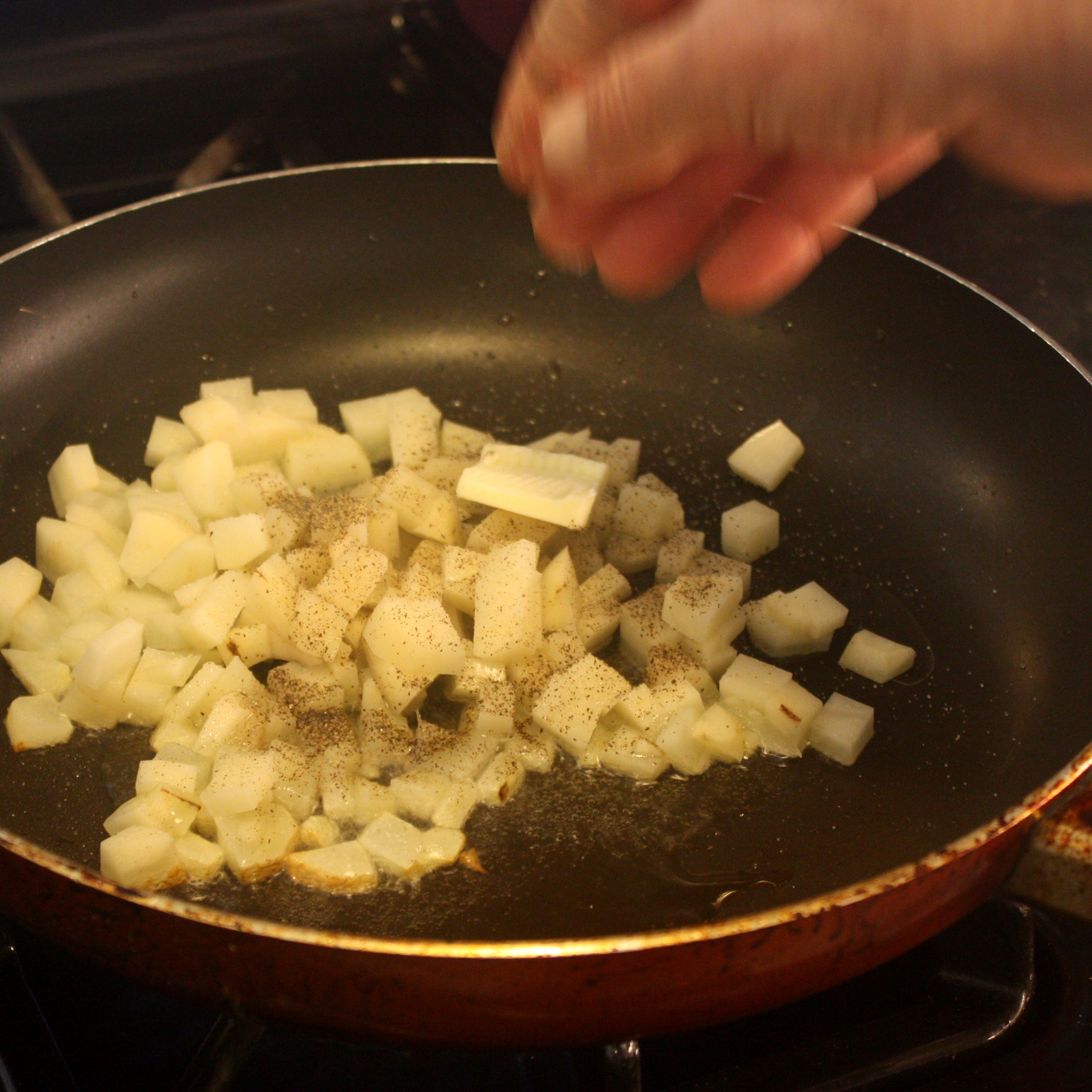 Immediately dump into now hot oil, add salt, pepper, and pat of butter, then shake pan in order to flip contents in a regular manner. Do not use a spatula! That's for tourists.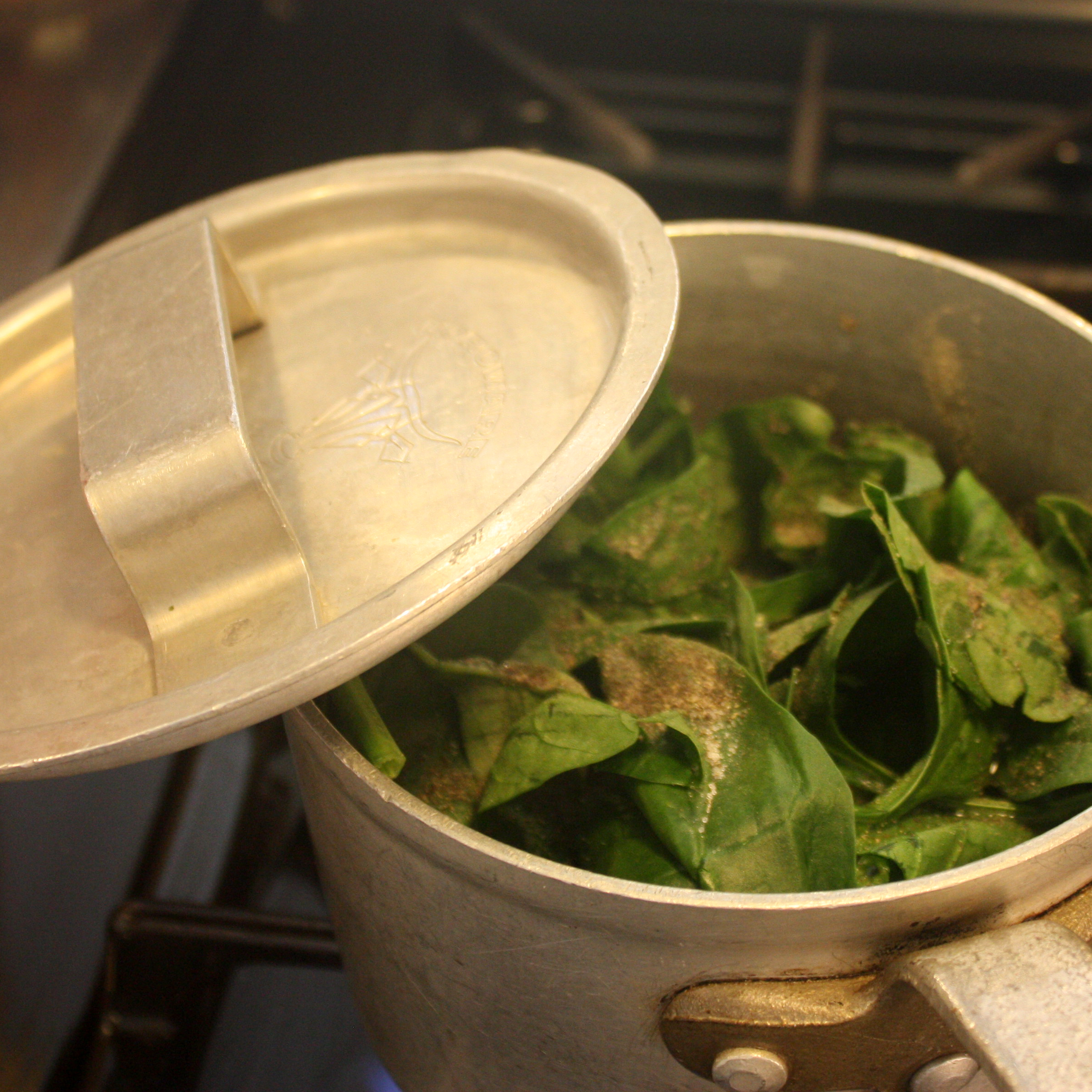 3. Previously cleaned spinach, dump into 1 qt pot with 0.5" water. Put on <high> on stovetop adding salt, pepper before covering. Leave cooking just long enough to wilt the spinach.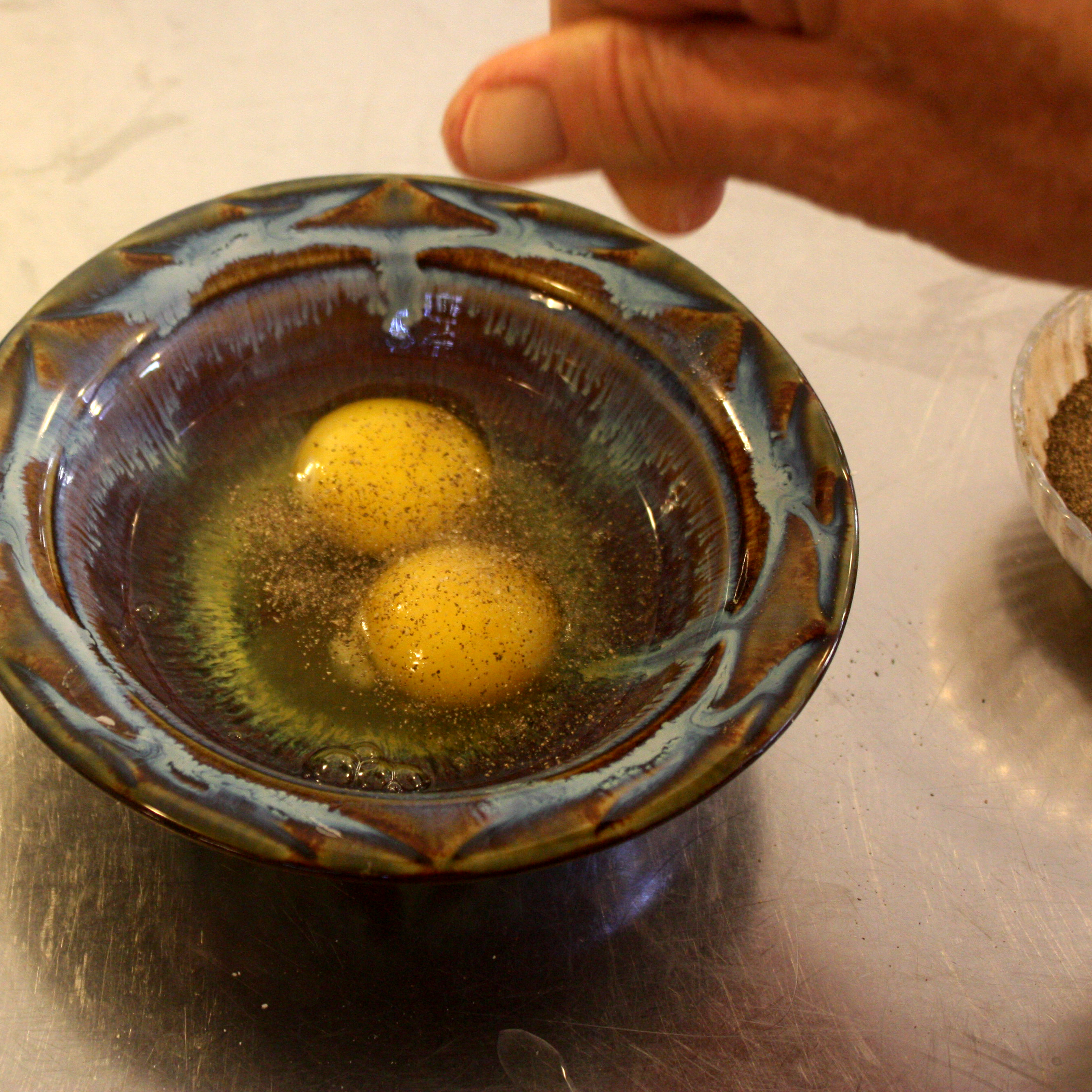 4. Crack two large eggs into small bowl, add pinches of salt, pepper, and liberal shake of chili flakes (if desired).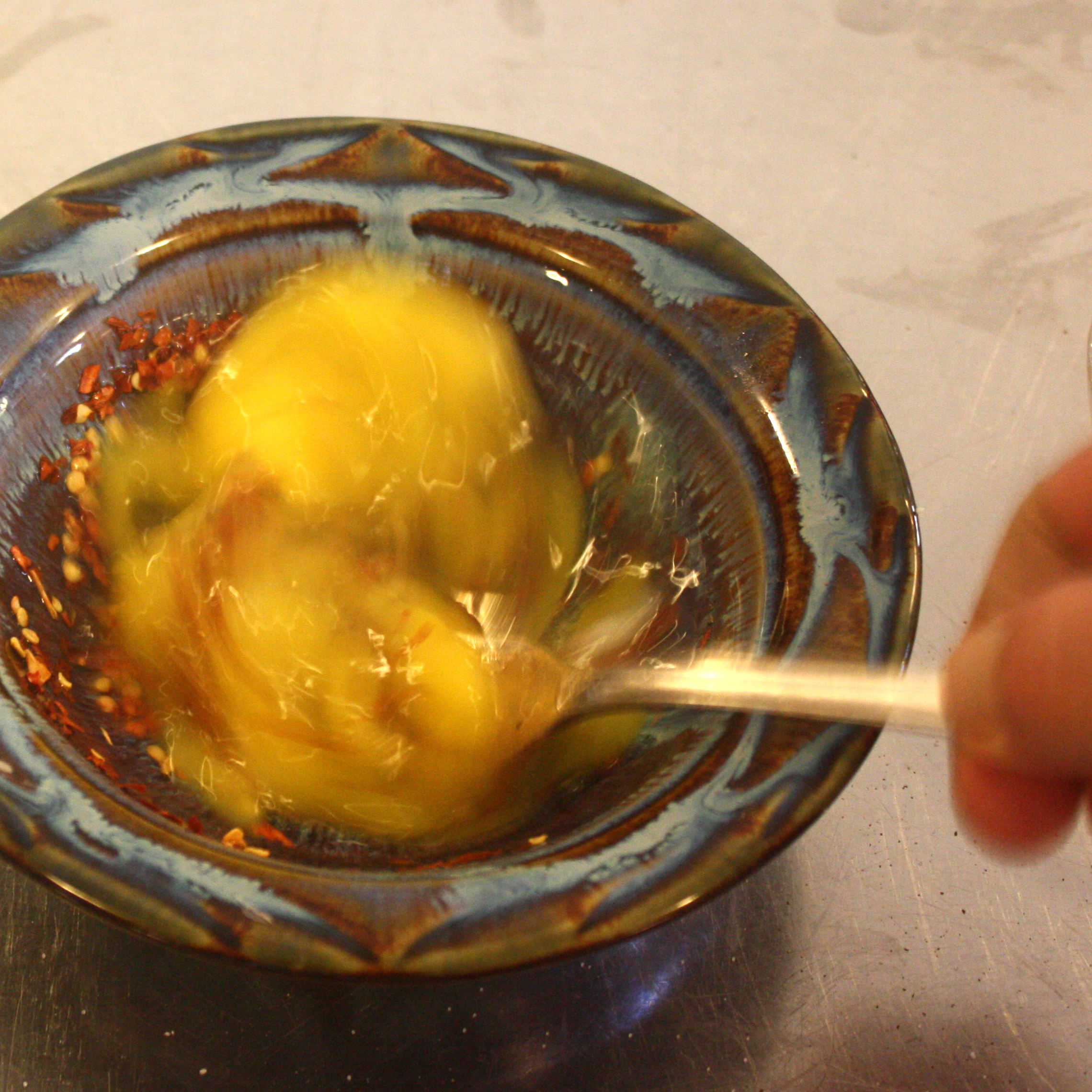 Then scramble eggs thoroughly within bowl.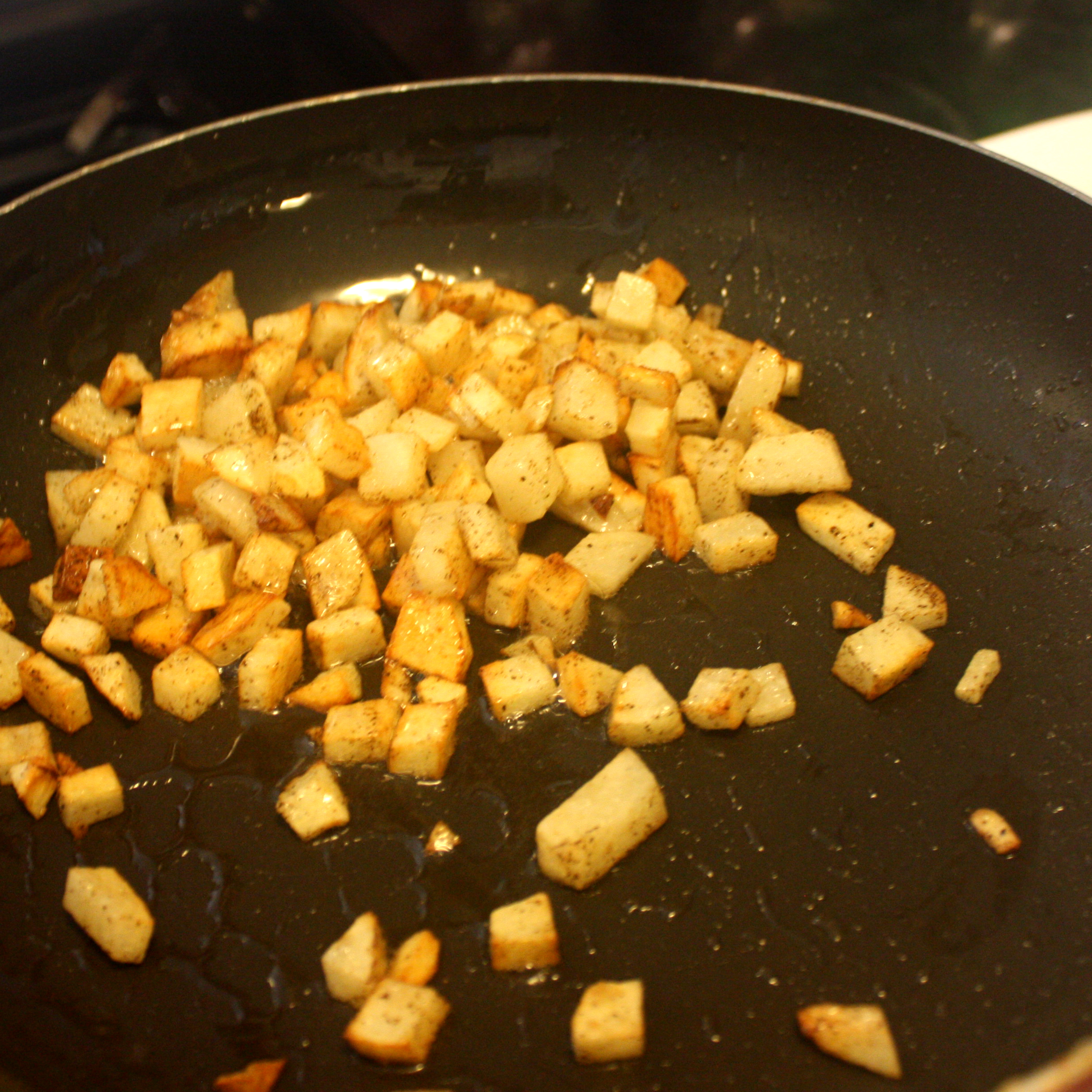 5. Check potatoes, they should be almost done....all nice and brown, some (but not all) crispy. Dump on one edge of plate without letting the excess oil out of the pan.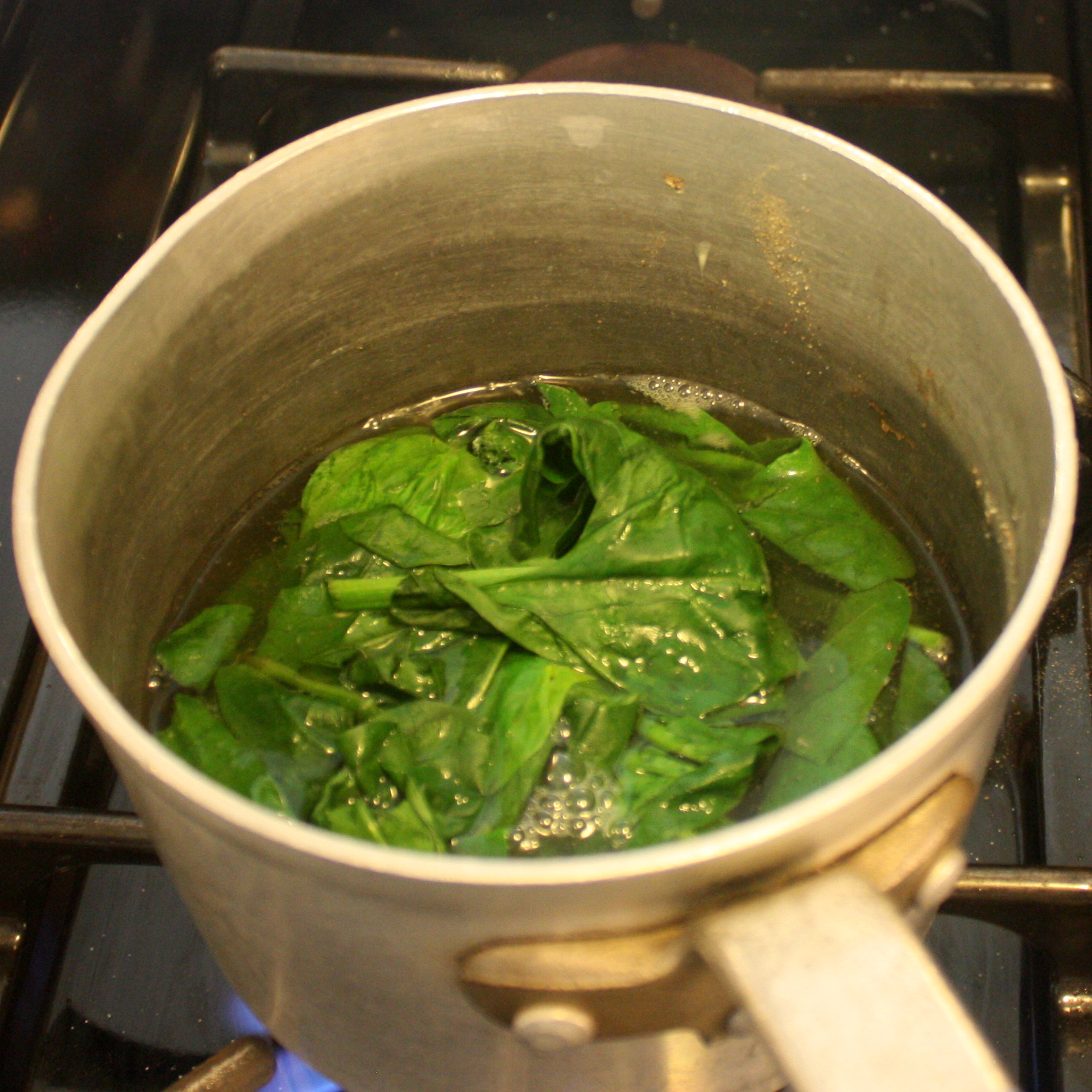 Spinach should now be done...drain and spread out next to potatoes on plate.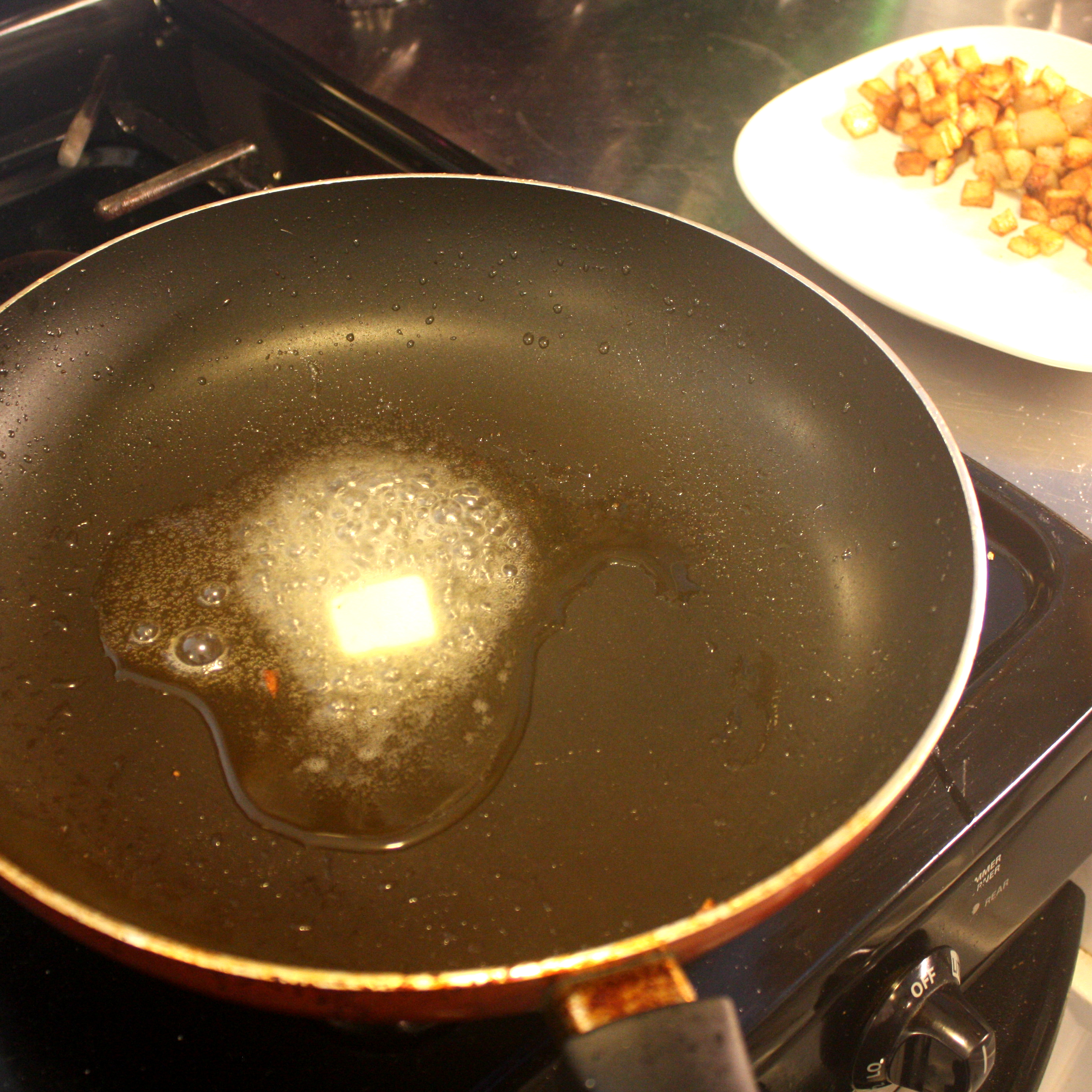 Put pat of butter in empty frying pan, melt, and swirl around including sides of pan.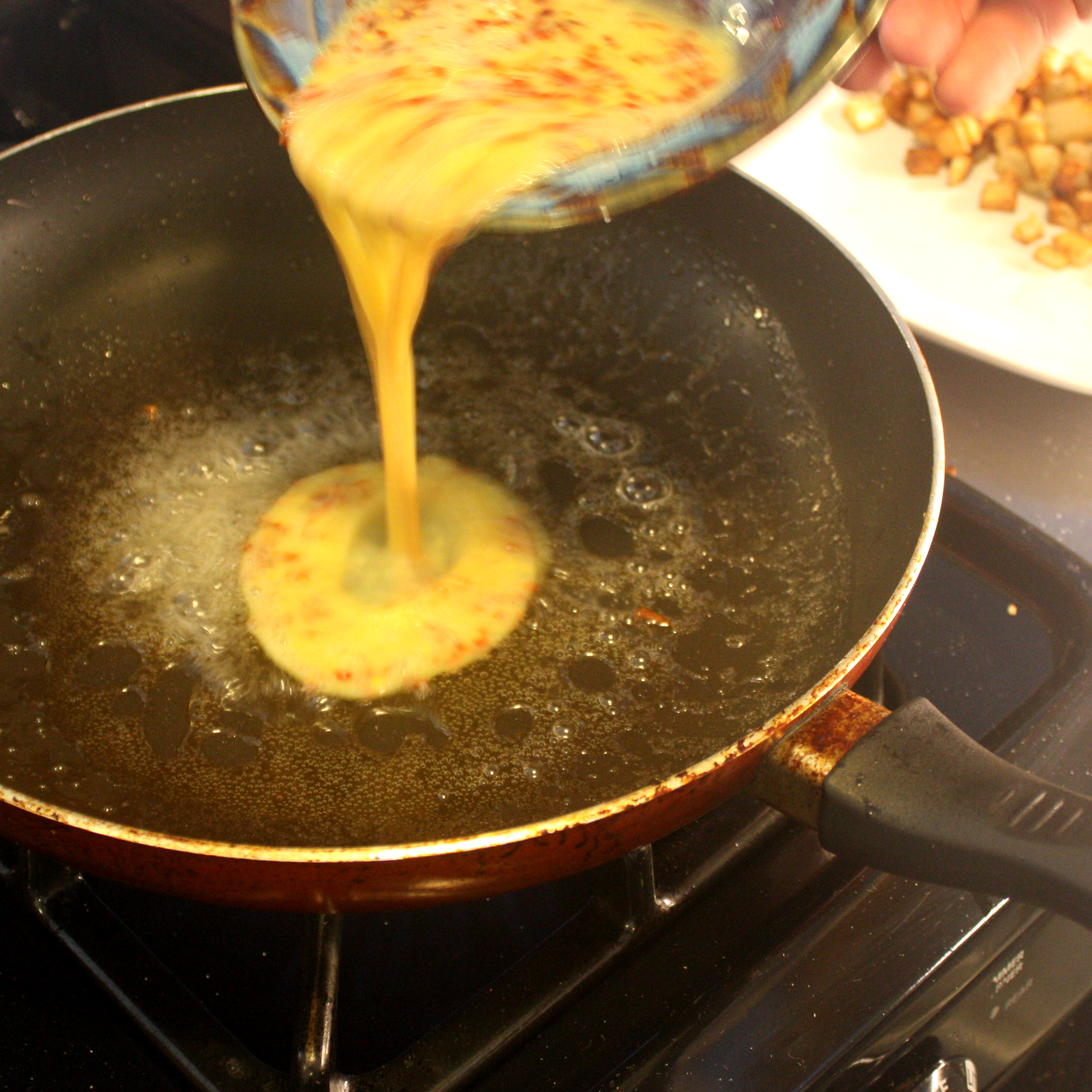 7. Empty the eggs into the middle of the pan, and immediately swirl around until bottom and sides are covered and liquid egg has just congealed. It will cook very, very fast. The temp. in the bottom of the pan is > 350º and the proteins in the albumin of the egg congeal ~ 140º and the yolk ~ 180º so be on your toes. This will all happen in less than 30 seconds. It takes practice to make good omelettes...in addition to knowing what you're doing.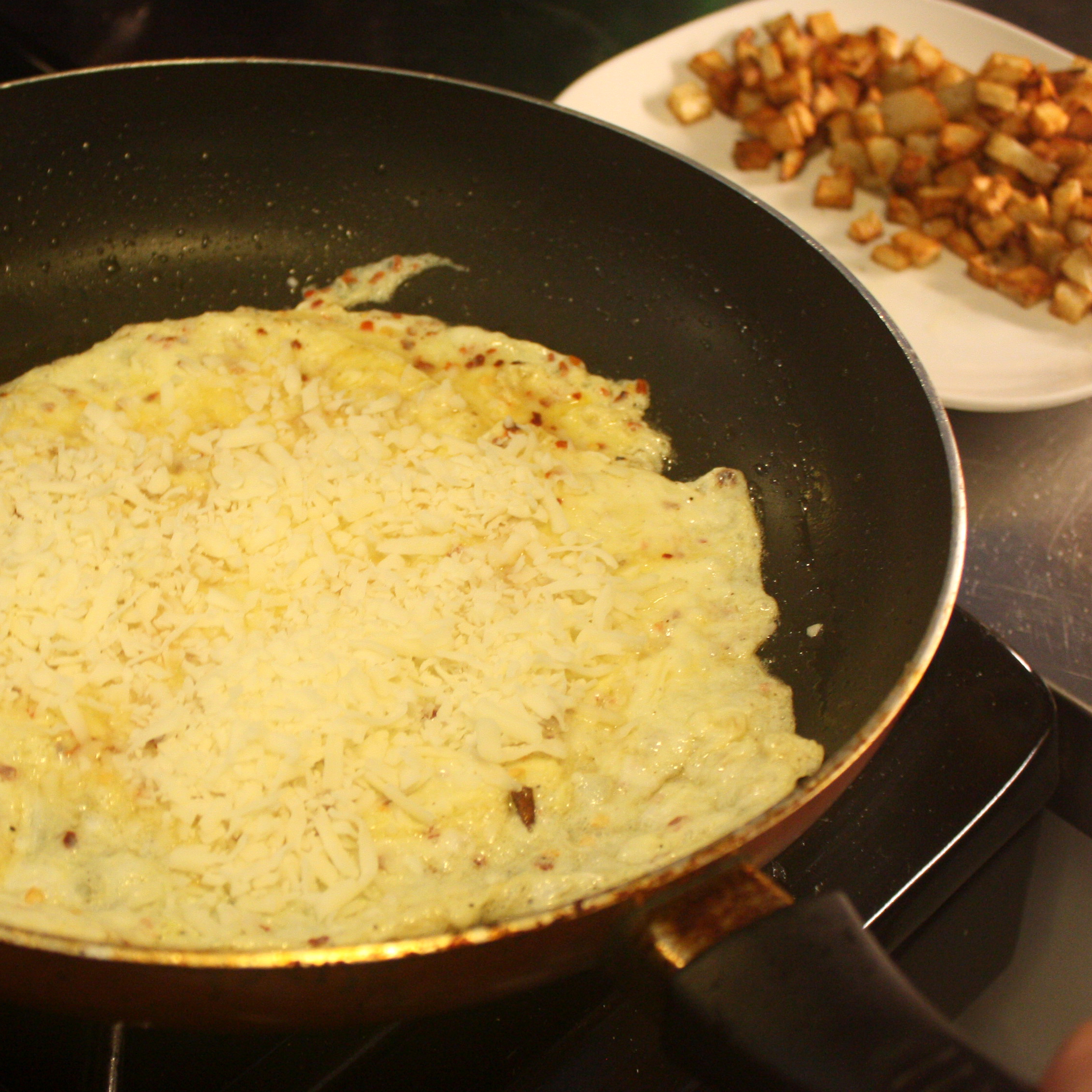 8. Immediately, toss on a handful of cheese. It will melt as soon as it's folded into the omelette, so take it off the stove right now!
9. Then with fork or (if you know what you're doing) by rapping on pan handle to fold over omelette, slide out of pan, and over spinach. The eggs should have a creamy, pudding-like texture and not be dry on the outside or fluffy. If hard or crispy, they're overcooked.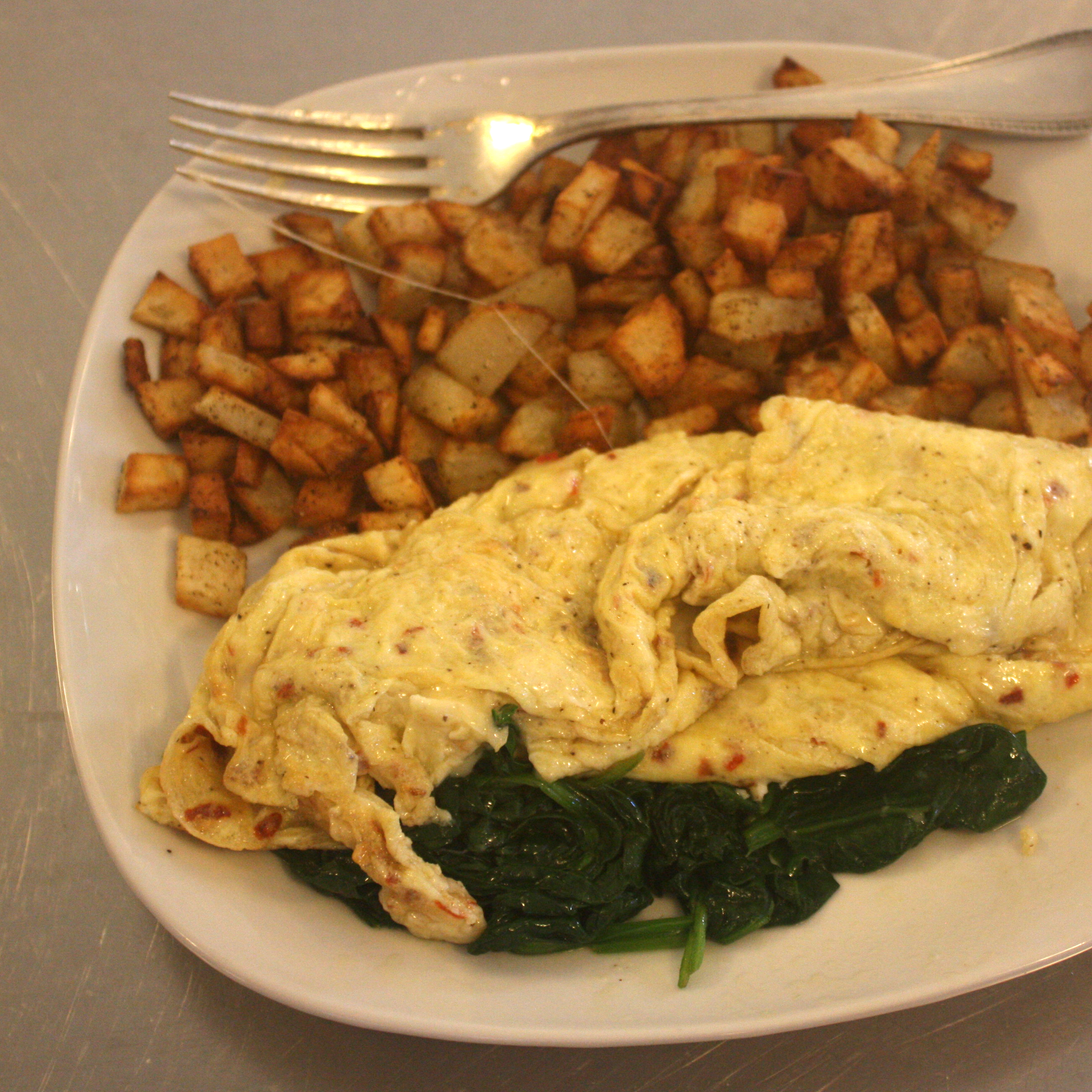 10. Plate up with the eggs laid over the spinach...eat them together...it's a perfect taste sensation.