Plain Food Institute: Salmon
Everybody's favorite fish is cheap, plentiful and easy to prepare.
here's what you'll need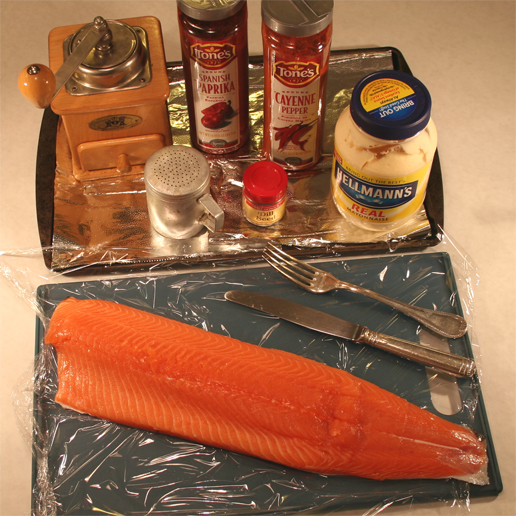 Rinse in cold water and pat dry.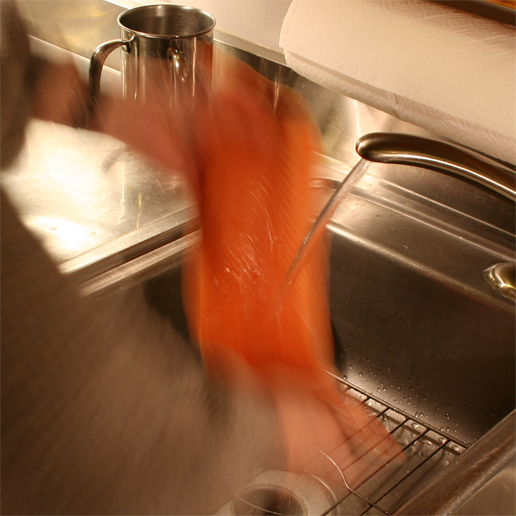 Lay on a foil-lined baking sheet and slather with (real) mayonaise.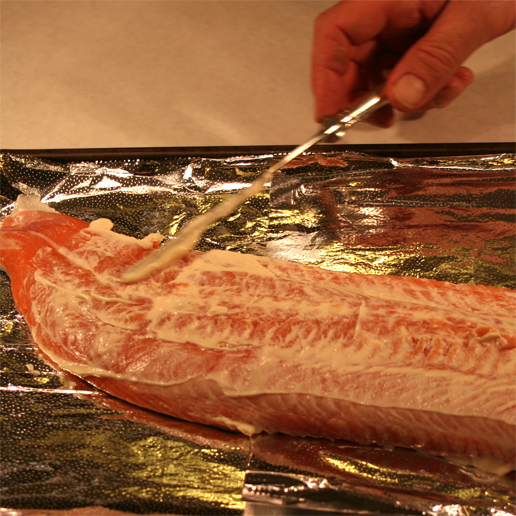 Sprinkle on salt, black and cayenne pepper, paprika...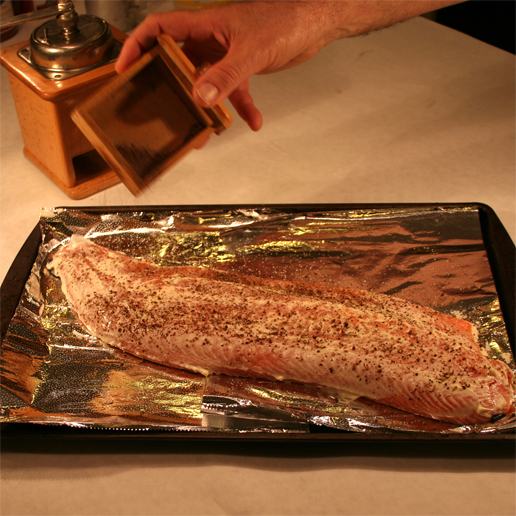 ...and dill seed.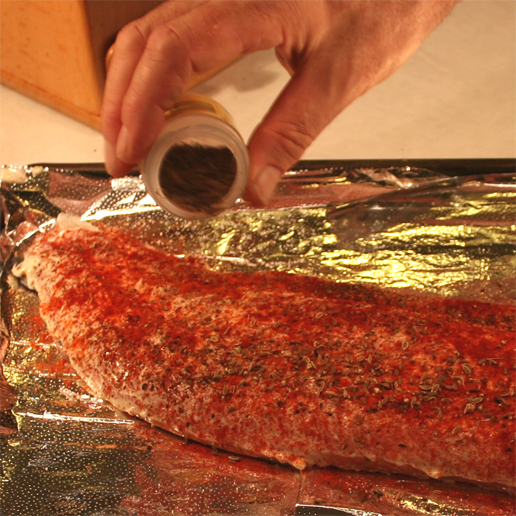 Back for 10 minutes or so at 350º and check with fork to see if cooked through. Then broil for about 5 minutes until dark brown and crisp on the outside. The only way you can mess this up is to overcook it so be careful.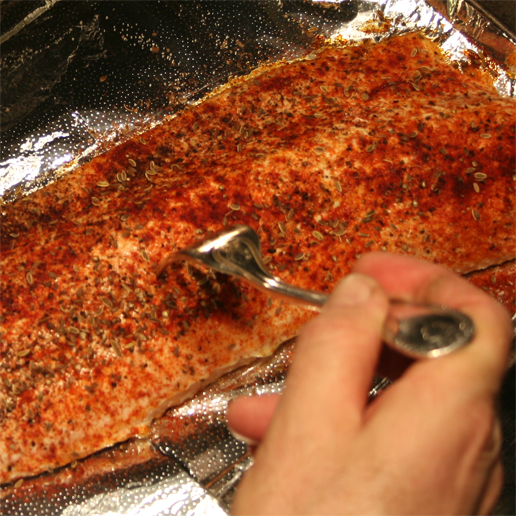 Serve right now!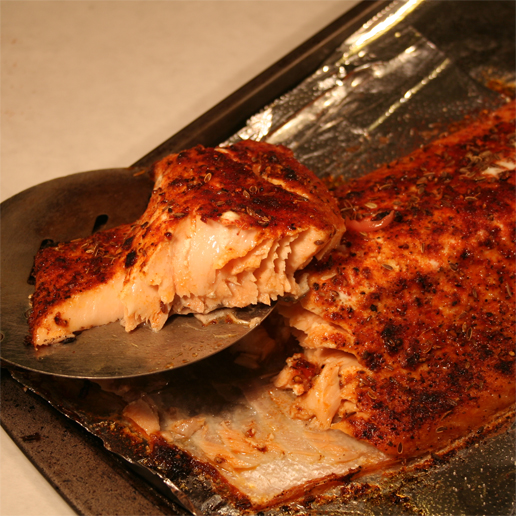 All dressed up and ready to eat.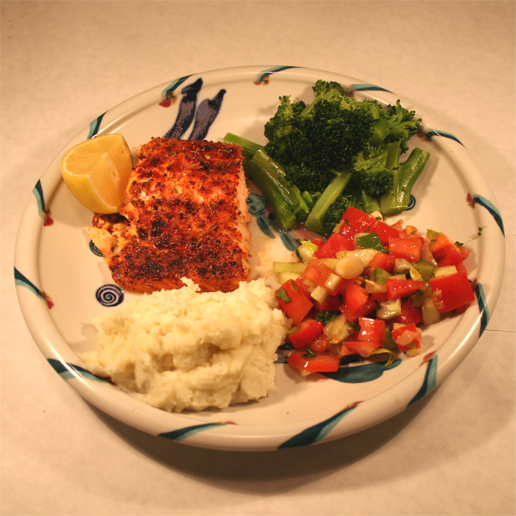 email feedback