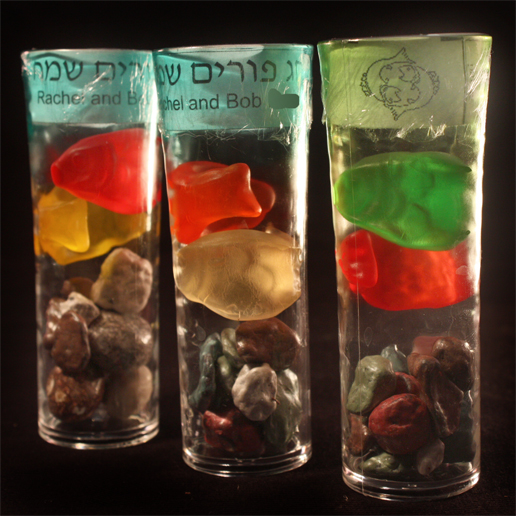 2011 M'shloach Manos Champion
Every year here at PFI, we try to devise the simplest, most compact, and
interesting m'shloach
manos package we can devise. This year we beat all records for minimalism with our deep-sea themed, fish-and-pisces-tableau in a shotglass.
The contents are fake chocolate rocks (OhNuts) and gummy fish (Paskesz) parsimoniously dispensed and artfully arranged in a 4" plastic, sea-green tinted shotglass.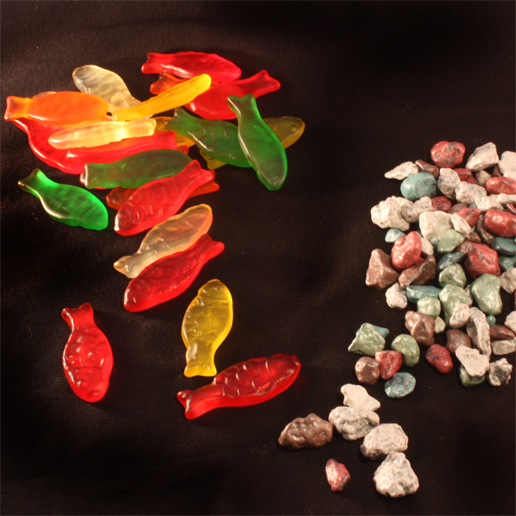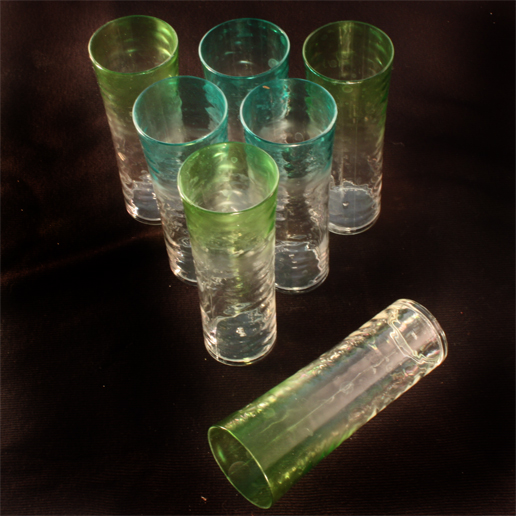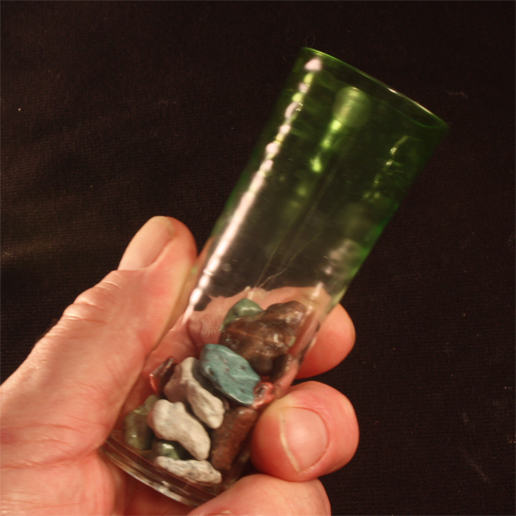 Since the double fish zodiacal (pisces) sign is associated with Purim, we've arranged the fish head to tail. The texture of the gummy fish allow them to be positioned on the side of the container without slippage.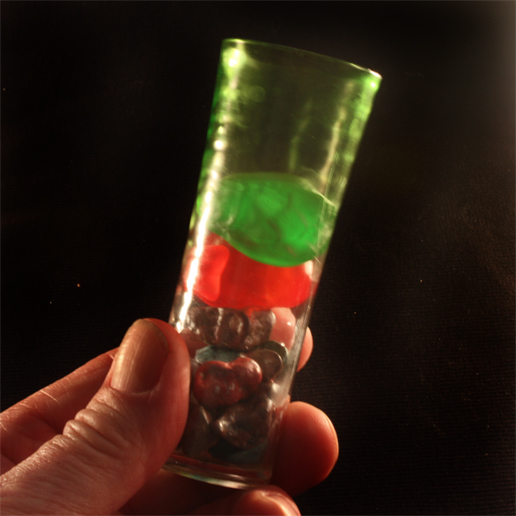 Labels are devised in your favorite design program, cut out, and formed into a circle with a bit of tape. The clever craftsman determines the exact circumference to fit within the flare at the top of the glass.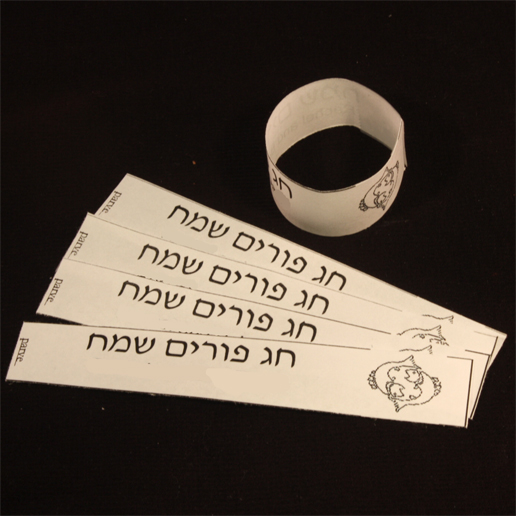 The finished package proudly displayed.
A basket of these little beauties ready for distribution.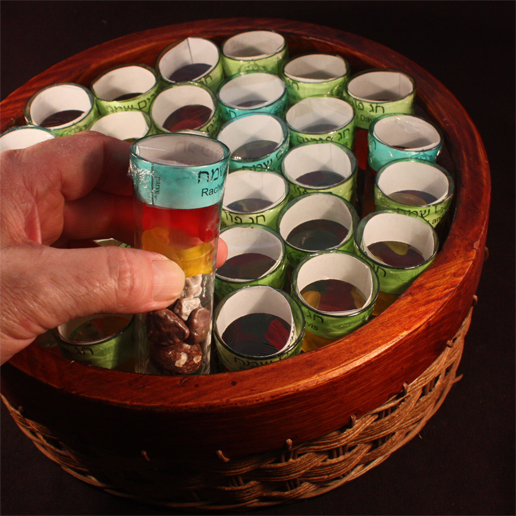 Gaze into the depths!