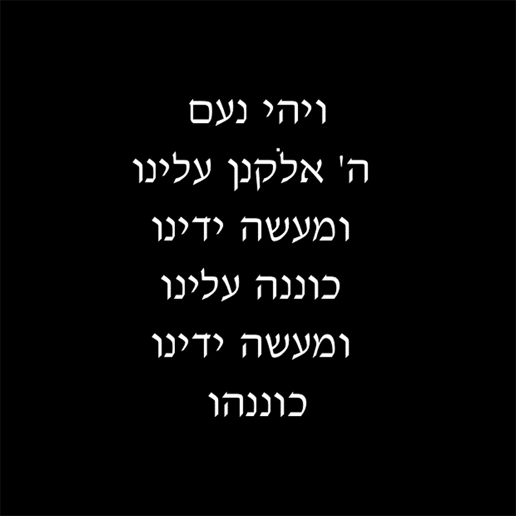 What's Special About Motzei Shabbat?
It's well known that every part of Shabbat has its particular quality and special significance. What might not be as well known, however, is that the period of time right after Shabbat ends, known as Motzei Shabbat, also has its own characteristic quality and its own special significance. Although the kabbalists have quite a bit to say on this subject, for our purposes here today we'll focus on some changes that we make in our davening at this time and show how this gives us some insight into the nature of Motzei Shabbat, itself.

As we have mentioned many times before, there is nothing in Judaism that is haphazard. Everything has a reason. Any change in our customs or the structure and pattern of our tefillot are there to teach us something or to remind us of something. This holds true for the changes in our tefillot that we see after the Shemoneh Esreh of Ma'ariv on Motzei Shabbat. What changes, specifically, are we referring to?
The first one is the recitation of one verse from Psalm 90, namely, "va' yehi noam" followed by the recitation of Psalm 91, "yoshev b'setair". This is not done during any other ma'ariv service throughout the week, only during this one on Motzei Shabbat. It's also unusual because when we recite a Psalm we normally recite the entire Psalm, not just one verse. The second change we note in our davening at this time is that we add an additional tefila known as kedusha d'sidra. This tefila, which normally begins with "u'valetzion goel" is truncated by the omission of the first two pesukim. What's the explanation for these changes to the normal pattern of our tefila?

It seems that the recitation of these tefillot at this time serves a dual purpose: to lengthen the tefillot of Shabbat and to pray for a successful week. With respect to the first explanation that we add these tefillot to lengthen the service, the great Rav Amram Gaon (died 875 C.E.) gives us the reason. He writes in his siddur that these tefillot should be said slowly and pleasantly. The reason for this is to give the rashaim, the souls of the wicked, more rest. Every Shabbat these souls which spend the entire week in the torments of Gehenom (better known as Hell) get a reprieve and are allowed to leave in order to be able to rest. On Motzei Shabbat, however, they must return to their punishment but only after Bnei Yisrael have totally completed their Shabbat tefillot. Therefore, what we really accomplish by reciting these two tefillot in a slow, deliberate and pleasant way is to allow these poor, tortured souls a few extra moments of rest.

The second explanation for our recitation of these tefillot is to pray at the very beginning of the new week that it should be successful. The verses that deal specifically with this are the last verse from Psalm 90 and all of psalm 91, both attributed to Moshe Rabbeinu. The pasuk of va' yehi noam from psalm 90 was the blessing that Moshe gave the Bnei Yisrael after the work of the Mishkan or Tabernacle was completed. His blessing was that God's pleasantness should rest on their work and that their work should be lasting. It is considered very appropriate to recite this on the first day of the week in that the actual work on the Mishkan, itself, was finished on this day. On the other hand, Psalm 91, also known as the "Song of Calamities" is recited at this time. By reciting it, we pray that no misfortune should befall us. Indeed, this is why it is recited on Motzei Shabbat, to petition Hashem that the coming week should be free from danger and misfortune. In that both of these tefillot are prayers for livelihood and bracha throughout the week, they are only recited when we have a complete, six day workday ahead of us. Therefore, when a Yom Tov falls out in the middle of the week these tefillot are not said.

Hence, we see that every part of Shabbat has its role to play in our lives - even the end of Shabbat. By escorting the Shabbat Queen out slowing and with dignity with these additional tefillot, as we've discussed, we also improve the lot of the souls of our dearly departed and improve our own prospects for a safe and prosperous new week.

Rabbi Eliezer Kessler
Houston, Texas