1-2-3 Spaghetti
This is a dish that has everything...carbs, veggies, and protein if you had meatballs (no butter), or even without. It's filling, satisfying, and quick to make with a sauce from scratch, and it's the basis for many, many classic sauce combos...with carrots, without tomatoes, or what-have-you.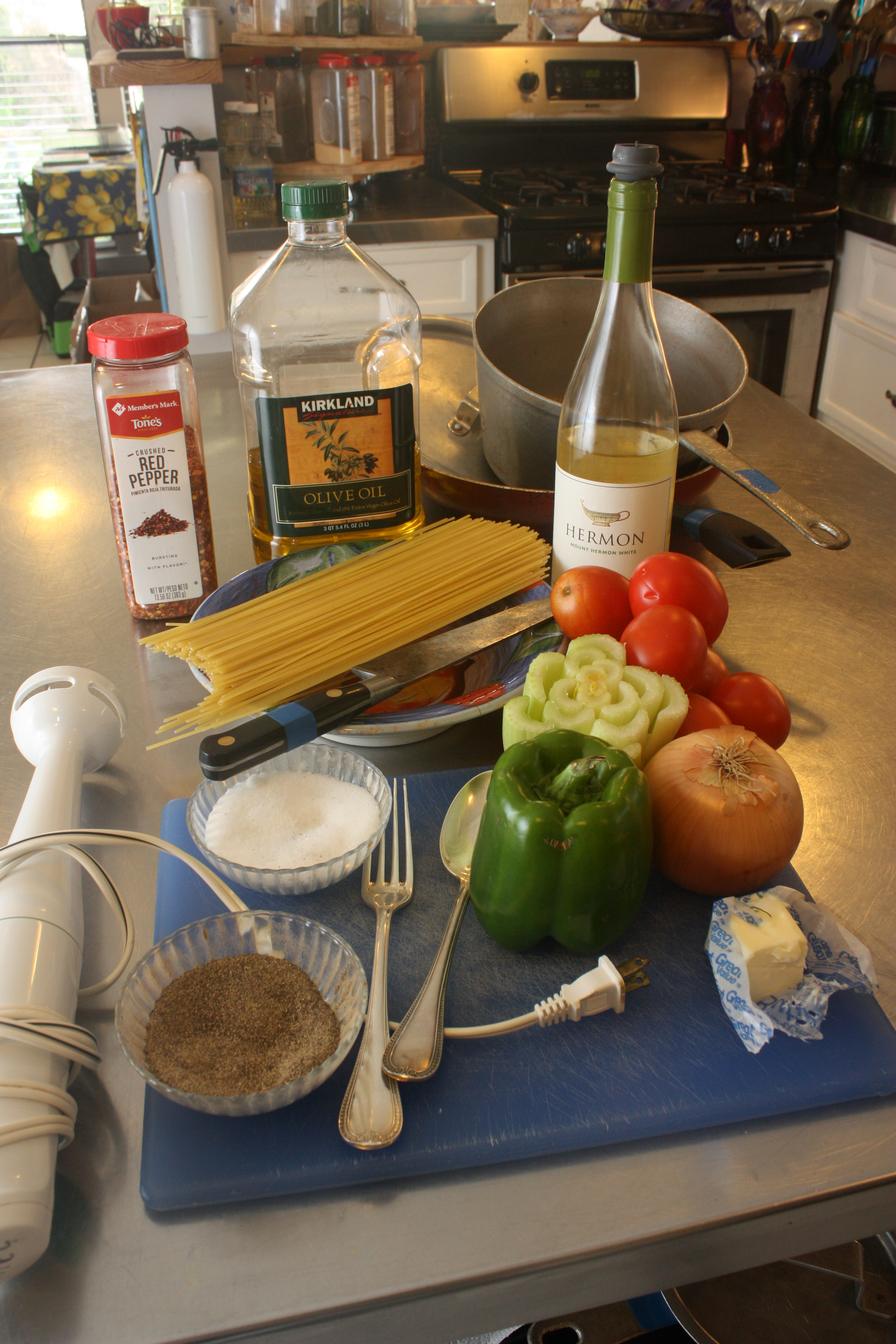 equipment
10" - 12" teflon frying pan, 3 qt pot with cover, 8" chef's knife, fork and spoon, immersion blender
Ingredients
6 oz. (1 portion) dry thin spaghetti, olive oil, salt, pepper, chili flakes, 1 med. onion, celery, green pepper, unsalted butter, fresh garlic
Critical Path

Process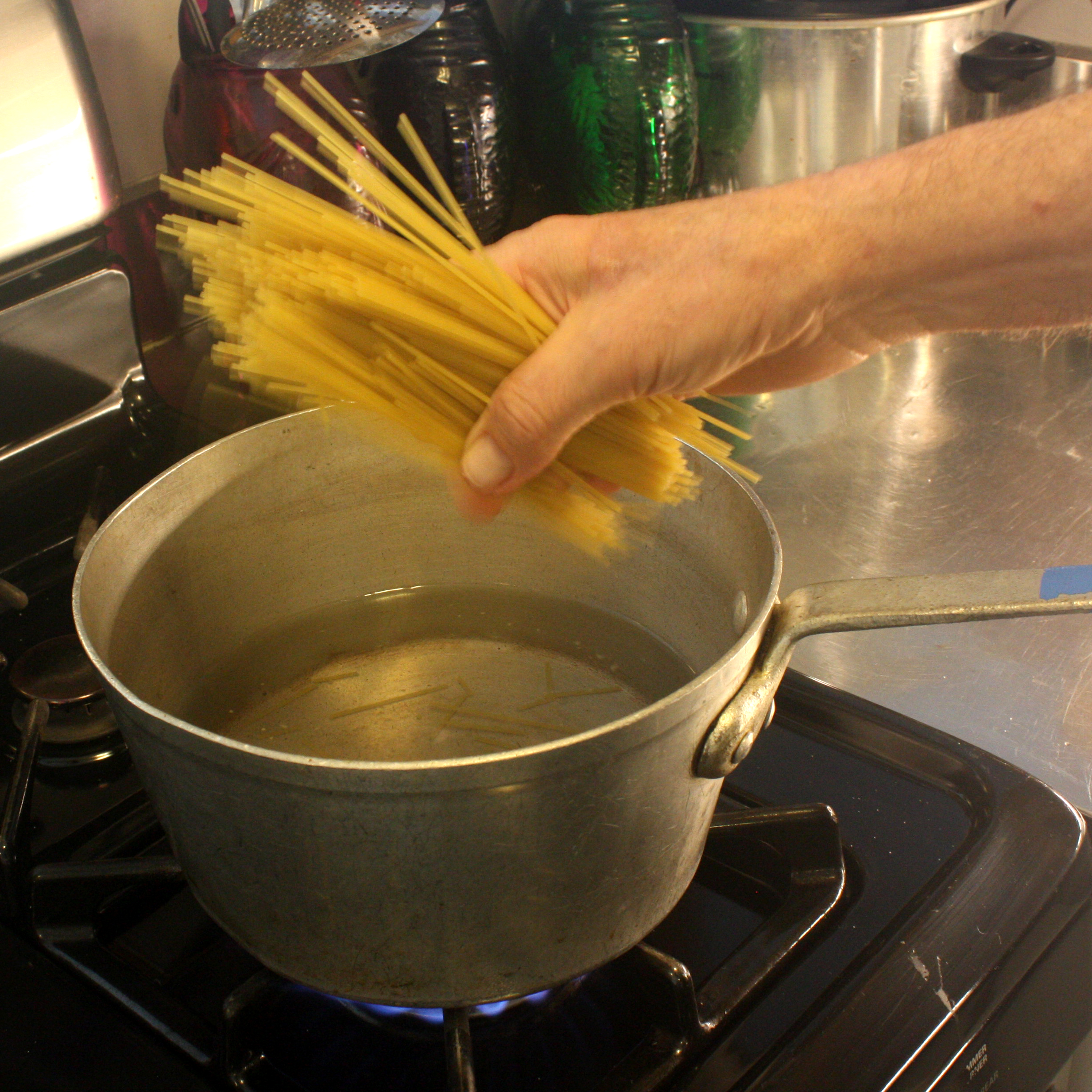 1. Start by putting an 1.5" of water with a little salt in a 3 qt pot on the stove to boil. Select the amount of spaghetti you want to prepare, break the long stalks in half, and either toss them in the water now or wait for it to boil...it doesn't really matter. Ignore the instructions of the pasta box to use lots of water. You want a nice, starchy water to add to the sauce when you finish cooking the pasta.

2. Put the frying pan with a few tbls of olive oil on high on the stove.
3. If you haven't put the spaghetti in the pot, do it now.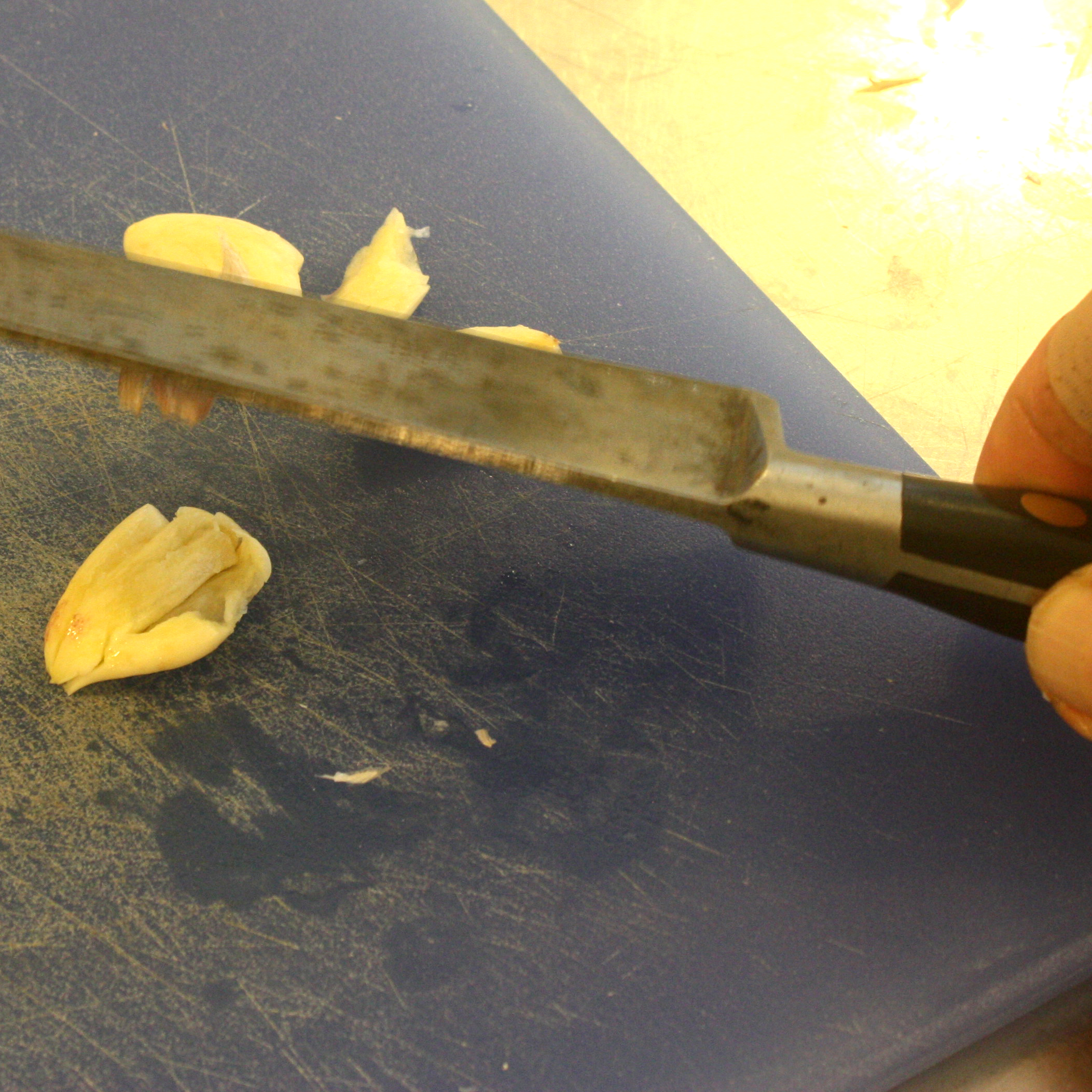 4. First, flatten a few garlic cloves and throw them in the hot oil. Do not squeeze the garlic or, heaven forbid, use dried or prepared garlic. Learn to smash them with your hand on the flat of the knife. You'll be glad you did.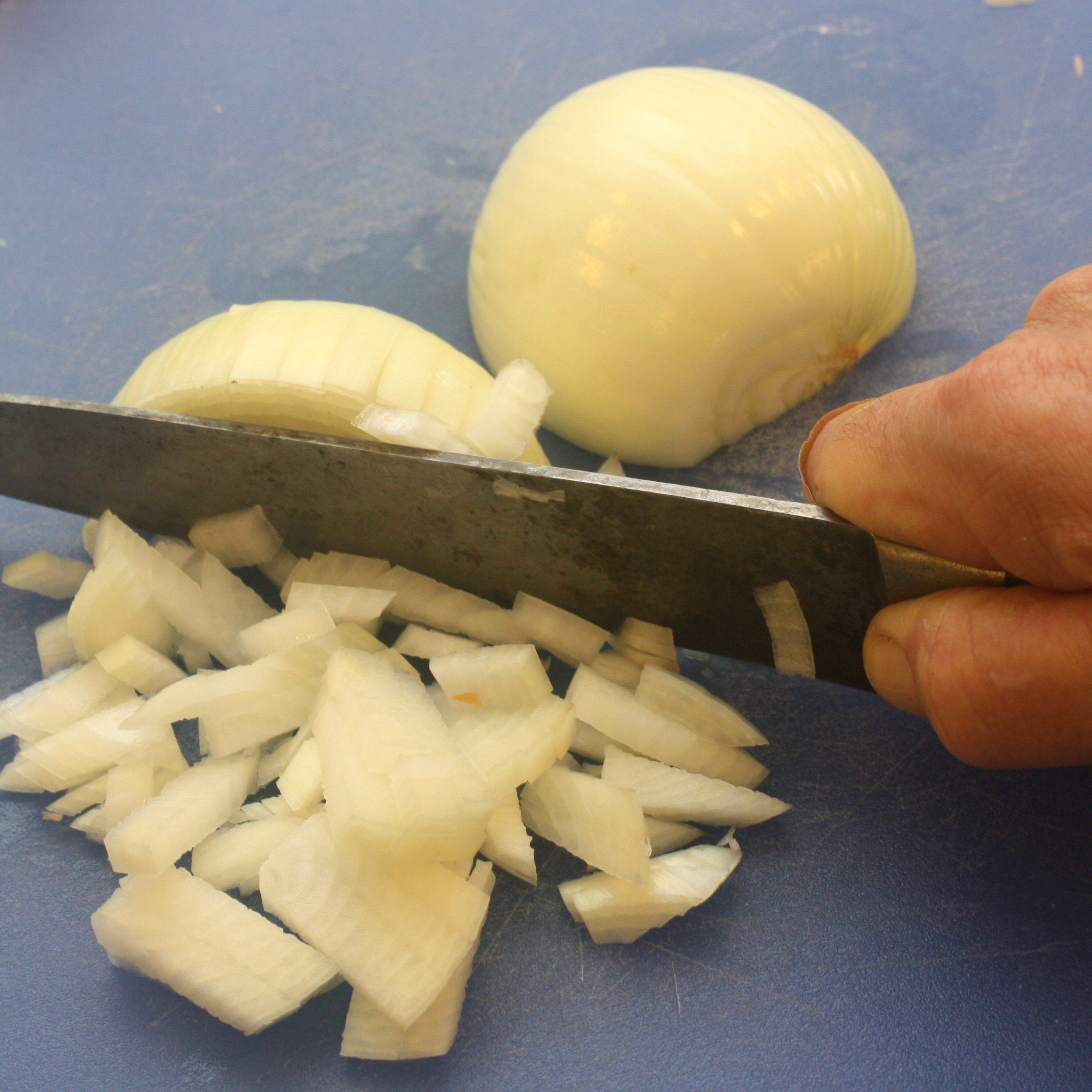 Coarsely chop a medium onion and throw in pan. Learn how to dice or chop an onion by halving longitudinally through the poles of the onion, cutting across the rings latitudinally to within 1/4" of the opposite pole, then slicing quickly perpendicular to the cuts until you get to the uncut end...give that a few errant chops to finish it off. This can only be done with the chef's knife.
Spice with salt, pepper, and chili flakes, then flip the pan to mix and blend. Chop a stalk of celery and put in pan. Chop half a green pepper and toss in the pan. Take 5-6 or more Roma tomatoes, dice, and add to the pan.
5. The spaghetti should be boiling away and nearly done (al dente). Add a little olive oil to the water.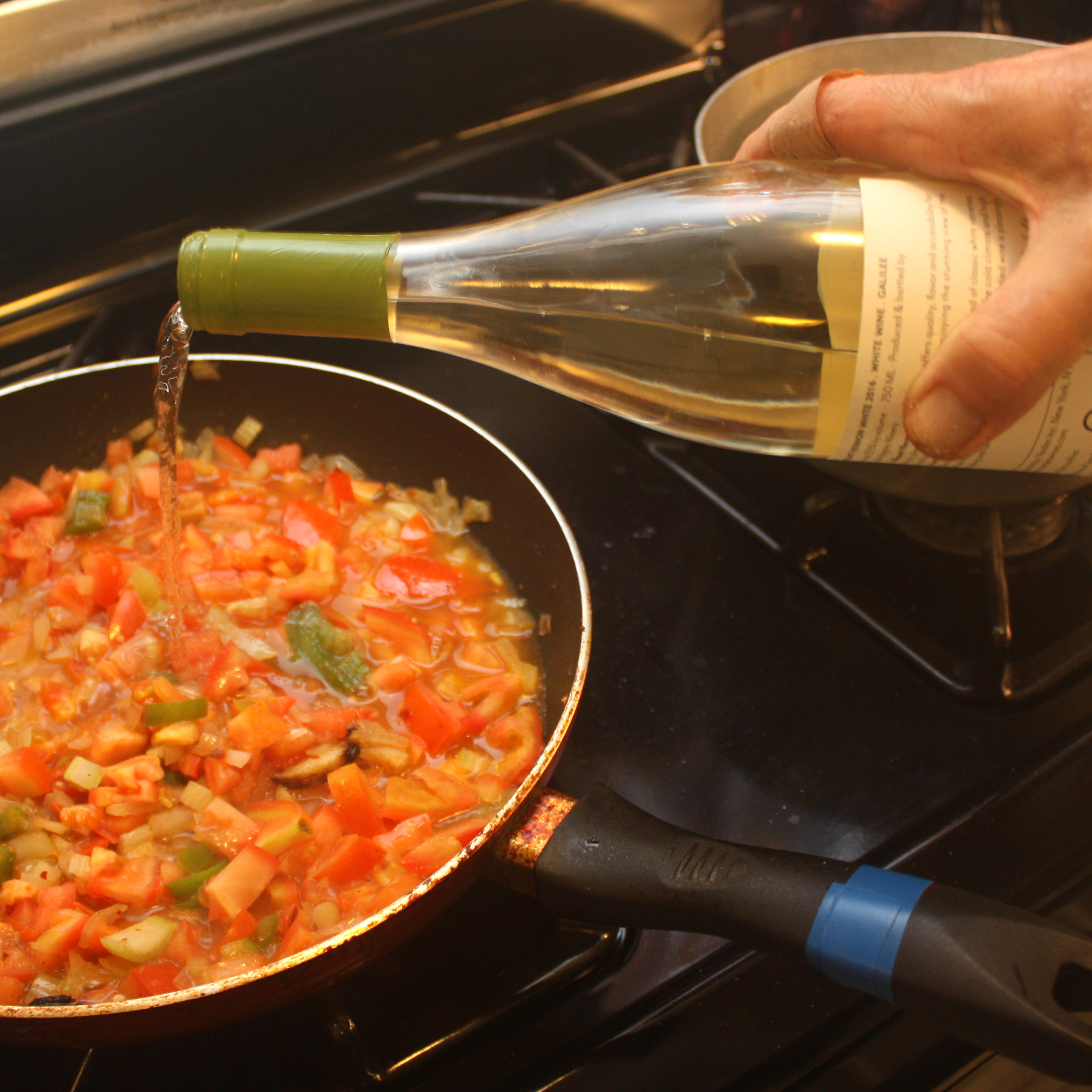 6. Add some of that water to the sauce to thin it out a little. Also a good slug of dry white wine, if you don't mind.
7. When the sauce looks done and tastes good, use an immersion blender to make it smooth and creamy and double-flavored.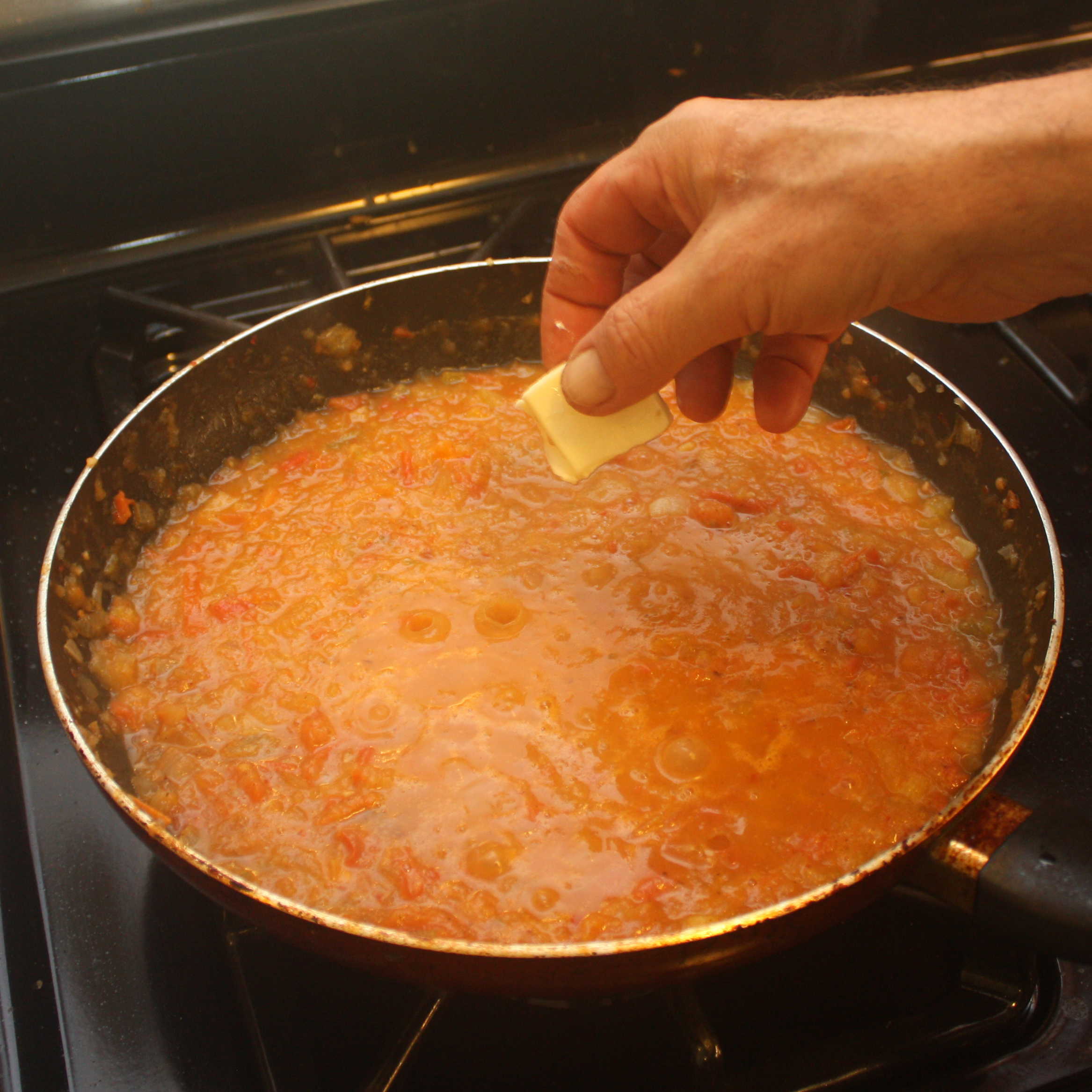 8. Throw a pat of butter into the sauce and stir.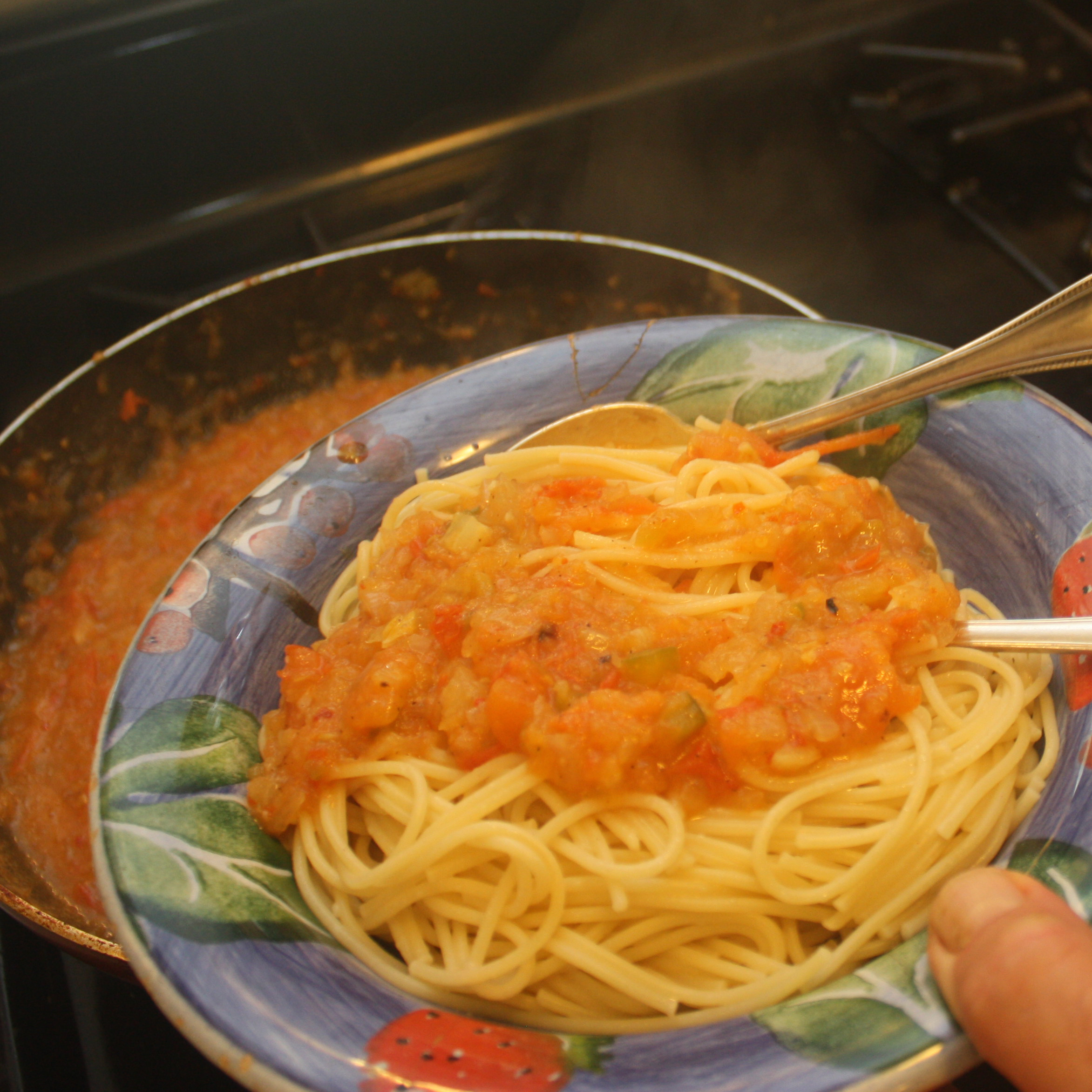 10. Spoon on a generous portion of sauce and eat it up. Save the rest of the sauce (and there'll be plenty) for use later in the week. This spaghetti tastes nothing like what comes out of the bottle.